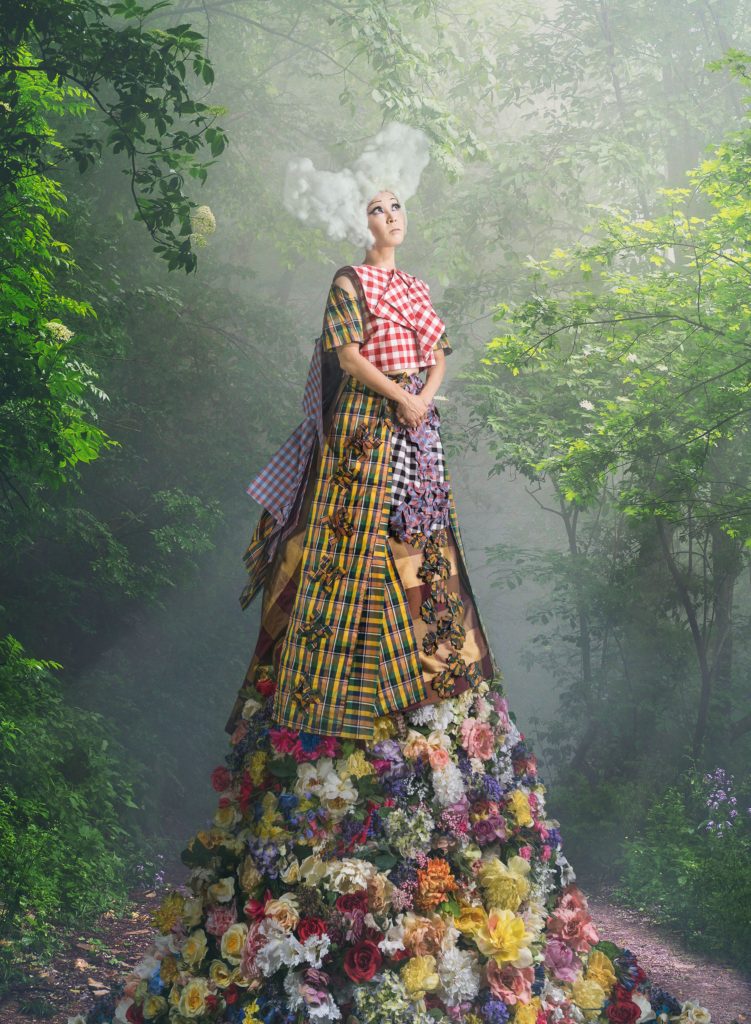 For 20 years now, Seattle's Degenerate Art Ensemble has created performance pieces that combine modern dance, Butoh theatrics, avant-garde free-jazz-tinted music, kinetic sculpture, and experimental video. So when the two founders of DAE—vocalist/songwriter Haruko Crow Nishimura and composer/guitarist Joshua Kohl—formed their band Skeleton Flower, it was a fair bet that the sounds would boast as much gleeful, wonderfully untethered creativity as their ensemble's live performances.
Artist Home is proud to premiere "Fitcher's Bird," the second single (and video) from Skeleton Flower's self-titled debut.
Both the song and video clip brilliantly steer the Ensemble's much-celebrated boundary-flouting into mesmerizing pop music that manages to be unabashedly strange and enchanting in equal turns.
The clip for "Fitcher's Bird" begins with the band in a circle in the middle of a forest, gesturing and breathing in short synchronized bursts, like well-dressed modern pagans practicing some incongruous ritual. Then the song proper—a track that sounds like post-punk in waltz time, fronted by the most playful yet knowing sylph weaving through the forest—begins.
The remainder of the clip unspools dancers performing Nishimura's defiant, almost battle-ready choreography, and Nishimura crooning with haunted playfulness amidst verdant PNW greenery, projections, and a crazy-quilt room/set that'd make Alice in Wonderland's Mad Hatter feel right at home. It's an imaginative visual representation of the song's lyrics and swaying melody.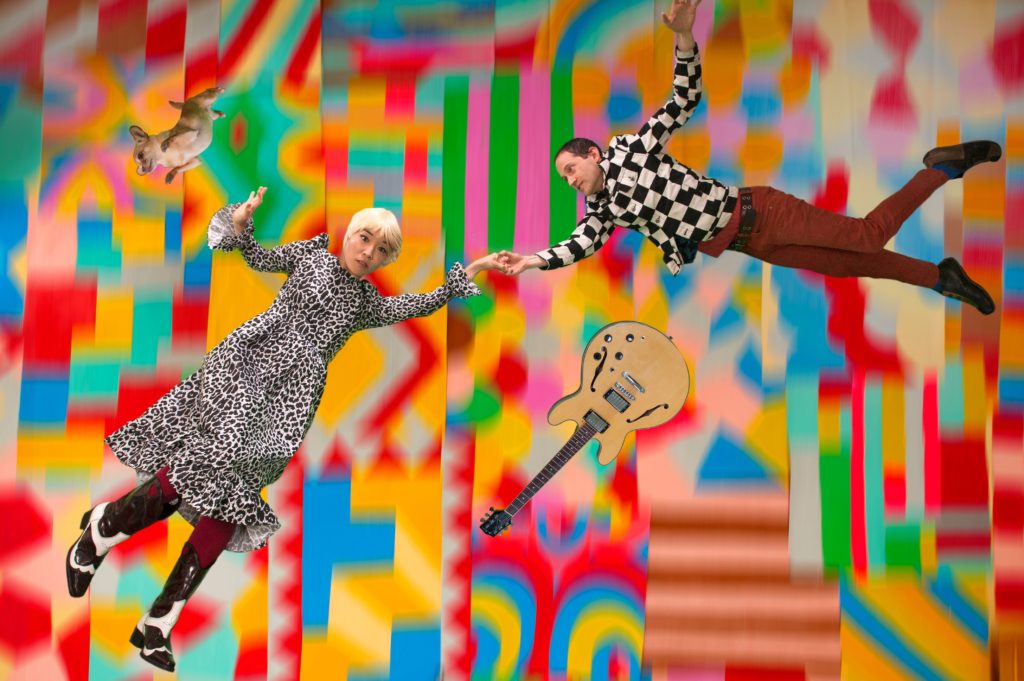 The track that's received this singular visual interpretation is utterly, darkly beautiful; melodic, but garnished with odd touches that offset a listener's balance when they least expect it. Nishimura's lovely but angular staccato backing vocals thread beneath her lead singing like blasts of steam from early 20th-century machinery. Ambrose Nortness's tenor sax pushes at Scott Teske's bass and Adam Kozie's drums with an undercurrent of moodiness. And Kohl picks out spare, slightly jagged notes that summon the menace built into the song's principal lyrical inspiration, one of the more gruesome (and that says a lot) folktales adapted by the Brothers Grimm.
Listen (and watch) "Fitcher's Bird" before reading the Grimms' story, and you'll hear what sounds like a surreal but powerful call to female empowerment and unity in the lyrics ("Women walk in front of me/Begin your beating mighty heart"). Listen and watch after reading the fairy tale (or a synopsis of it), and it's impossible not to be struck by how elegantly Nishimura's visceral words metamorphose and compliment the source.
The beauty of "Fitcher's Bird" is that, as befits any great dark fairytale, enchantment and eeriness walk hand-in-hand. It's an uneasy but irresistible path.
[Skeleton Flower plays the Neptune tomorrow, Saturday September 21, on a stacked bill with Fruit Juice, Tomo Nakayama, and the Tiger Tails: Tickets available here. Skeleton Flower's debut record officially drops on September 27.]