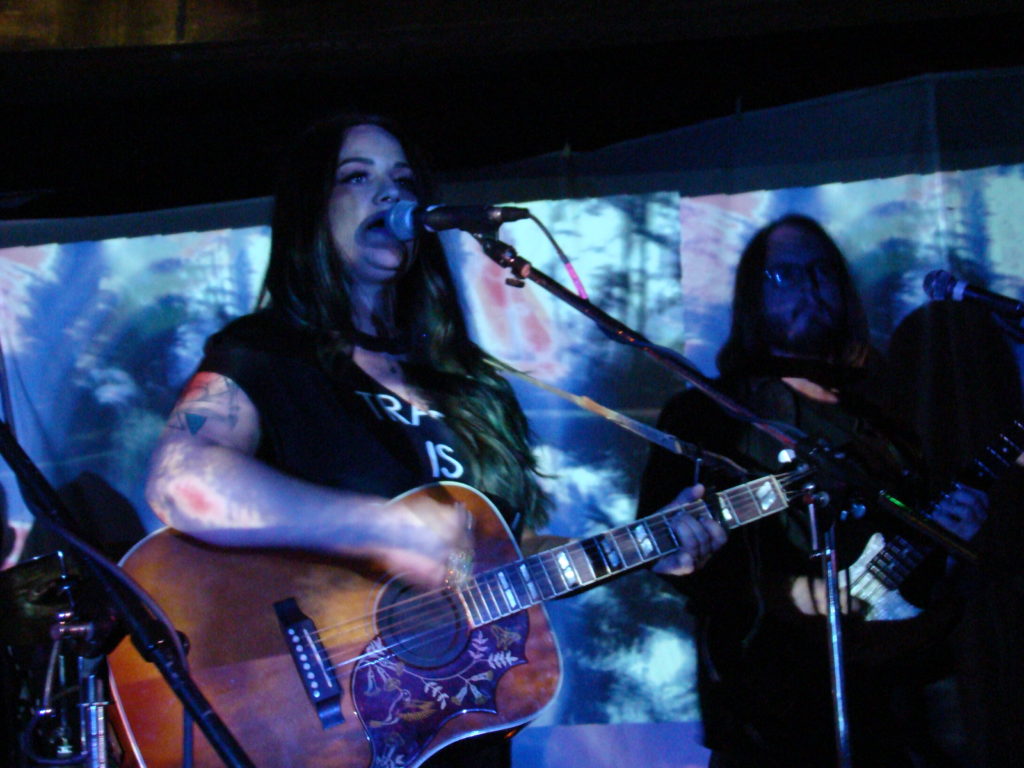 Rachel Angerman, lead singer of Seattle band Hel Mary, possesses one of this town's most distinctive voices. It resides somewhere between a siren's song and a low gothic purr, and she can deploy it in the service of narcotic allure, or dark malevolence, with equal effectiveness.
Faint echoes of other voices thread through her dusky vocals. There are hints of Stevie Nicks's ragged trill. Traces of Courtney Love's snarl surface. And Hope Sandoval, the spectral chanteuse who led '90's indie band Mazzy Star, is surely a spiritual kin. In the end, though, Angerman's vocal persona is its own distinctive beast.
Her self-penned tunes are largely earthy Americana-noir, with haunting tinges of mysticism and a sense of acoustic sparseness around the edges. The end result is so dustily evocative, you can almost hear the wind and see tumbleweeds rolling past.
Three of the four songs on Hel Mary's great new, self-titled four-song EP follow the band's neo-gothic template gloriously. But we're proud to premiere the video for the EP's wonderful anomaly, "Saturn's Throne," the band's latest single.
Artist Home Premiere: "Saturn's Throne," by Hel Mary
"Saturn's Throne" marks a subtle but significant departure from Hel Mary's signature sound. It's a prime example of a band's risk-taking being rewarded in a big way. For the single, Angerman wraps that singular croon around a dance-music thump driven by Peter Cameron's euro-disco drums and Patrick Galactic's galloping bass. Hel Mary's usual shimmering acoustic and weeping electric slide guitar are bum-rushed by Tim Basaraba's scraping, snarling post-punk hooks.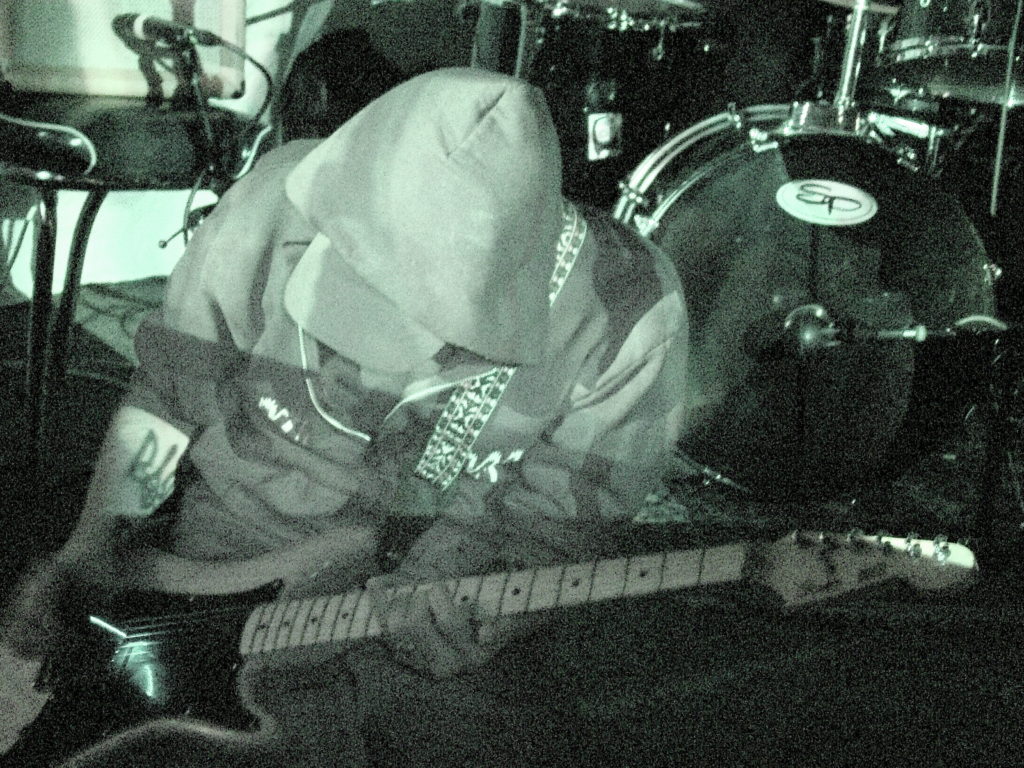 Angerman's enigmatic lyrics allude to inspiration from the teachings of local trans-femme witch Ylva Mara, but the words are universal enough to evoke self-determination amidst adversity, with just the right tinge of high drama. Throughout the song, Angerman's voice dips into its low-register growl with swaggering menace. It's 3.5 minutes of the most captivating, sinister, and ravishing dance music you'll hear from a Northwest band in 2018.
Hel Mary's self-titled EP, and the rest of their recordings, can be accessed via their Bandcamp page.