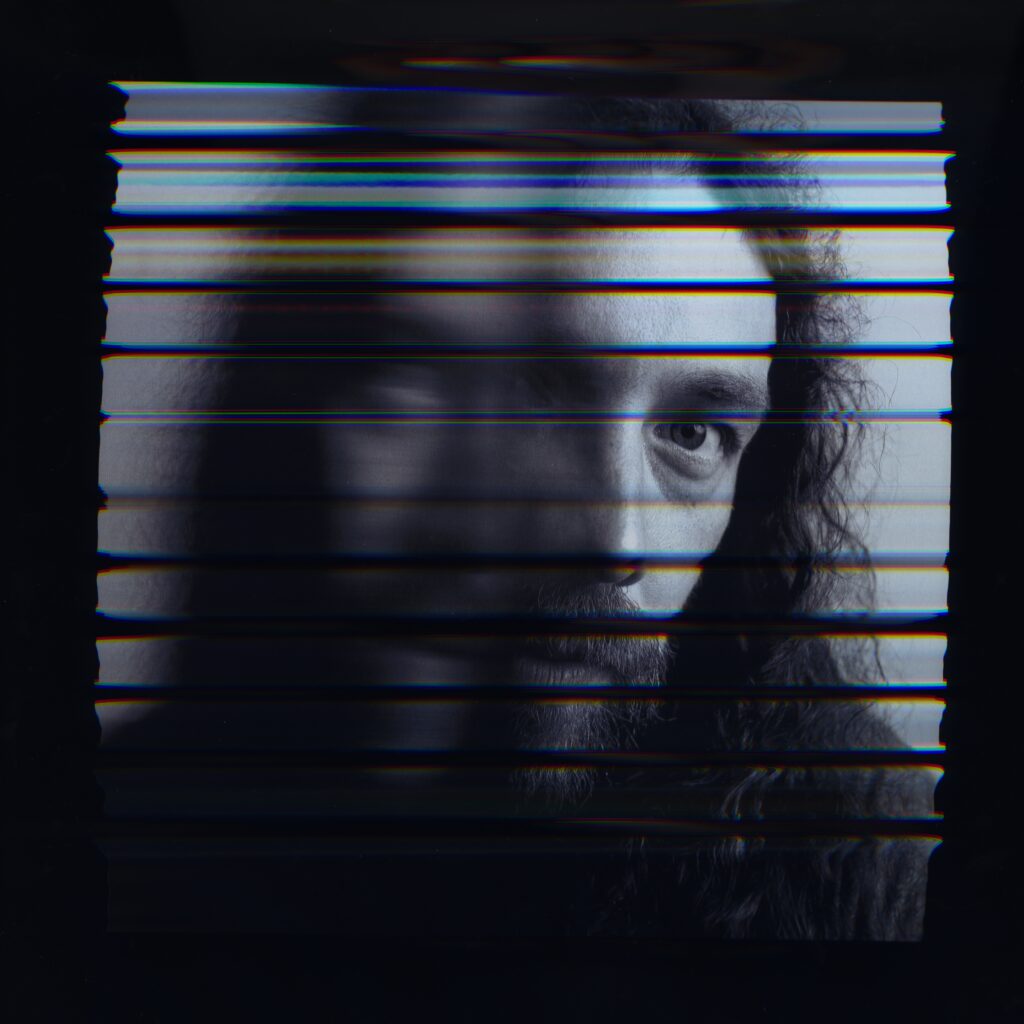 The founding members of the dark-pop explorers' collective known as Ravenna Woods have certainly kept themselves busy in the wake of the pandemic. Multi-instrumentalist Brantley Duke and lead singer/guitarist Chris Cunningham are both rumored to be working on on solo music projects, while Cunningham's also built up a formidable resume as a filmmaker/videographer under the moniker of Dark Details (with an occasional production assist from Duke).
In the meantime, Ravenna's third co-founder, percussionist/muliti-instrumentalist Matt Badger, has just dropped his own solo album, The Fold. Artist Home is proud—and elated—to premiere the video for the title track, here.
Badger's maelstrom of rhythm has often been one of his (and his band's) distinctive calling cards, so the unabashed beauty of "The Fold," like the rest of the album of the same name, comes as one hell of a captivating surprise.
The same vein of darkness running through much of Ravenna Woods' catalog informs the song, only filtered through some deceptively lovely pop balladry. Badger's high, haunted-angel voice dances across a leisurely piano melody, as an austere string section sighs longingly. Sonically, it's almost intoxicatingly pretty.
Lyrically, though, this is a vivid glimpse into the siren lures of nostalgia ("Everyone hopes for the best, so they tell me it's better to linger in the past") and checking out psychologically ("My mind is a flood of lights, the bus making stops/It's time to move, but I'm just along for the ride"). Badger's words in "The Fold" also serve (maybe even primarily) as a poetic but visceral ode to homelessness: There's stinging gravity when he expressively sings, "Nobody trusts my face, everyone looks at me sideways when I walk in this place," as if he's surrounded by a bunch of entitled NIMBYs.
The video, directed with equal parts visual lushness and jet-black humor by Dark Details/Chris Cunningham, accentuates the latter angle. The fantasy world Badger's homeless protagonist constructs in his head, smiling and dancing like a dollar-store version of a 50's musical star, is harshly countered by the anger and repulsion directed at him as he stumbles through an affluent Seattle neighborhood.
The concept of a character navigating his own delusional headspace even as reality brings the hammer down hard may be a time-honored one. But between Dark Details' mordant wit and visual ambition, Dylan Priest's enchanting cinematography, Badger's puckish on-screen charm, and the disorienting magic of the song at the center, this video's venerable thematic path feels eerily, wonderfully vital.
Best of all, the track is no fluke. The Fold is one beauty of a pop album from stem to stern. It's resplendent with melodic riches, from the lilting warmth of the album's opening cut, "Bait the Wolves," to the anthemic elegance of "Black Stone," to the Phil Spector singalong stomp of "Shame," to the Beatles-centric horn-infused sparkle of "Sad and Pretty." Badger reportedly crafted The Fold from a decade's worth of accumulated solo material, and that care shows. Here's hoping there's a lot less time between this beguiling left-field gem and Matt Badger's next collection of songs.
The Fold album, and the song's video, are now available on Matt Badger's Bandcamp page.