Heather Thomas gets a lot of love here at Artist Home, and for good reason. Whether she's singing in psych-pop ensemble General Mojo's, or singing and bashing the kit for her own Heather Thomas Band, anything she touches is invariably worth a listen (or several).
Artist Home is proud to premiere "When I Was Young," Heather Thomas Band's latest single and video. Anyone who's discovered Thomas through General Mojo's is in for a pleasant surprise. In sharp contrast to Mojo's sunny, harmonically gorgeous pop sound, the band bearing Thomas's name is a forceful, hard-driving power trio.
And "When I Was Young" is one forceful, hard-driving number. Thomas's heavy but incredibly nimble timekeeping forms the backbone, with her General Mojo's partner-in-crime Dune Butler fleshing out the rhythm on bass and Oliver Franklin laying out his best, most muscular Jimmy Page-style guitar riffs. It's all in the service of a song that's equal parts reflective and pummeling. Thomas's bell-clear, beautiful voice hits with surprising force—she sounds like Linda Ronstadt gone full-on Rock Goddess.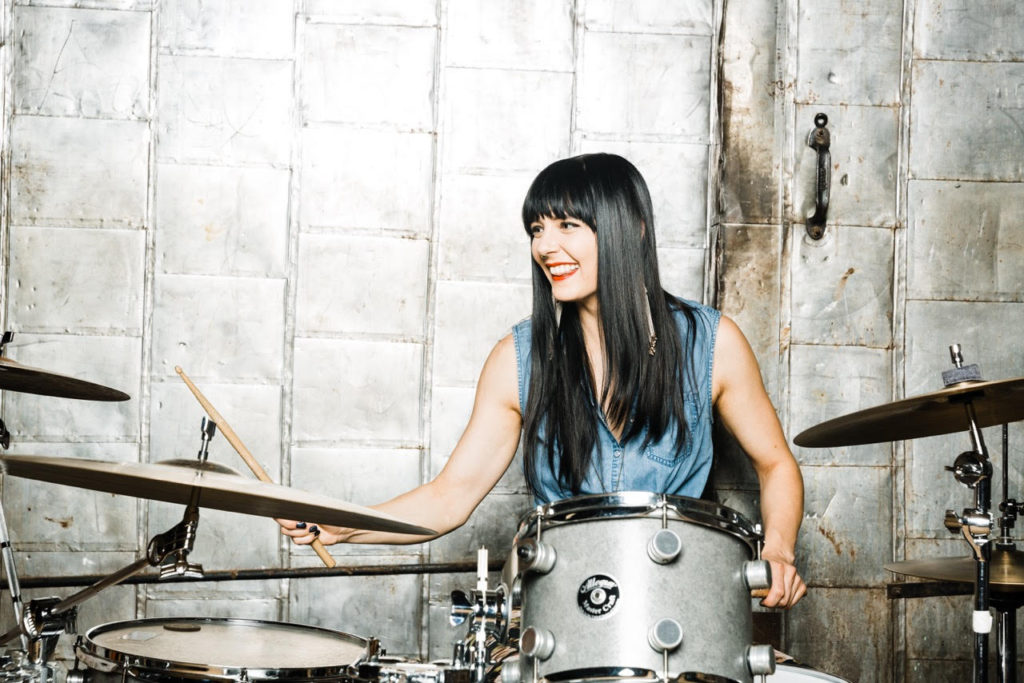 No visual frippery here. The accompanying video's nothing more or less than a faultless, kinetic live clip, capturing the band in action at Seattle's legendary London Bridge Studio. In addition to providing a fly-on-the-wall look inside London Bridge's environs (dig the galaxy of memorabilia on the walls and try to keep your jaw from dropping), the video does a great job of capturing the lighting-in-a-bottle charge of the band's playing.
At the center of the maelstrom is Thomas's drum work. The complexity of her playing—breakneck shifts in meter, delivered with a walloping force that never loses its footing on the deeply organic groove—is dizzying. And she sings over it all without missing a beat. Yes, keeping your jaw from dropping is a fool's errand.
If the "When I Was Young" clip has your appetite whetted, Heather Thomas Band celebrate the release of "When I Was Young" and their new EP, Open Up, with a headlining set and tour kick-off at The Clock-Out Lounge on Beacon Hill, August 16. Tickets here.