Long before the term was lazily slapped on every mainstream rock band that dressed like loggers in the halcyon days of the 1990s, grunge meant something very different.
The grunge bands of the late '80s—Green River, Mudhoney, Sub-Pop era Soundgarden and Nirvana, and lesser-knowns like Gruntruck and the U-Men—cranked out a bastard weld of metal, Zeppelin-style arena-rock, goth, and punk that boiled the hairspray and empty posturing out of '80s hard rock until nothing remained but potent primordial ooze.
It's not completely out of line to peg Seattle two-headed noise monster Dirty Dirty as a grunge band, but that's just scratching the surface. Anxious Electric Auto Erupt, the band's first full-length, turbocharges the late '80s grunge template with slashes of art-punk, lurching stops, neck-snapping jump-starts, and blasts of cathartic, noisy hooks. I doubt any Northwest band will deliver a more riveting, brutally effective, loud-with-a-capital-L rock album this year.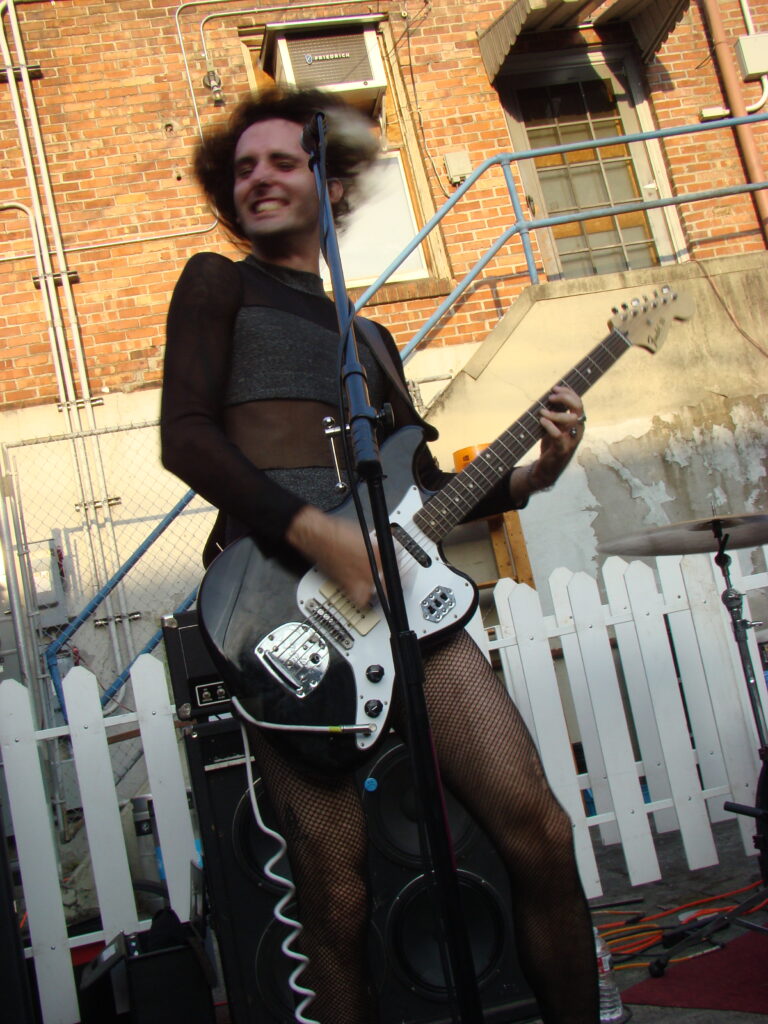 Like most great hard rock records, AEAE is rooted in facing up to, and exorcising, emotional pain and adversity. But it's the execution that stands out here. That these two guys are able to generate such an impressive wall of noise, all by themselves, merits mad props. The insidious catchiness, surprising left turns, and unexpected sonic twists are flat-out stunning, and as revelatory as they are head-bangingly cathartic.
Singer Ian Forrester's bass line pounds in, gargantuan and solitary, at the intro of AEAE's opening cut, "Root Canal," accompanied in short order by Drew Shreve's brawny, wonderfully abusive backbeat. Then the both of them interlock into a Zeppelin-level tower of riffing and noise that always sounds on the verge of violent collapse. The lyrics paint some bluntly chilling addiction imagery ("Luxury's guilty gift/Remove the world, give me that lift"), a state of decay vividly telegraphed by Forrester's voice—nattering and insane one minute, operatically unhinged the next.
The band sustains that intensity throughout Anxious Electric Auto Erupt's nine tracks, but it never gets tiring, or tired. "Pretty Boy Trash" begins by living up to the band's self-imposed fuzz punk label, with the drumming and bass line surging forward single-mindedly. Forrester's soaring but untamed voice wails over the groove, and soon his four-string begins darting around in a distorted imitation of synthesizer notes. Then towards the end, the vocals go deep and rapid-fire, in a rant about the soul-shriveling nature of online dating ("We met on some online account/Desperation took our mouth/and in that kiss I heard the sound of nothing sincere"). It's grunge pushed through the filter of 21st-century dehumanization, it rocks like Hell, and it's a textbook example of Dirty Dirty's mastery of chaos and cohesion, all at once.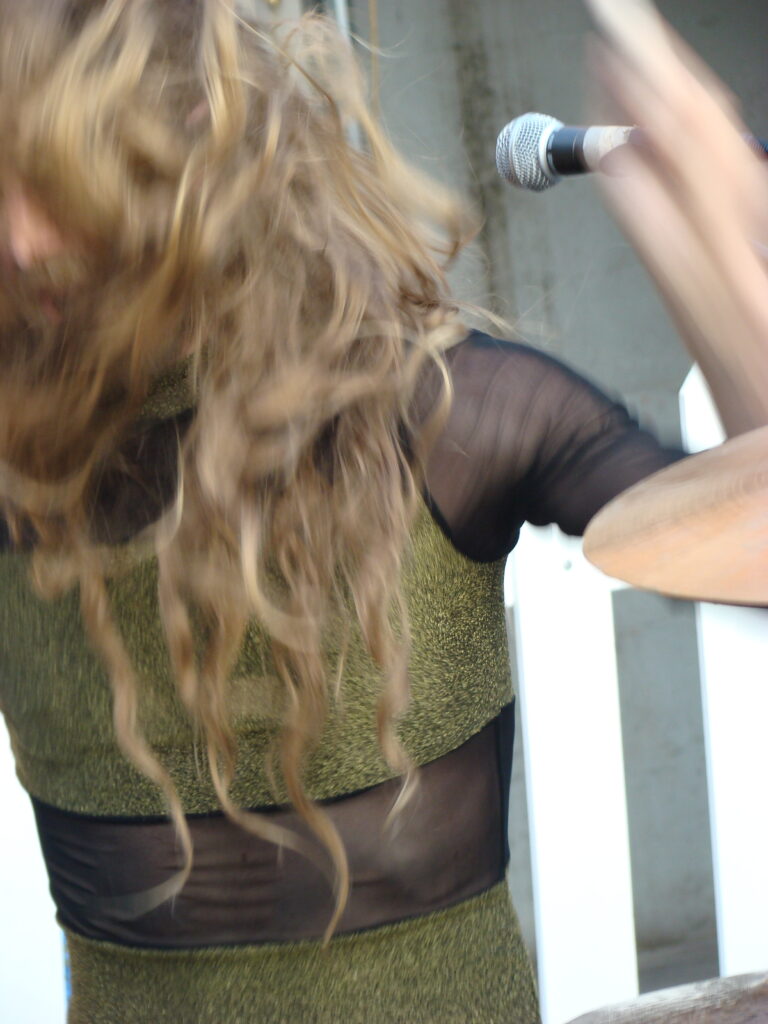 There's zero filler here (and at a run time of 35 minutes, there damn well better not be), but the band displays impressive range to match their tightness, with particularly rewarding detours into swampier, cavernous territory. Dark Smith lead singer Danny Denial contributes lyrics and a spectral baritone lead vocal to "Changing the Narrative," a brooding gothic meditation on reconciliation and betrayal. And the spidery, drama-drenched "Monochromatic Love" sounds like David Bowie demonically possessing Queens of the Stone Age.
Anxious Electric Auto Erupt's lyrics probe with a therapist's focus. The cascading fury of Shreve's rolling drumwork on "Creature Comfort" is amplified a hundredfold by Forrester's stabbing bass line and continuous, discomfiting chant of "Trigger me this/Trigger me that/Trigger me this/Trigger me back." And on the album's jackhammering speedball of a closing track, "Head Down," Forrester rages against the imposition of gender norms with uncorked anger and frustration ("This misaligned mission of manhood doesn't suit me/Caught in between").
Blessedly, the sheer exhilaration and drive of Dirty Dirty's attack lays waste to any shred of self-pity. If this world feels like a bullet train barreling headlong towards the side of a mountain right now, Anxious Electric Auto Erupt is the soundtrack to fighting your way through your own shit, and leaping off that locomotive in the nick of time, jet pack on your back and middle fingers defiantly extended. Brace yourself for one hell of a launch.
Anxious Electric Auto Erupt officially drops on July 18, and can be purchased at Dirty Dirty's Bandcamp page.