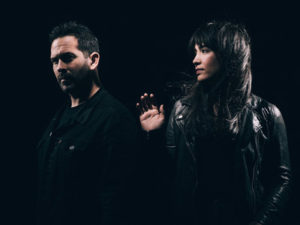 From where I'm sitting, Big Bldg Records is doing the Lord's work.
The Seattle nonprofit indie label, created by co-founders Rob Granfelt, Pete Jordan, and Ben Schauland, was built to give support to great fledgling musical acts. That boost comes in the form of what's perhaps the most costly aspect of making music: Big Bldg, presses vinyl and audio cassettes at no cost to their artists.
One of the welcome bonuses in Big Bldg's work is that Schauland, Granfelt, and Jordan possess great taste and sharp ears, as evidenced by their label's roster. Enclosed, please find samples of some of Big Bldg Records' best and brightest acts.
Hello, I'm Sorry
Seth Little, lead singer and principal songwriter for Seattle's Hello, I'm Sorry, is living testimony that great songs can incubate and thrive on pocket change. He and his band craft mesmerizing, fragmented bedroom psychedelic pop with a winsome twist. Little's melodic bent and voice suggest Tame Impala on a 7-Eleven budget (that's a big compliment).
Cata Hari
Cata Hari is Seattle musician/artist Olivia Janik's brainchild and one-woman show. Janik's alter ego Cata Hari generates instrumental electronic dance pop that also shares a low-fi aesthetic. 8-bit bleeps and noises form the melodic basis for her tunes, and damned if they aren't compulsively catchy, surprisingly nuanced, and playful as hell.
Eastern Souvenirs
Big Bldg boasts another great (almost) one-person show in the form of Seattle musician/singer Brian Fisher, whose project/band Eastern Souvenirs boasts a surprisingly full, lush sound. Eastern Souvenirs cherry-picks from expansive guitar anthems and deeply funky rhythms, with shimmering songs that sound like a merger of heart-on-sleeve new wave and Built to Spill's epic guitar hooks.
Eastern Souvenirs' greatest asset is Fisher's unerringly sweet, almost Americana singing, which lends an air of wide-eyed beauty to some already great songs.
Skelevision
I'm a sucker for lovingly scrappy, heartfelt, comic pop that's informed by first-wave British punk and new wave, so Portland's Skelevision scratch a bunch of itches for me. The band sports the kind of endearingly ragged melodies and delivery that never get (or feel) old.
NRVS LVRS
I'm not sure if NRVS LVRS (that's Nervous Lovers, sans vowels) is still affiliated with Big Bldg. But the San Francisco husband-and-wife electronic duo has put out some great EPs and full-lengths under the label's umbrella. Bevin Fernandez's beguiling siren voice and Andrew Gomez's dark and burnished croon intertwine with the kind of synergy that can only be generated by a romantically-involved songwriting team.
Gomez takes the vocal spotlight on the band's terrific new single, "Whatever and Ever." If I didn't know better, I'd swear David Bowie and The Human League's Phil Oakey were taking turns at the mic, backed by some extra-sumptuous and sinewy electronic grooves.