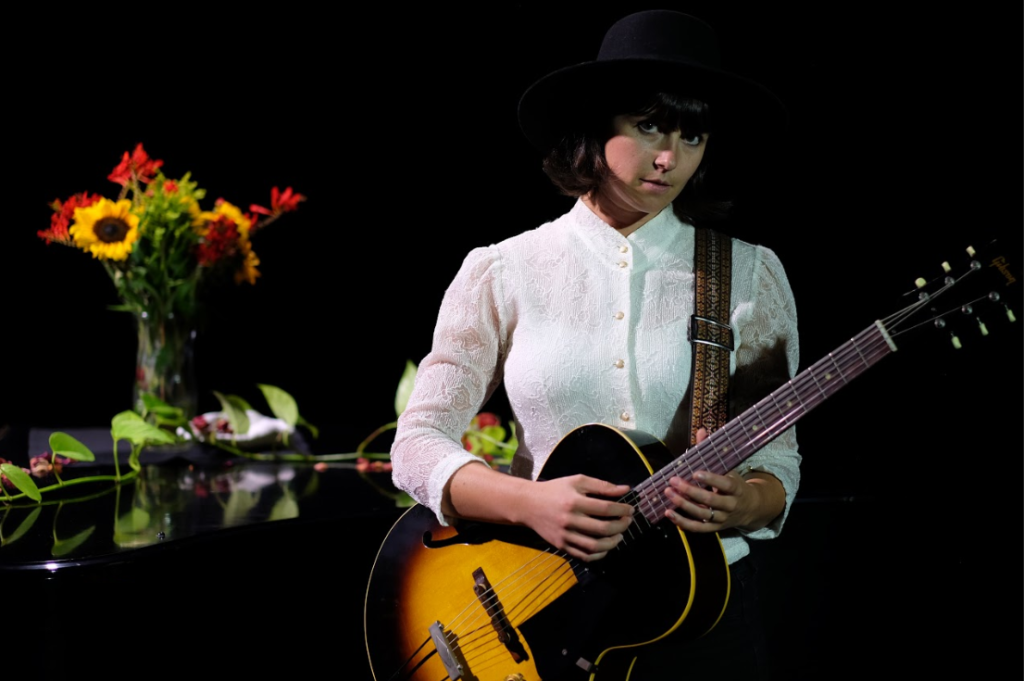 When Seattle Americana singer Lydia Ramsey released her debut record, Bandita, two years ago, I was floored by the craftsmanship, the attention to lyric detail and the overall joy for music emanating from the album. Indeed, I thought it was one of the best releases in the city that year. Now, Ramsey has written and recorded a new record, Flames for the Heart, an equally ambitious work covering themes of love, loss, and hope. It's set for a September release, but we're proud to premiere it online here.
To celebrate the album's launch, Ramsey is putting on a show at the Tractor Tavern on September 7th, accompanied by Shenandoah Davis and Kaylee Cole. I took the opportunity to ask Ramsey about her history as a musician, how she approaches songwriting, and what she loved most about completing her upcoming release.
When did you first pick up a guitar?
When I was 15, my dad showed me my first guitar chords on a camping trip in the redwoods. He showed me how to play "Somewhere Over the Rainbow" with some simple major-7 chords that were particularly easy to fret.
Then, when I was 18, he bought me my first guitar before I left for college–a baby Taylor. I can remember lying on my bed with the guitar on my chest, playing myself to sleep in my dorm room. A girlfriend of mine let me "borrow" – pretty sure I never gave it back – a complete Beatles songbook with guitar tabs: the tab that's just a picture in dots of the shape of the chord with the letter of the chord over it.
Historically, folk music is thought of as "Three chords and the truth." Is this how you approach it?
I am drawn to folk music because of the story telling. And oftentimes the familiarity of more traditional chord changes I think opens us up to receive the story being told. My approach to songwriting often starts with a guitar part. When I'm in a creative space, I like to pick up an instrument and find the music first. Then from whatever mood the music creates, the story wraps around it. I try and find melodies that explore different parts of my vocal range.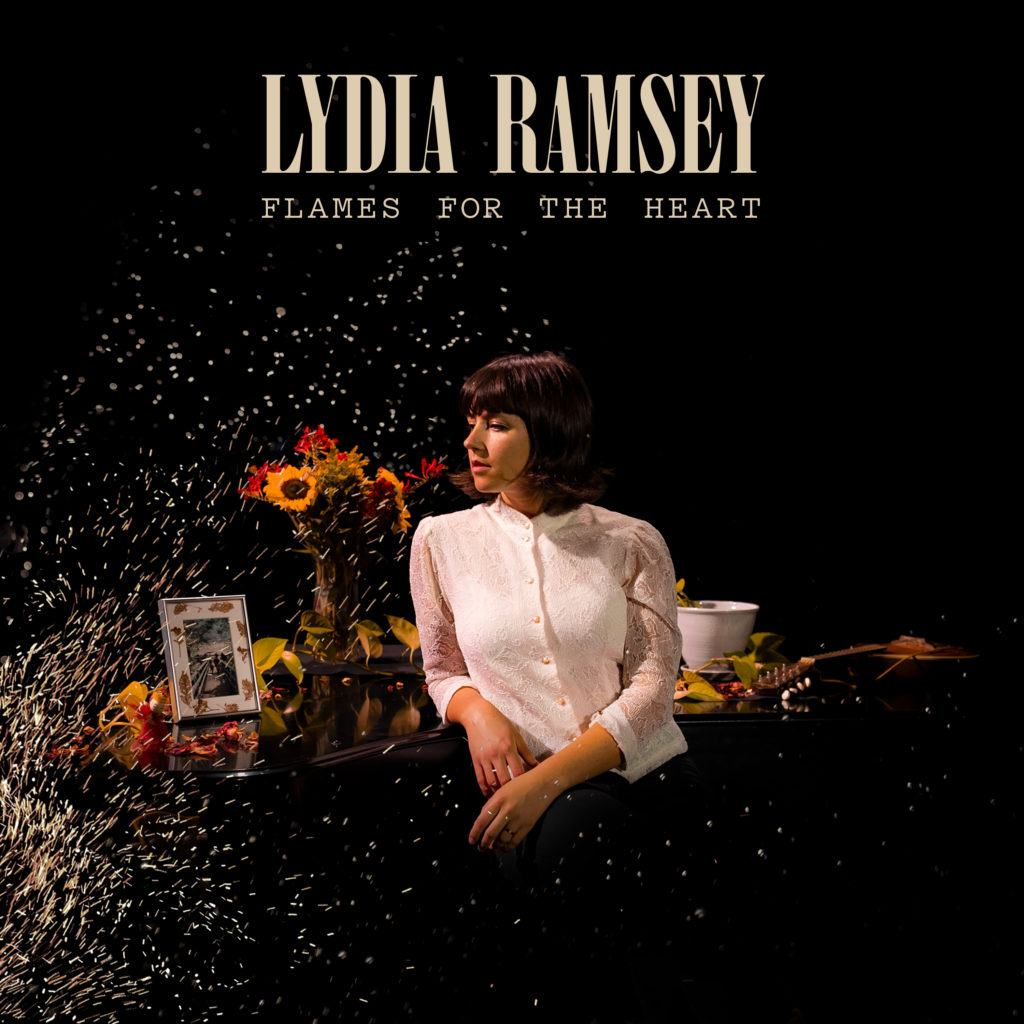 When you consider the lineage of northwest folk songwriters – of which you certainly are one – what first comes to mind?
We are so lucky to have so many amazing artists coming out of this area. These for sure are some favorites: Fleet Foxes, Brandi Carlile. Damien Jurado, Shelby Earl and Courtney Marie Andrews.
What happens internally when you listen to an artist of that lineage?
It's really encouraging to see so many friends from your community creating inspiring work in the world. When I heard the Fleet Foxes for the first time in my buddy Jeff's car I thought it was some boys choir and I was like "Jeff, dude, what is this." And then of course the Sun Giant EP continues with "Drops in the River" and that song just melts you. In 2009, I was at Sasquatch music festival and it was 11am. Some friends and I had just taken a shot of tequila and run down to the main stage just as Fleet Foxes opened the day. And that feeling of euphoria I will never forget.
There's a lot about love, and the possibility of losing it, on the album. What were your feelings on the idea of love as you were making the record?
Throughout the process of making this record, I've been with a loving partner who I actually married this year. So some of the songs are from a personal perspective of love, and others [come] from observing people around me. "Dreamer," for example, is definitely about staying out until 4am after a show one night and not checking in at home. I felt so bad, and just disappointed in myself. All was forgiven in the end, and funnily enough, that night I connected with some people who are now close friends and ultimately resulted in the opportunity to tour the U.K.
"Take My Only Heart" was written about two friends of mine who quit their jobs, sold everything and traveled around the world together. The idea of them leaving everything else behind but holding on to each other was so amazing to me. I still get chills sometimes when I sing that song.
There's also a lot about hope on the album. Is hope an important idea for you?
One of my favorite authors, Joseph Campbell said, "Participate joyfully in the sorrows of the world." There will always be pain and suffering in the world, but it's not our job to hold that in our hearts, it's our job to figure out how we can bring some light to this world.
What did you enjoy most about finishing Flames for the Heart?
Hearing the music unfold in these gorgeous arrangements is so unbelievably gratifying. It's unreal to start with this tiny baby song and watch it come to life. I really enjoyed tracking "Miles Away," which is a song I wrote on piano years ago and finally said, This song is up. Its time has come to get out the door. And it's one of my favorites on the album, with some lovely string parts and a harmonies and this piano line from long ago leading the way.
When I think about this album coming out it makes me excited to become a part of the dialogue on the current state of the world. Releasing any piece of work to the public means you're participating in some social practice, contributing something you feel is valuable for shaping the culture of the moment. I hope there's something for everyone on this record, that lights them up inside and provides some perspective and hope.