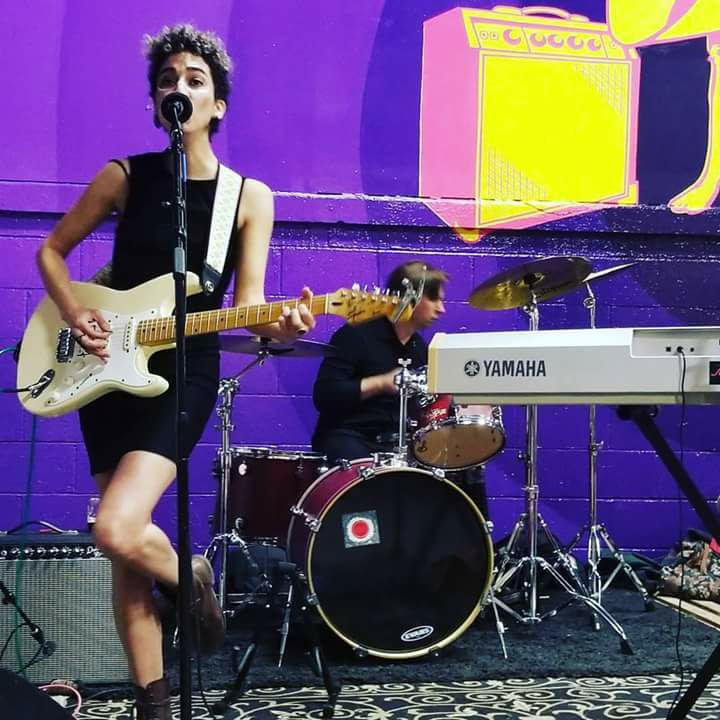 I heard these. They're really great. Give a listen.
Rusty Willoughby, "Uptown" b/w "Viaduct" single, "Another Train Comin'" b/w "Buttercup" single (Book Records): As has been iterated in these virtual pages, we at Artist Home loves us some Rusty Willoughby. And he's batting a thousand with the four tracks inhabiting these two new virtual 45s.
On "Uptown," Willoughby dirties up his catchy vocal harmonies with a snarling faux-Peter Gunn guitar hook and what sounds like Gang of Four's old melodica, crying forlorn somewhere in the background. The virtual flipside, "Viaduct," is a chugging, very '90s-Seattle-sounding (in a good way) instrumental.
"Another Train Comin'" and "Buttercup," meantime, up the sophistication a bit. The former's a terrific reworking of one of Willoughby's Americana numbers, rendered wonderfully odd by an unexpected kitchen-sink mid-song shift that would've been right at home on Paul McCartney's Band on the Run LP. "Buttercup" ends things on an apocalyptic-sounding and twisty note, with guitars that flat-out collide with one another towards the end. 
Brevity's often the soul of Willoughby's songwriting. "Uptown" and "Viaduct" both clock in at less than two minutes, and "Another Train Comin'" comes in just over that. That makes "Buttercup," with its 3-minute, 6-second runtime, a bloated prog-rock opus by Rusty Willoughby standards. It also means that it probably took you longer to read the above review, than it will for you to listen to all four of these tracks. Twice. More please, sir.
Medejin, "World's Fair" single (self-released): It's no surprise at this juncture that this region's oft-overcast but abidingly beautiful scenery is a fertile incubator for dreamy, shoegaze-informed guitar pop. Medejin's flagship single from their forthcoming, yet-to-be-named 2020 long-player, is a shimmery case in point. 
Everything a great dream-pop track needs is here, in spades: Jenn Taranto's ethereal vocals pas des deux with her's and Rebecca Gutterman's textural guitars, while the bittersweet melody's given a mesmerizing pulse by bassist Ramsey Troxel and drummer Matthew Cooke (the latter's rolling, complex, but incredibly musical work is especially striking). Damn, this is pretty.
Evan Flory-Barnes, "I'm Out" (self-released): Between his stunning bass work in numerous pop and jazz ensembles (including Macklemore and Ryan Lewis's Grammy-winning The Heist), and his very impressive, classically-trained compositions and arrangements, Evan Flory-Barnes is a ubiquitous presence in Seattle music circles. He brings his considerable gifts to this, his first single, and damned if it isn't kinda breathtaking.
An almost obscenely lush bed of harp strums and surging strings ushers in the track, which segues into a sweet, mid-tempo, piano-based soul groove. Those strings, and that golden twinkle of a harp, continue to punctuate Flory-Barnes's layered vocals throughout. It's full-on, and almost absurdly grandiose. It's also a gorgeous and irresistible call to self-actualization. The door to a parallel universe—where Prince and Curtis Mayfield are alive and duetting, with Brian Wilson producing—has apparently been opened.