A few strong local releases have been occupying my ears of late. Read–and of course, listen–on.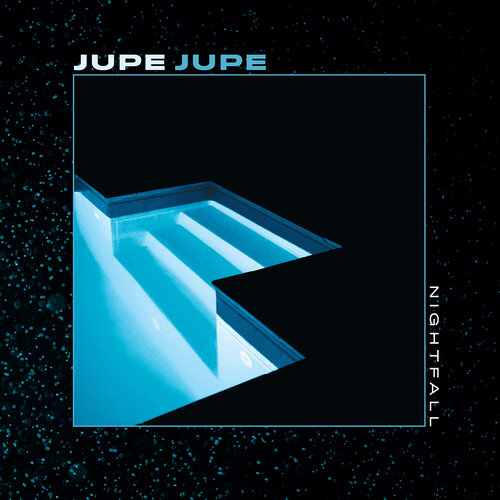 Jupe Jupe, Nightfall EP (Jupe Jupe Music) If the members of Jupe Jupe didn't find adventure and escapism from British synth pop and jangling guitar tunes in the halcyon 1980's, they damn sure sound like they did, in a good way. All five cuts on Nightfall, the Seattle quartet's latest EP, could easily have been mammoth club and radio hits back in the day. 
The music's a cornucopia of all the things that made new wave such succulent, escapist fun in the first place. Expect heaps of shimmering synths, chiming guitars, precisely tasteful and occasionally mechanized percussion, and sleek sax fills—all fronted by a full-bodied baritone singer crooning out flowery lyrics with his heart residing visibly on his well-tailored sleeve.
Thankfully, it's all so enthusiastically played and hook-laden, you won't care that their influences take up as much real estate on that well-tailored sleeve as lead vocalist My Young's heart. He's the secret weapon among a squad of strong players—Dave Gahan with a pulse and stars in his eyes.
Jupe Jupe's five-for-five here, but the swoons kick in hardest for me on the shimmering opening cut, "Eyes Full of Stars," which boasts a terrific Young vocal hook and some delicious octave-skimming harmonies, and "All This Alone," an exquisite bit of paisley-tinted guitar pop that The Ocean Blue or late-era Echo and the Bunnymen would've likely killed to have written for themselves.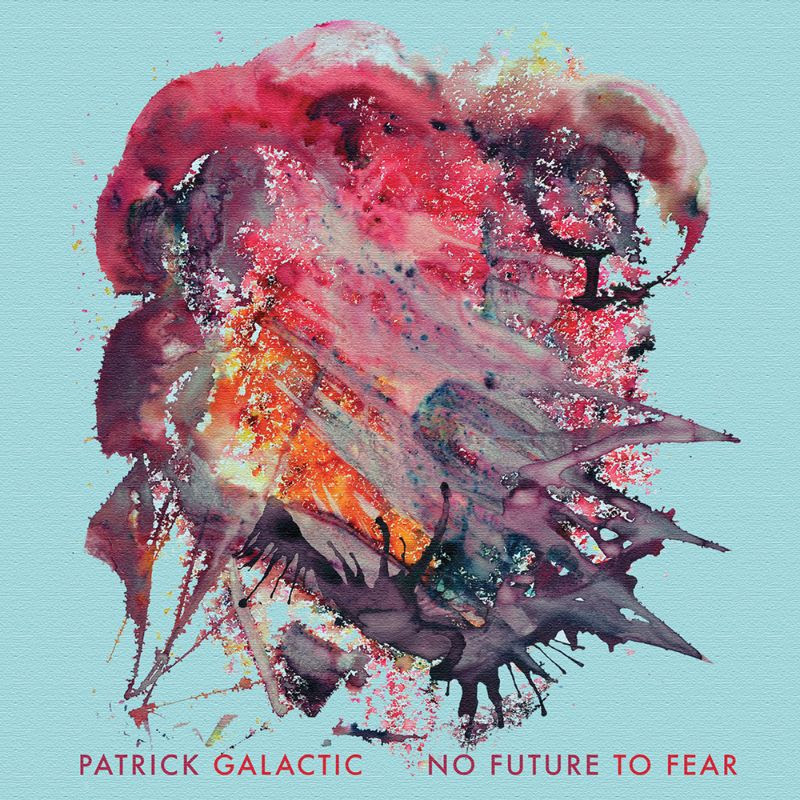 Patrick Galactic, No Future to Fear EP (self-released): Space-folk troubadour Patrick Galactic's gotten quite a bit of real estate in this corner of the interwebs over the last four years. And based on the four stellar tracks housed on No Future to Fear, we're not discontinuing that practice anytime soon.
With each successive release, Galactic's further refined his gift for interweaving warmly-wrought classic rock with the uneasy clatter of 21st-century dystopia."Hello Below" cherry-picks Tame Impala's beautiful numbness and some Beatles-inspired songcraft in the service of a slightly down-tempo chorus that's equal parts harrowing and hip-swayingly sensual.
Galactic's gorgeous singing and gentle acoustic picking open "Celestial" before stormy electric guitars roar and synthesizers growl: It sounds like Harry Nilsson wandering fearfully through an especially dark sci-fi cityscape. His croon turns drone-y and menacing on "Something Less Than Nothing More," a shuffling, druggy dance groove impaled by buzzing, shrieking horror-movie keyboards. "Ageless" builds from somber piano balladry to a surge of layered keyboards, guitar squalls, and somber strings, echoing self-aware humor ("I had a dream that I was dead/it felt just like bed") and defiance ("I'm coming back again") as the impending apocalypse looms large. 
Six more songs this rich and fully-realized, and Patrick Galactic will have created the penultimate soundtrack for the end of days, where a certain stubby orange index finger hovers petulantly over a certain red button and history prepares to depressingly repeat itself.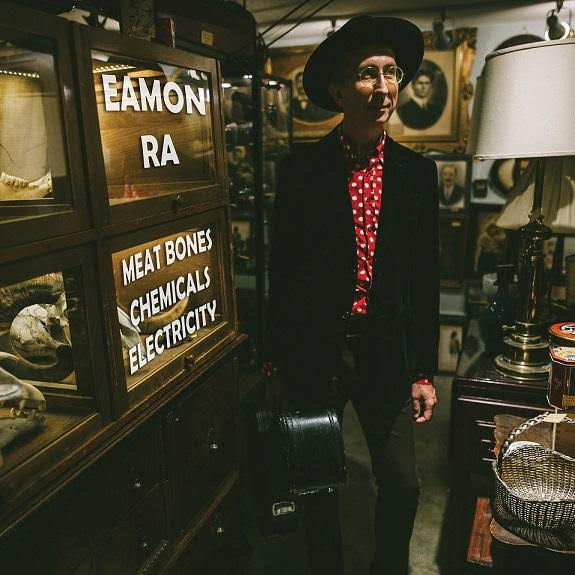 Eamon Ra, Meat Bones Chemicals Electricity LP (self-released): I'd almost forgotten how very transcendent and vital a truly great psychedelic pop album was to my existence, until this effort from Eamon Francis Nordquist (nom de muse, Eamon Ra) came bounding onto my turntable, equipped with sparkling melodies to match its sparkly-painted hobnail boots.
You'll hear strains of the wryly loping humor of Village Green-era Kinks, echoes of surreal absurdity a la Syd Barrett, Elephant 6-level kitchen-sink eccentricity, and even prettily baroque pop-song construction worthy of The Zombies, all over Meat Bones Chemicals Electricity.  But this collection of songs reveals Nordquist to be an incalculably skilled artful dodger, gleefully pilfering from those can't-miss influences (and a gaggle of others), while still adding his own sense of off-the-cuff playfulness to the mix. The record's comprised of nine tunes, five of which clock in around 2.5 minutes. There's not a second wasted.
A guileless, bedroom-recording charm courses throughout this full-length, amplified by Nordquist's adorably minimal comic/'zine full of lyrics and his near-fully self-contained musicianship (he handles all of the vocals, and every instrument besides the drums, himself). Beneath the intimacy and zero-fucks impishness, however, is a tautly peerless set of pop songs. Nordquist's the kind of guy who'll gild a silly but heartfelt ditty about Frankenstein's Monster with a melody worthy of the Lennon/McCartney songbook ("Pitchforks and Torches"); yet he's also capable of a disarmingly dark pop song like "Nightingale" that'll take your breath away. 
Add in a singing voice that's somewhere between a sweetly geeky Marc Bolan and George Harrison's jumpy stepson, and guitar hooks that flip between Rickenbacher chiming ("Kiss Somebody You Love") and gracefully fuzzed-up psych-rock ("Waiting for the Morning"), and you've got something genuinely special. I'm not inclined to ascribe perfection to a pop record, but damned if Meat Bones Chemicals Electricity doesn't come achingly, wonderfully close. (Meat Bones Chemicals Electricity officially drops in full on March 6).