The fourth annual Timber! Outdoor Music Festival is coming up July 14-16 in Carnation, WA, and there's a LOT that we're excited for you all to see.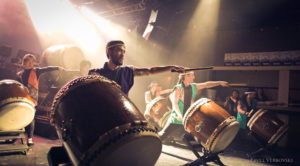 One of the performance that we're most looking forward to is the once in a lifetime collaboration that pairs Ravenna Woods with a Japanese taiko drum corp, Seattle Kokon Taiko. Chris Cunningham of Ravenna Woods was kind enough to put together this great video about their upcoming performance. Check it out and join us in Carnation!
Single day and weekend passes to Timber! Outdoor Music Festival are still available here.