On April 15, SIFF Cinema Uptown will turn its big beautiful screen over to the incredible talents of the music video maker for the 4th Annual Sync Music Video Festival. The event—presented by Artist Home, Seattle Weekly, and SIFF—will bring the music and film community together to celebrate an often-overlooked art form with a collection of jury-selected music videos that have been released in the past year and deserve a wider audience.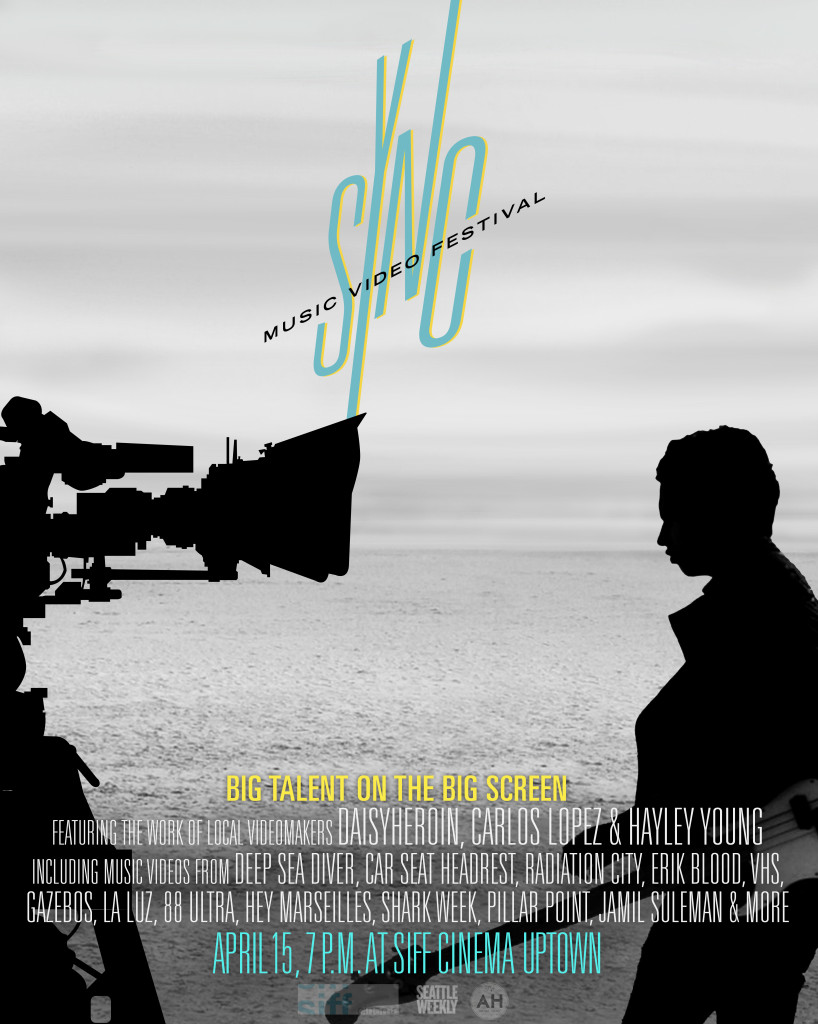 As it has for the past three years, Sync will feature a variety of works from the Northwest and beyond, as well as the collected works of three Featured Directors. One of those directors will be awarded the Sync Grand Jury Award, a prize that includes the net proceeds from Sync ticket sales to be put toward a future video project.
Past winners have included Celene Ramadan (Prom Queen) and Stephan Gray (Raz Simone, Don't Talk to the Cops, Iska Dhaaf), who used the prize money to bring his vision for OC Notes' "Hum Drum Killa" to life.
"When Sync awarded me with a check last year, I already had a project I wanted to do (w/ OC notes) in which we were having trouble coming up with some dough," Gray says. "It definitely enabled me to experiment with a few things that Otis and I otherwise wouldn't have been able to afford. For that, both of us are extremely thankful to Sync and what they do."
WHEN:                                    Friday, April 15, 2016, 7 p.m.—9 p.m.
WHERE:                  SIFF Cinema Uptown, 511 Queen Anne Ave N, Seattle, WA 98109
TICKETS:                            $15 GA available at http://www.siff.net/cinema/sync-2016