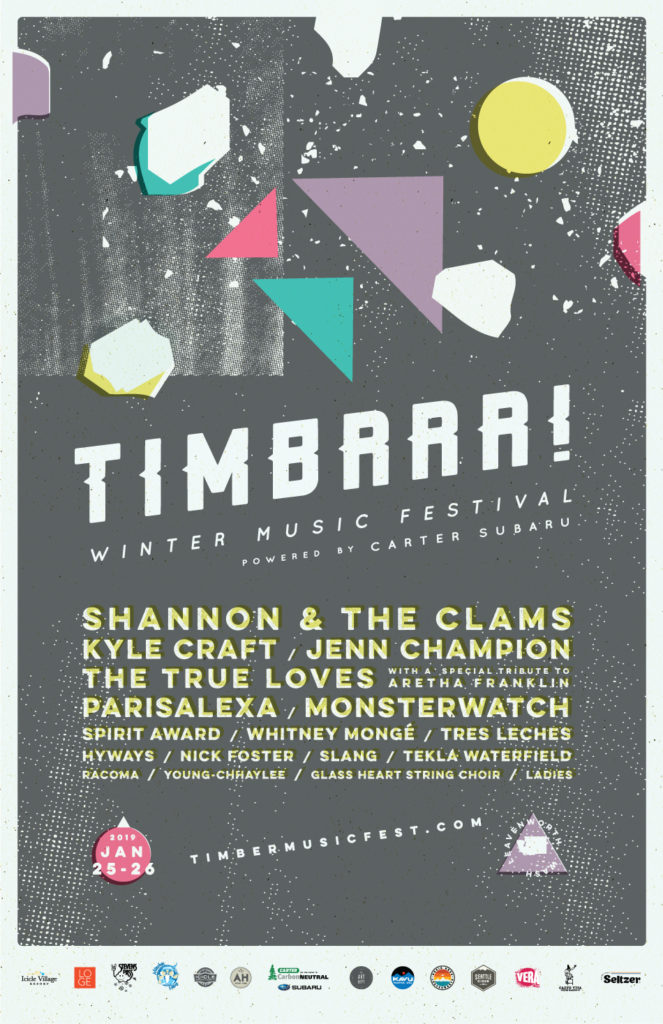 The lineup for Timbrrr! Winter Music Festival 2019 is here and it is by far the biggest one we've ever had! Tickets are also on sale now. 
TICKET INFORMATION: 
Tickets on sale Now: www.timbermusicfest.com
General Admission: $85 / Single Day Passes: $45
Artist Line Up:
(with a special tribute to Aretha Franklin)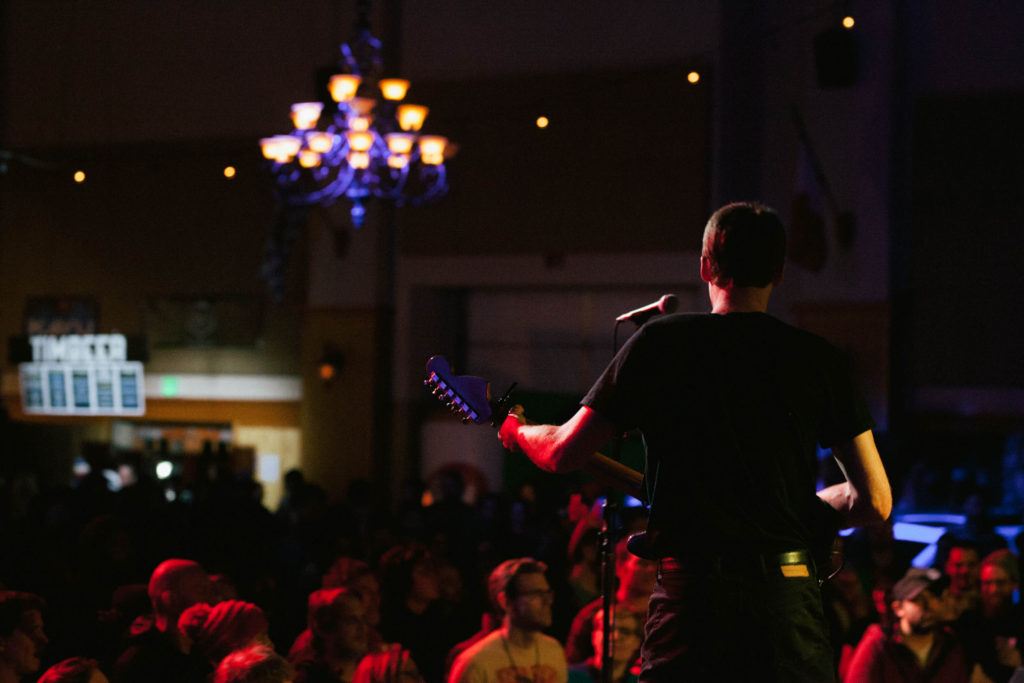 Listen to playlists from this year's artists!
Spotify – https://spoti.fi/2CBGsga
Youtube – https://bit.ly/2PPDNn2
Timbrrr! Winter Music Festival Returns January 25 – 26, 2019 to Leavenworth, Washington
The sixth annual Timbrrr! Winter Music Festival powered by Carter Subaru will return to Leavenworth Washington January 25 – 26, 2019. Enjoying sold out crowds for the past four years, Timbrrr! offers a weekend of music and northwest wintertime fun.
During the day, attendees can enjoy a number of winter activities, including discounted ski and snowboard packages at Stevens Pass, sledding and live music in downtown Leavenworth, as well as all the attractions Leavenworth has to offer.  At night, guests 21 and older will rock out to the festival's headlining musical acts, enjoy local beer from Icicle Brewing Co. and Timbrrr's celebrated Hot Toddy Garden at the Leavenworth Festhalle.
Timbrrr! is produced by Artist Home and is the winter counterpart to the annual Timber! Outdoor Music Festival which takes place in Carnation Washington
What's new this year?
Timbrr! has doubled its daytime programming, adding two new all ages venues to the program. Along with Icicle Brewing and München Haus, we have added local businesses Rhein Haus and LOGE to the list of day time music venues.
For the first time TImbrrr! is offering family packages that include accommodations, tickets and access to special family programming including; access to evening childcare and a special kid's show on Saturday morning.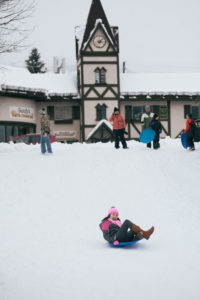 Daytime Programming:
Sonic Boom Pop Up Store – Sonic Boom Records returns to Timbrrr! Winter Music Festival, offering up vinyl goods and merchandise from Timbrrr! artists.
Discounted Lift Tickets to Stevens Pass –Single-day lift tickets to Steven's Pass Resort are available for $10 off the regular price for Timbrrr! Attendees. These passes can be redeemed from January 24 until January 27.
Pop up show at LOGE – Join us at LOGE Leavenworth at 10am Saturday for a fireside pop up show with a surprise guest! LOGE is the perfect location for outdoor enthusiast and travelers looking for a bit of local culture with their stay.
Daytime shows at local Leavenworth businesses – As always, Timber will bring the party to local businesses in downtown Leavenworth. Along with Icicle Brewing and München Haus, this year we have added Rhein Haus and LOGE to the list of venues where attendees can can get cozy and hear great music during the day on Saturday.
Discounted Accommodations:
TICKET INFORMATION: 
Tickets on sale Now: www.timbermusicfest.com
General Admission: $85 / Single Day Passes: $45
Website: www.timbermusicfest.com
Facebook: www.facebook.com/timbermusic
Twitter: www.twitter.com/timberfest
Instagram: www.instagram.com/timberfest