Brought to you by KEXP, Artist Home, and the sleeping gods of rock and roll waking from their slumber with bated morning breath, comes the release party for Cataldo's Keepers on April 28th. Tickets on sale 10am, March 7th.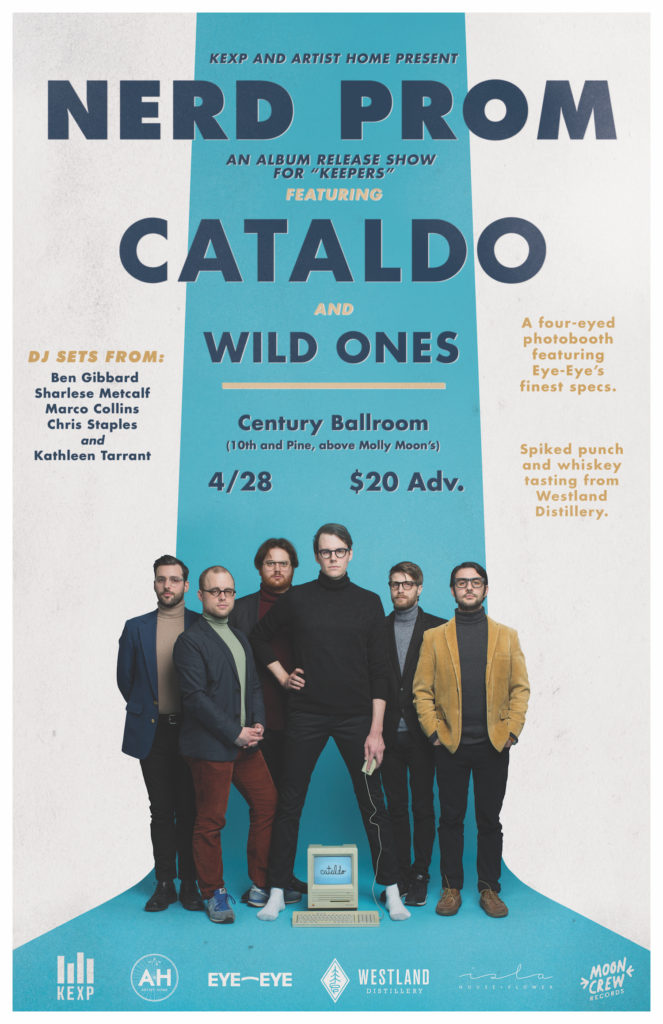 Dig out your ruffled tux, your best taffeta, and the ConAir Hot Sticks, because the only way to celebrate the newest craze in sensitive dance jams is to get down like you did when you were young with a bonafide, true-blue prom. But not just any prom. A prom for the rest of us. A prom for the A/V kids, the yearbook editors, the comic-con denizens, and the basement garage bands.
That's right – it's a Nerd Prom.
Featuring an opening set from Portland's Wild Ones
and DJ sets before, between, and after sets from:
Ben Gibbard (Death Cab for Cutie)
Sharlese Metcalfe (KEXP)
Marco Collins (Glamour and the Squalor)
Chris Staples (Chris Staples)
and Kathleen Tarrant (The Stranger),
you can boogie to uptempo feel good kickers tempered by some slinky sexy cuts that will get your hips moving on Century Ballroom's elegant, sprung wood floor that's been killing it since 1908.
Tickets will be $20 in advance with a $35 deluxe ticket package that includes a corsage or boutonniere from Isla Home, early entrance, and a photo with the reigning prom kings and queens – the Cataldo band. Dress anywhere on a scale from 1-10, but we hope you dress to the nines.