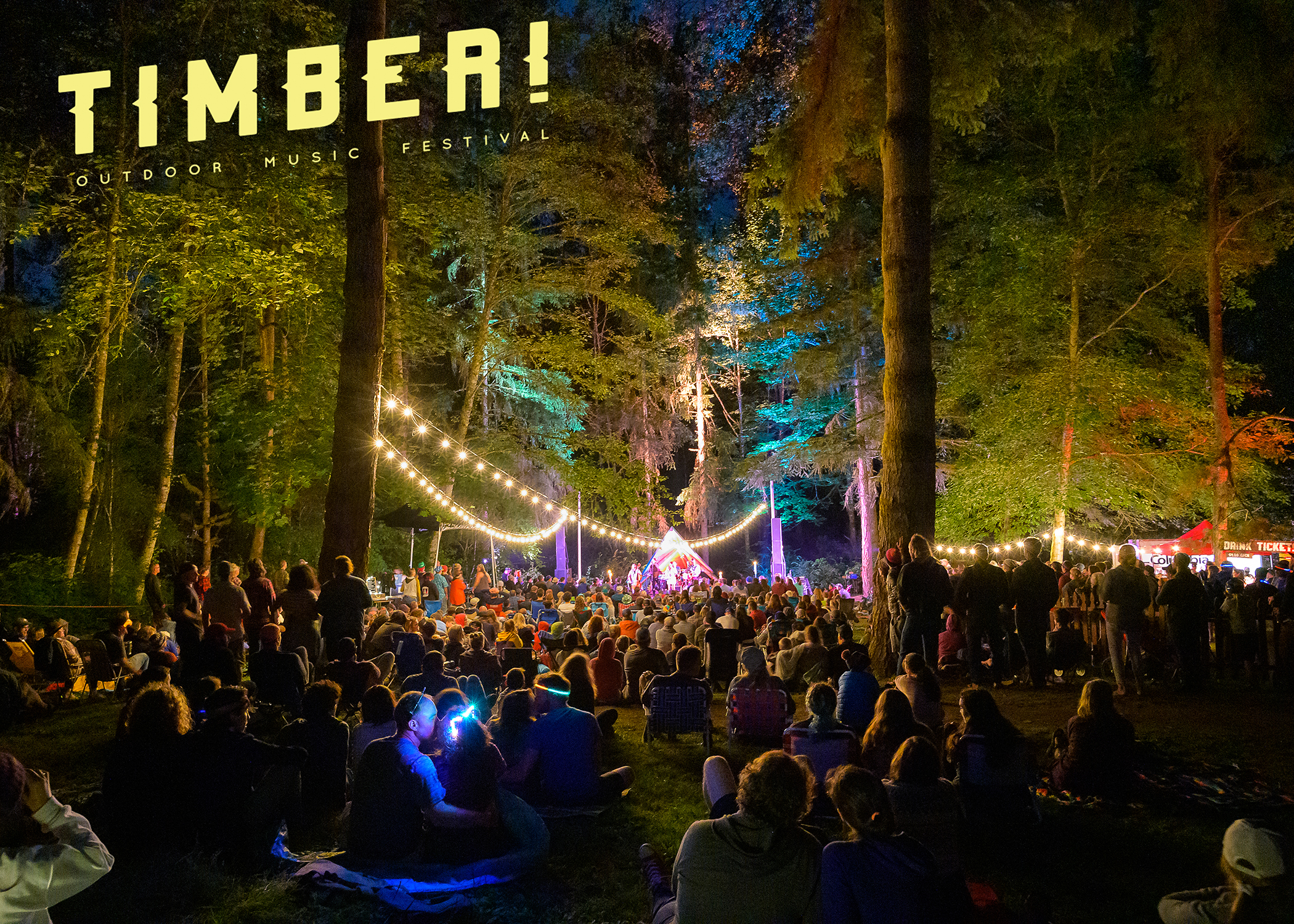 We can't wait to see you. Here's your quick guide to everything you need to know before you arrive at Timber!
 Getting There:
For your GPS pleasure, the address is 31020 NE 40th St. Carnation, WA 98014. But in case that fails, here are some actual directions from Seattle:
Take WA 520 East for 6 miles
Then take the WA 202/Redmond Way exit and stay right following signs for WA-202 E/Sammamish and continue onto WA-202 E for 7.7 miles
In 7.7 miles take a slight left onto NE Tolt Hill Rd and follow for 3.2 miles
Turn Left onto WA-203/Tolt Ave
Follow signs into the park, which will be on your left!
Parking:

There is a $20 parking fee. You can purchase your parking in advance by clicking here or have $20 cash ready upon arrival.
If you haven't paid for parking in advance, get yours in advance to save yourself time. Or bring $20 cash.
Once parked, make your way to the check-in table located further down the driveway past the parking lot.
Checking In:
Check-in and Ticketing opens at 2pm on Thursday, July 27th. If you've purchased camping and want first dibs on the location of your campsite, this is the earliest you can arrive. Please do not arrive sooner as backed up cars can cause traffic problems for the city of Carnation. And we love Carnation!
Check-in and Ticketing opens at 9am on Friday and Saturday.
Check-in and Ticketing closes at 9pm on Thursday, 10pm on Friday, and 9pm on Saturday.
Show your ID or pre-printed tickets to receive your festival wristbands and tent tags at the check-in booth. If you need help with your gear, we will have wheelbarrows and volunteers at the ready to help!
Policies:
Dogs: Just a reminder that Dogs are not allowed at Tolt-MacDonald Park during Timber! Outdoor Music Festival. Please visit www.rover.com to see dog sitting options within 10 minutes of the Festival.
Parental Guidance Suggested: While we love having children at Timber! (always free), we want to remind parents that we believe in an artist's right to self expression and will never ask artists performing on our stage to censor their lyrics. With that in mind, we highly recommend that you listen to one of our playlists prior to the festival so that you can choose which artists you may or may not want your children to see and hear. 
Also, please be keep a close eye on your children if you choose to visit the beach or be near the river. There is no lifeguard on duty and the river current can be dangerous. 
Alcohol: Due to WA State liquor laws, no outside beer or alcohol is allowed on the premises. However, we're proud to be serving some fine beer, wine and seltzer at incredible prices.
No Firearms: Timber! Outdoor Music Festival is a private event and as a private event, firearms are not permitted beyond our festival entrance.
Cannabis: While cannabis is legal in WA state it is illegal to consume cannabis in public. Cannabis is not allowed at the event.
River Safety: We encourage people to enjoy the river but please be aware that rivers are dangerous.  Floating the Tolt can be an amazing time, but please stay within the property of the park. We have no pull outs below the North border of the park and if you miss that pull out, you are on your own.
Please pay attention to the currents, stay safe and have a buddy. There is no lifeguard on duty.
Please visit our general information page to view all of the policies, FAQs and details you need to make sure you have the best weekend ever.
Adventures: Powered by REI
Timber! is about a lot more than just music. Be sure you check out our extensive list of outdoor adventures and activities. Some of these experiences require advanced registration so if you haven't made your plans yet, get on it!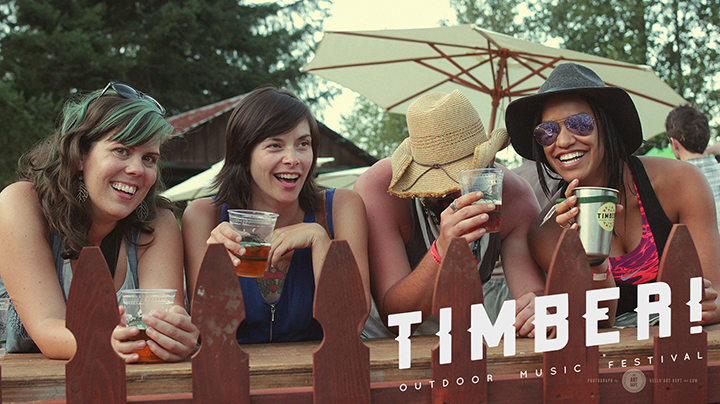 Bring Your Friends! 
This party is a lot more fun when you bring your friends. Weekend passes and single day tickets are still available. Share this link with your friends and let the good times roll once more.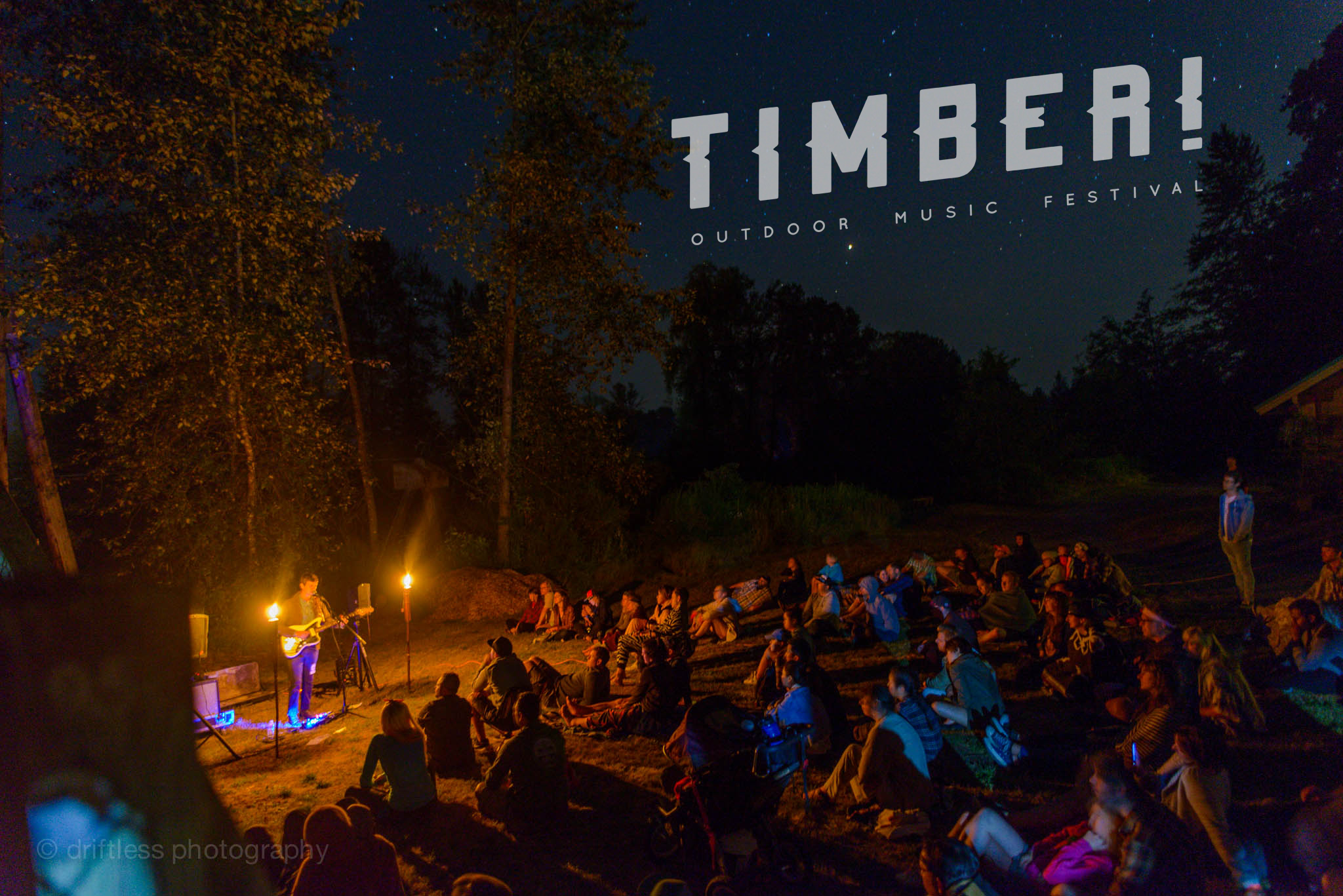 Secret Shows
If this is your first time to Timber! know that some of the most memorable moments take place off our stage, late at night or early in the morning in front of an intimate audience of music fans.
This year will be no different and there are two partners in particular that we are teaming up with for this year's secret shows.
Sonic Guild – Click here to register for their secret show
Sessions in Place –
On Friday and Saturday morning from 10am – 12:30 pm, 2 surprise bands from the festival will give an intimate performance for the first 100 attendees at Sessions in Place's "Hay Loft Sessions" (brought to you by Tito's) which will be filmed and later be released on Youtube. You'll need to subscribe to Sessions in Place on
Youtube
and
Instagram
to get a wristband for these sessions.
More details and registration here.

SHOP LOCAL
Artist Home is proud to have been bringing Timber! to Carnation, WA for 10 years now and are so grateful to our audience who have been amazing contributors and supporters of the many local businesses that are within a short walk of the park. While at Timber!, please consider visiting Carnation's local grocery stores, restaurants and shops and be sure to let them know that Timber! sent you.  Click Here for a list of amazing local businesses.
Thank you to our sponsors!