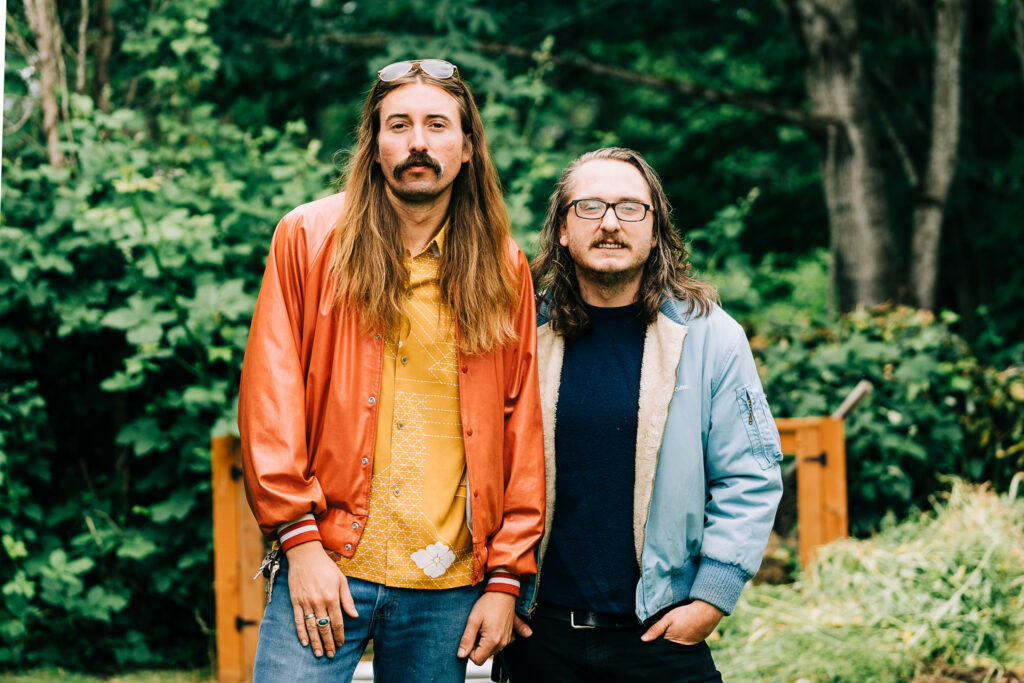 Singer/Guitarist Chris King and Bassist Malcolm Roberts, mainstays of The Gutterballs, want to (wait for it) Party with You.
News flash: The world's enduring an extra-tumultuous time at the moment. Given that unfortunate truth, there's no way of overstating the cathartic curative power that a great song can deliver. So if a single addresses these times head-on with bruised but unbowed romance, optimism, and an infectious hook, you can color us smitten—as well as very proud to premiere "Party with You," the newest single from Chris King and the Gutterballs.
King, a troubadour in the tradition of Gram Parsons and Marty Robbins, fronts the Seattle-based trio and pens most of their songs. Since the Gutterballs' inception nearly a decade ago, he's specialized in writing Americana-tinged rock and roll (self-described 'Garage Twang') that covers timeless emotional turf—stories of hard-luck cases and broken hearts—with memorable melodies and gutsy, relatable emotional brushstrokes. His protagonists may be weary from life's hard knocks, but they hold onto their dignity (and more often than not, their humor).
Given that singular songwriting voice, the unbridled joyfulness of "Party with You" feels all the more hard-earned and satisfying. Lyrically, King stares down a weariness that feels universal, and especially resonant in the middle of a pandemic ("Taking a walk through this dead end town/haven't seen a face in weeks"). But damned if his romantic's heart refuses to buckle under the weight of the world, as he revels in a blooming courtship and looks hopefully to the future.
King's lyrics—alternately vivid, wry, and starry-eyed— find the perfect delivery system in the buoyant, irresistible melody galloping throughout "Party with You." The end result sounds, for all the world, like a great early rock tune given extra roots-rock snap—Los Lobos and Buddy Holly dancing (as King sings in his pure and affecting twang of a voice) "under the pandemic moon."
"Party with You" drops today (February 4) on several major streaming services, all of which can be accessed here.