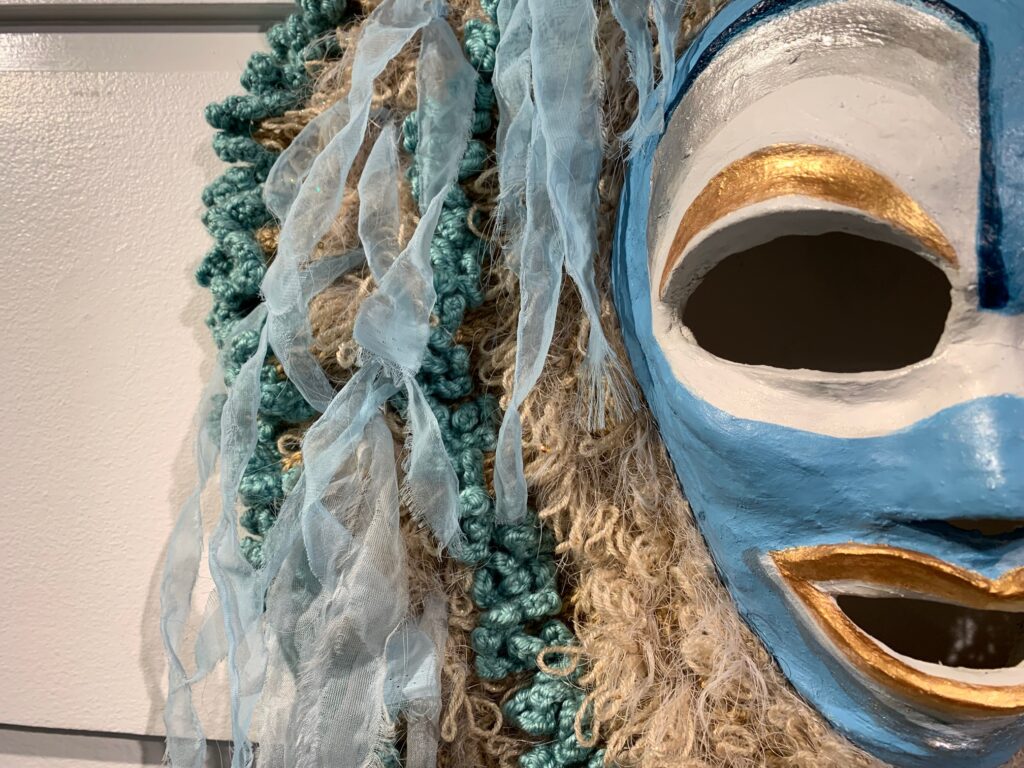 Two great live events (slightly) outside of our usual sphere of coverage are taking place in Seattle's Capitol Hill neighborhood later this week. Each involves Artist Home favorites, and we'd be remiss if we didn't give a shout-out to both.
We've covered The Spider Ferns, and the artwork of lead singer Kelly Fleek, in these virtual pages before. Warp, an exhibit showcasing art by Fleek and fellow artist Mark Mitchell, has been showcased at Seattle Central College's M. Rosetta Hunter Art Gallery since April 4, and it's a great display of Fleek's intricate, organic yet alien-beautiful fabric art. The exhibit's closing exhibition happens tomorrow May 12, and it'll be well worth catching. In addition to an acoustic solo set by Kelly, Alton Fleek (the other half of the Spider Ferns) joins his bandmate/spouse for a set of songs by the Ferns' earlier incarnation, Mardou Fox.
The latter tracks—stark, darkly beautiful, acoustic-based and imbued with more than a pinch of psychedelic folk—stand in sharp contrast to the Spider Ferns' sleekly epic electronic dance sound. Imagine The Sundays or Mazzy Star interpreting a handful of lost Nick Drake tracks, and you're about there. It's a shame the Mardou Fox demos haven't been released into the world proper. And yes, that is a hint.
Warp's Closing Reception happens from 5 to 8PM, March 12, at the M. Rosetta Hunter Art Gallery. Warp's art pieces will continue to exhibit at the Gallery through May 26th.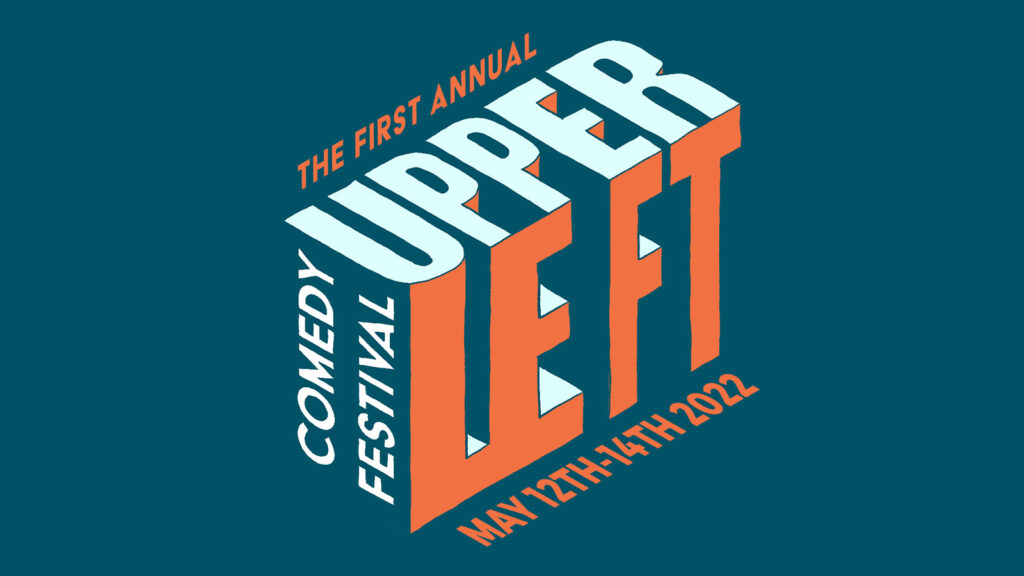 Elsewhere on The Hill that night, The First Annual Upper Left Comedy Festival begins. Local filmmaker/Fest co-producer CB Shamah's roots in the regional music scene run deep as a former co-owner of Columbia City Theater, and as co-director (with Dan Thornton) of Welcome to Doe Bay, a documentary chronicling Artist Home's flagship festival, Doe Bay Fest. Seattle-based filmmaker Sarah Crowe, co-producer, and local comics/Upper Left Co-producers Isaac Novak, Alyssa Yeoman, and Erin Ingle comprise the remainder of Upper Left's creative and administrative team.
The festival boasts a stellar lineup of almost four-dozen acts, performing on two stages at the Northwest Film Forum, as well as at the nearby Club Comedy Seattle. The PNW's fertile standup scene will be well-represented by local talents: In addition to sets by Novak, Yeoman, and Ingle, participants include Last Comic Standing finalist and Weird and Awesome mastermind Emmett Montgomery, Derek Sheen, Portland's Julia Corral, and Tacoma comedian Jaci Terjeson. 
Some great national comic names will likewise hit the stages. Fans of The Tim and Eric Awesome Show, Great Job and Bob's Burgers will (wait for it…) relish an appearance by veteran comic Ron Lynch, who's done memorable voice work for both shows as well as a slew of high-profile national standup gigs. Other national comedians appearing during Upper Left include LA-based David Gborie, a fixture on Comedy Central as well as a host of the All Fantasy Everything Podcast; and 35-year comic vet/podcast sensation Jackie Kashian.
The Upper Left Comedy Festival runs May 12 through the 14th. Tickets for single sets, as well as festival passes, are available here.