Peter Michel has leveled up his game as a musician, and Artist Home is proud to be premiering audiovisual evidence of that, in the form of "Flèche," the first video from Michel's current project, Éclo.
Michel's name should be familiar to PNW music fans as the leader of the dream-pop outfit, Hibou. Over the course of three records on indie label Barsuk Records, Michel refined Hibou's sound, a blend of swoony indie pop and new wave that gained the band a fan base throughout the Americas and Europe.
That atmospheric, ethereal sound took especially strong hold in France, where a fateful gig in Paris spurred the then-Seattle-based Michel's wanderlust. During the cosmic disruption caused by the early stages of the COVID-19 Pandemic, he began writing poetry in French, and then—when the time was right—he relocated to Paris.
Once he'd become adjusted to his new home, Michel solidified connections with several Parisian musicians (including veterans of the Conservatoire de Paris). Michel drew from that talent pool to create Éclo's self-titled debut.
And what a debut it is. Michel's always excelled at crafting strong pop songs, but that ear for pop craftsmanship really shines over the course of Éclo's ten tracks. Hibou's polished, shimmering retro sound has given way to a more organic, timeless approach. Subtly lovely string arrangements filigree songs largely built around an acoustic guitar framework, and Michel's intimate but expansive production brings out the richness in his hushed, ethereal vocals.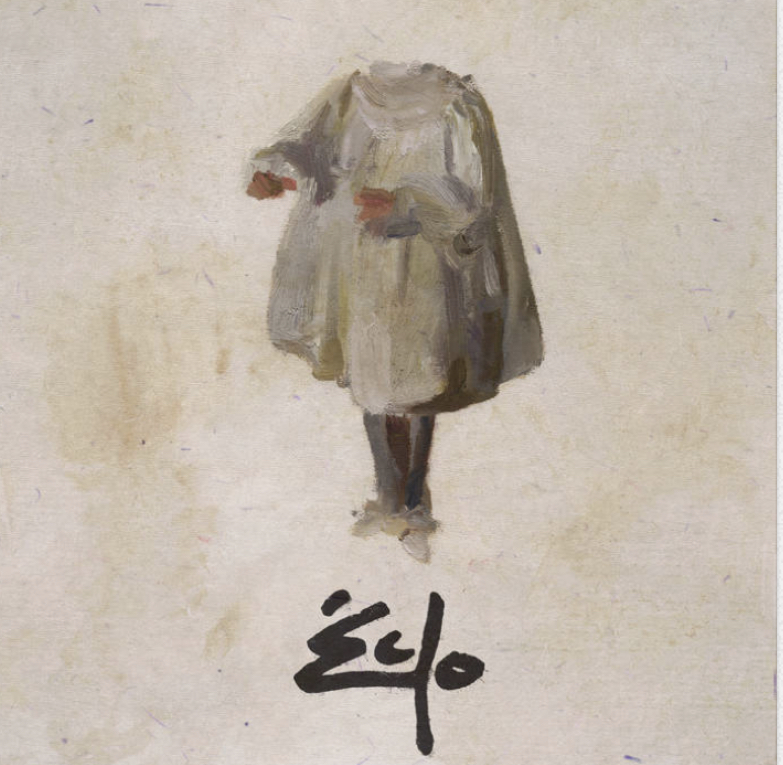 "Fléche" stands as a highlight of Éclo's debut, with a lone, quietly-encircling acoustic guitar melody that elegantly but inexorably winds its way into your head. Michel's unearthly near-whisper may be delivering hard truths about the struggle to maintain a sense of self (the last line translates roughly to, "And the fable you held became sound, letting all that's left of your light waver"). But like many of the best pop songs, "Flèche" radiates redemptive beauty, even in the darkest of emotional places. And the pastoral, lovely PNW forest captured in the video makes for exquisite visual accompaniment. Prepare to be enchanted.
Éclo is out now, and can be purchased here.