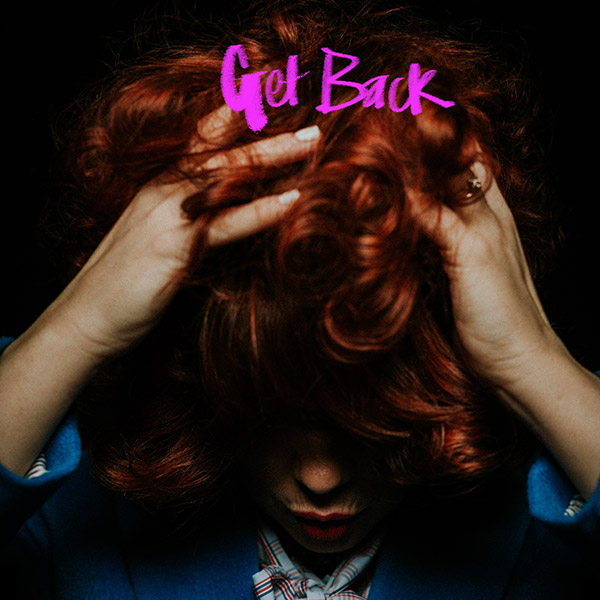 Seattle-based Singer Annie J has amassed a dizzying number of credits as a singer over the years, and it's easy to hear why. She's deployed her impressive, incredibly nimble voice on a ton of collaborations spanning NOLA-style blasts of jazz (45th Street Brass), electro-pop (Odesza), and some of rock's most iconic songs (lushly backed by The Seattle Rock Orchestra). Now she's taking a long overdue step into the solo spotlight with her debut EP, Get Back, and Artist Home is delighted to be premiering it here, today.
Not that she's forsaken collaborating outright. In addition to musical co-conspirator/spouse Nick Foster (an accomplished band leader in his own right), Annie's joined on her solo debut by drummer Emily Westman, who's logged in time behind the kit with Lemolo and Sisters; guitarist Scott Paul Johnson; Fruit Bats bassist David Dawda; and Westman's former Sisters bandmate, keyboardist Andrew Vait. Some of Annie's collaborators with the Seattle Rock Orchestra lend instrumental fullness to the songs here, while Foster, Johnson, and roots-soul singer Stephanie Anne Johnson of the Hidogs lend writing assists.
In the end, though, Annie's put her own stamp at the forefront of these six tracks, and the broad variety of styles she's embraced serve her (as well as the songs) well. "Light My Own Fire," the EP's opener, starts out with a warm guitar and piano groove that's seemingly sauntered in from some lost Al Green record, until Vait's twinkling synths bring in strains of 80's R&B. Annie's voice holds it all affectingly together.
"Change" finds her singing at its easy-grooving best, fronting a bouncy soul melody that shifts into a pensive, hooky chorus: Her stellar turns belting out Michael Jackson gems with the Seattle Rock Orchestra show themselves in the best possible way here. "Slow it Back" and "Socks" continue the retro vibe, with sporty horns punctuating Vait's rubbery synths on the former and Johnson's tasty soul guitar gliding along the latter. Vait's also responsible for much of Get Back's succulent, wonderfully glossy production, which reaches its apex on "Jude," an ethereal stunner of a number with Annie performing some luminous layered self-harmonizing.
Annie's vocals have been (rightly) lauded for their firepower, but one of the great strengths of her work on Get Back is its nuance. Years of practice, and a sharp intuitive focus, insure that there's literally not a wasted note, nary a second of showoffery. At the risk of invoking a cringeworthy cliché, the woman can sing damn near anything.
Nowhere is that more apparent than on the closing track, "Jean." In contrast to the previous five rich, dancefloor-ready pop cuts, it's a spare, piano-based folk ballad about Annie's grandmother. Rife with evocative lyrical imagery and a sense of fondly-held memory, it's the kind of song that a lesser singer could steamroll. But Annie J wrings every drop of emotion out of it by deploying that voice with a master's control, going from bell-clear innocence to soaring vocal crescendoes over the course of less than four minutes. It's all in the service of telling the story, of course. But like the rest of Get Back, there's no mistaking who's front and center.