Not everything spawned from social media sucks. Case in point: The Music Scene, Cartoonist/Musician Spencer Glenn's comics series premiering here at Artist Home. It's a knowing, good-natured, and very funny look at the denizens of the local music community—and it all started on the socials.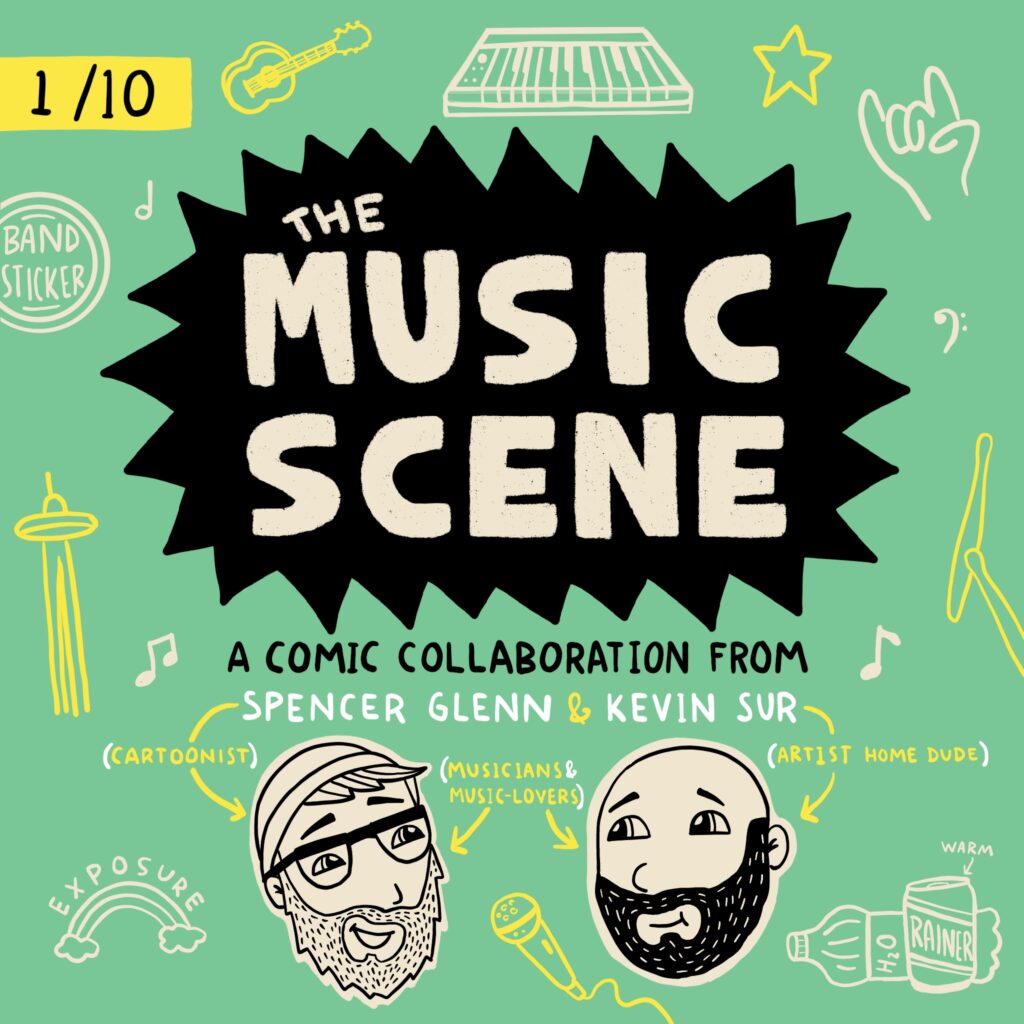 Artist Home co-founder Kevin Sur planted the seeds of the comics via a Facebook post. "Kevin and I are friends," Spencer says, "and his social media posts always get good discussions. But one of those posts took on a life of its own."
In that post, Kevin asked one question: If there was ever a TV series based on the music community, what characters would be a must? The post spurred dozens of responses. "It was one of those typical Kevin posts that just snowballed," Spencer says.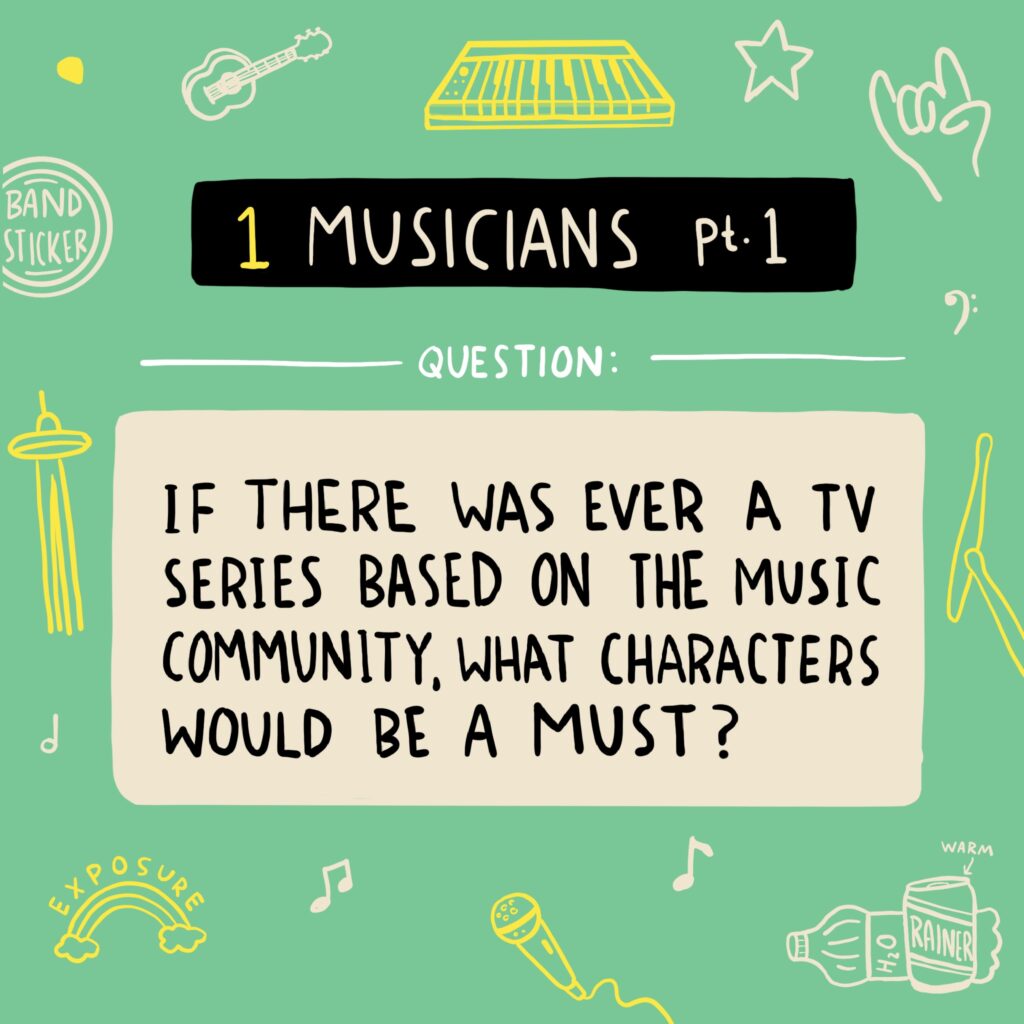 As the replies increased, Spencer approached Kevin about creating a series of comics based on the characters. "I'd always wanted to draw music-related comics," Spencer says, "and this was a nice way to do that." The majority of the strips draw from Kevin's responses, as well as some of Spencer's own ideas. Some of the characters also came from other respondents to that original Facebook post. "A few of them were inspired by other replies besides Kevin's and mine, and once those post, they'll be credited of course."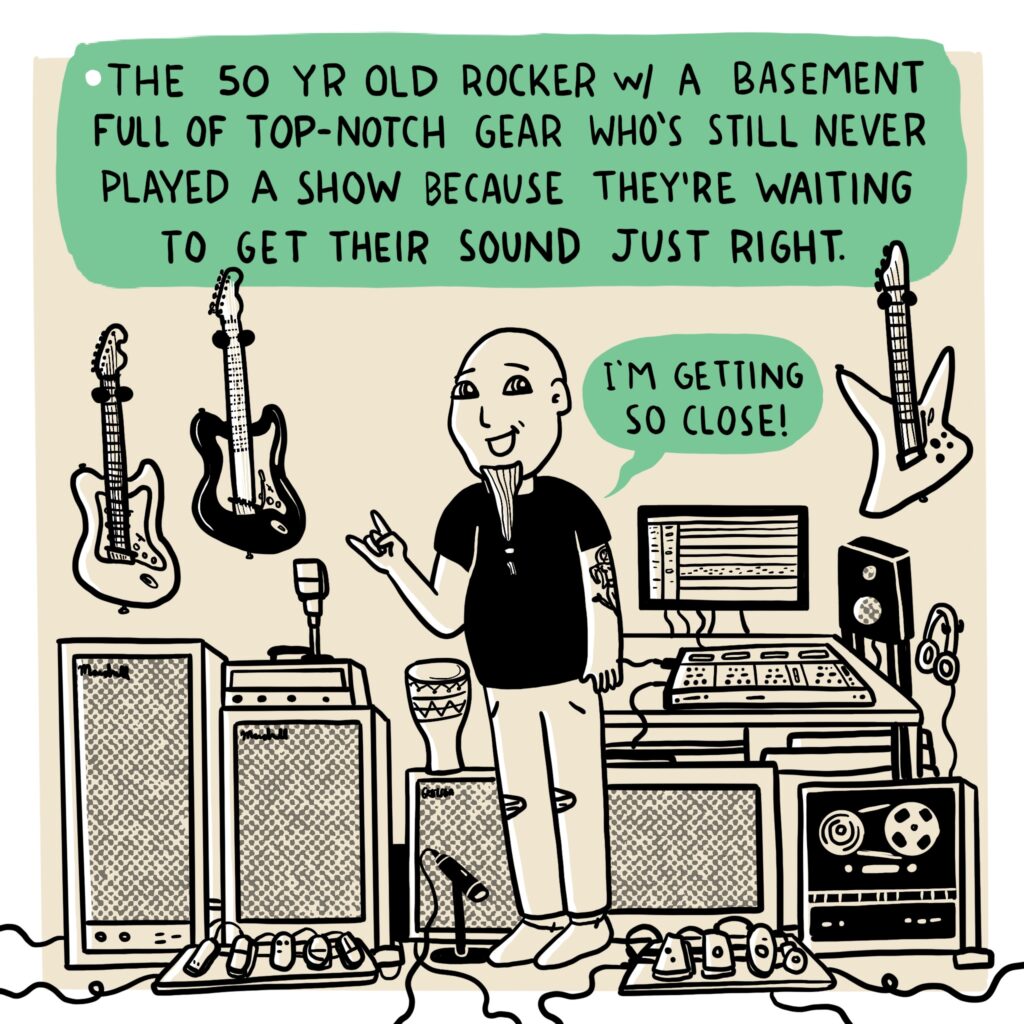 Spencer's interest in depicting a gallery of music scene characters came from his passion for music, as well as his love of art. Prior to returning to school he essentially worked full time as a musician prior to returning to school for graphic design. Playing and songwriting, however, remain passions for him. "Music has purposefully taken a back seat for now, but it's part of who I am, so I'm sure it will come back strong at some point soon."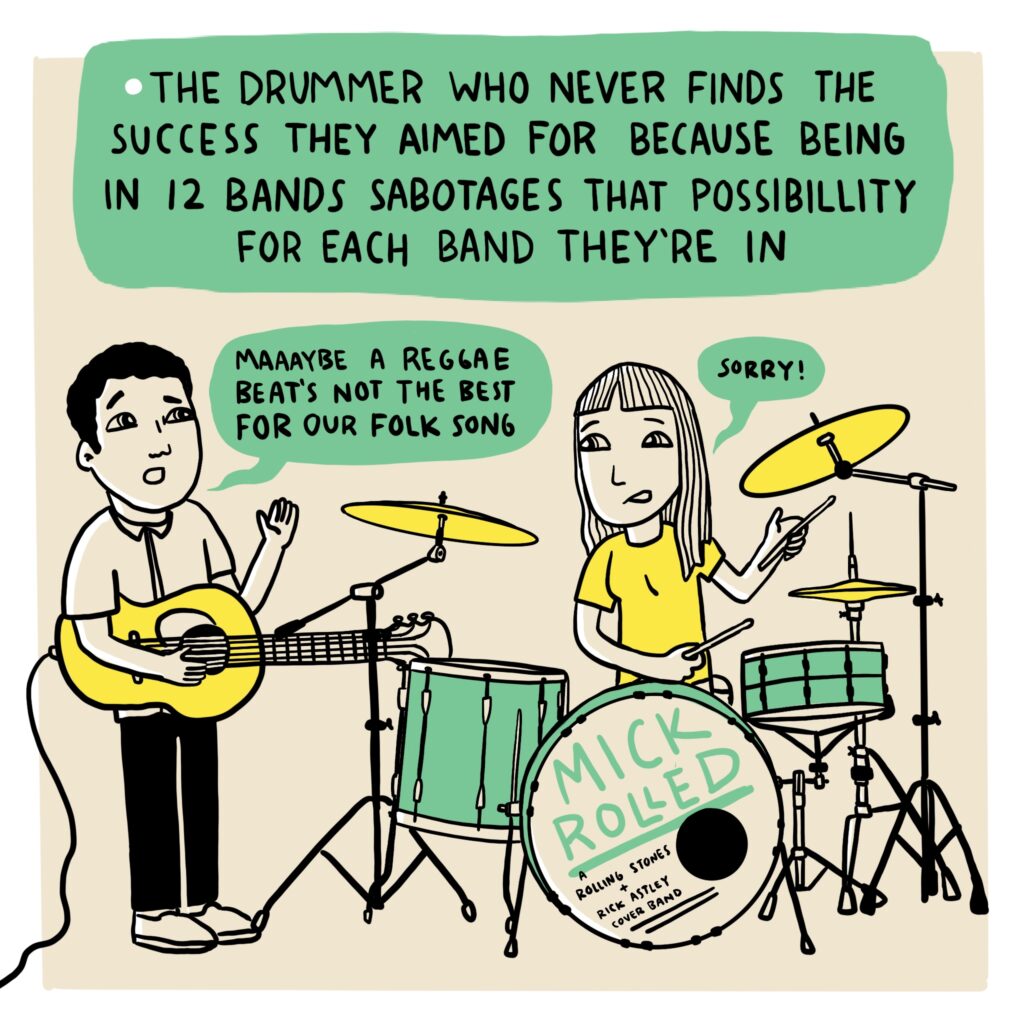 Despite having drawn since childhood and putting his graphic design studies to use for running shoe manufacturers, Brooks Running, he only began posting his own comics to his Instagram page a little over a year ago. "Most of the comics are basically slice-of-life cartoons about my wife and I, drawn from everyday life," he says.
Like those slice-of-life Instagram posts, The Music Scene manages to be funny without getting mean-spirited, and that's by design. "That [outlook] is 100% my aesthetic," he notes. "Sometimes, in my Instagram strips, I get a little political, but over all I'm more interested in making people laugh and smile." Spencer's style mirrors several of his influences: His illustrations hint at the playfulness of Calvin and Hobbes, while he cites the humor and rhyming patterns of Shel Silverstein and Dr. Seuss as equally strong inspirations. "For a while, I wanted to be a children's book author, and since I have experience writing songs and rhyming lyrics, it's a great fit." To that end, he hopes to begin work on a children's book soon.
For now, though, Spencer's happy to have shared the creation of The Music Scene with other like-minded creatives. "It's the first time I've really ever done a collaboration, and it's been so nice to work with other people who are also funny," he says. "It's a lot easier than having to do it all by myself."
He also thinks of The Music Scene as a reflection of the community spirit that came out in that Facebook post. "It really was everybody pitching in and feeding off of each other," he says. "Even though it was just a handful of people who helped write it, it really feels like the whole music community made this project."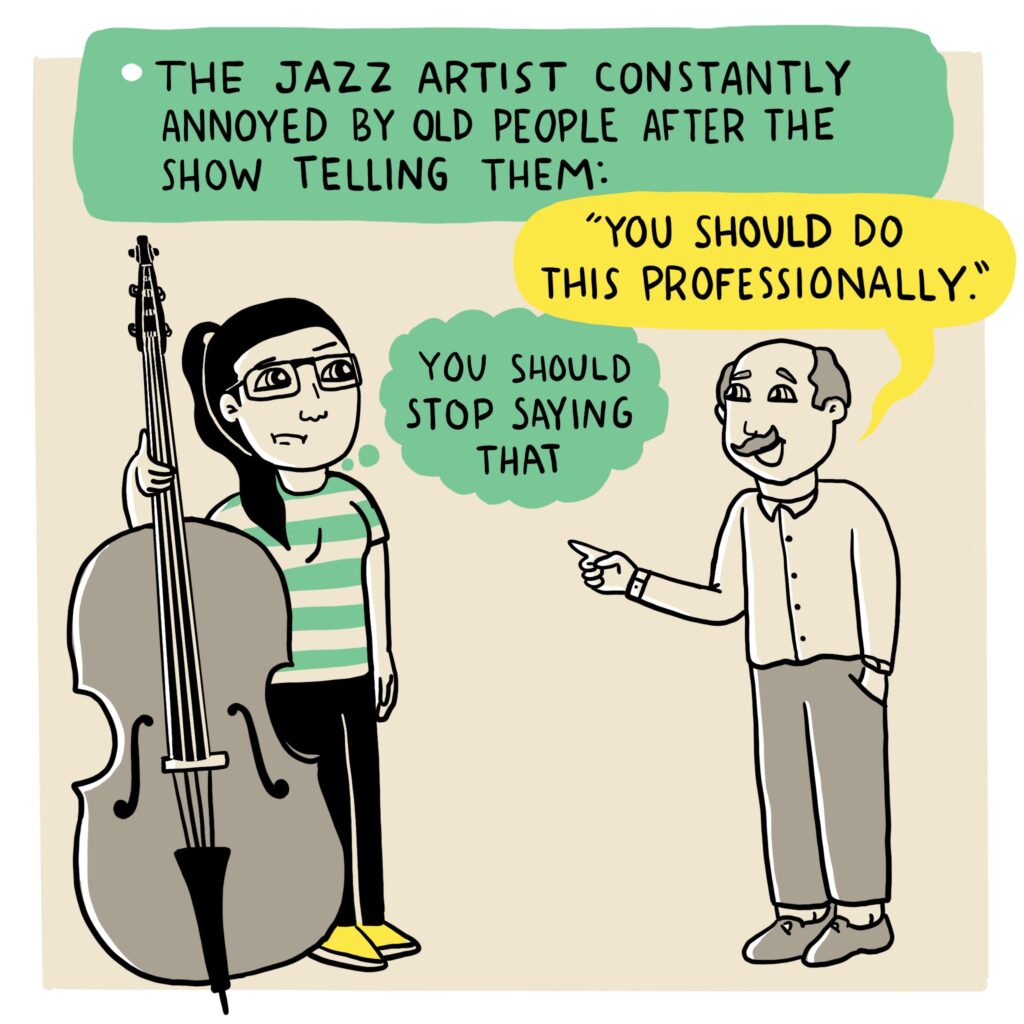 The Music Scene will be a weekly series featured on Artist Home's Facebook and Instagram pages.
You can find Spencer's non-music cartoons on his Instagram account, as well as his new Facebook page. You can also catch up with his music on Bandcamp, solo and with his band.