Tacoma-based electronic-dance duo Mirrorgloss is poised for a big 2020. With new music in the works and a burgeoning buzz about them, the singers-producers will bring their flash and bombast to Northwest stages near and far in the new decade. To whit, the group – comprised of Najamoniq Todd and Del Brown – has a new single dropping today that we're proud to premiere here at Artist home, "Small Love," and its B-side, "Fantasy." And in signature Mirrorgloss fashion, "Small Love" inspires, allures and speaks truth to the flimsy attempts so many out there offer their fellow humans in terms of affection and understanding. Small love, says Mirrorgloss, is no kind of love at all. We caught up with the powerful two-piece to talk about their ideas of love, the new single and what's in store for the future.
What does the idea of love mean for each of you?
Najamoniq: Love is selfless. Love is thoughtful. Love is respectful and love is trust. Love is one of the most beautiful, brave and devastating things in life and it exists in so many different ways.
Del: The ability to have integrity and respect for something outside of yourself.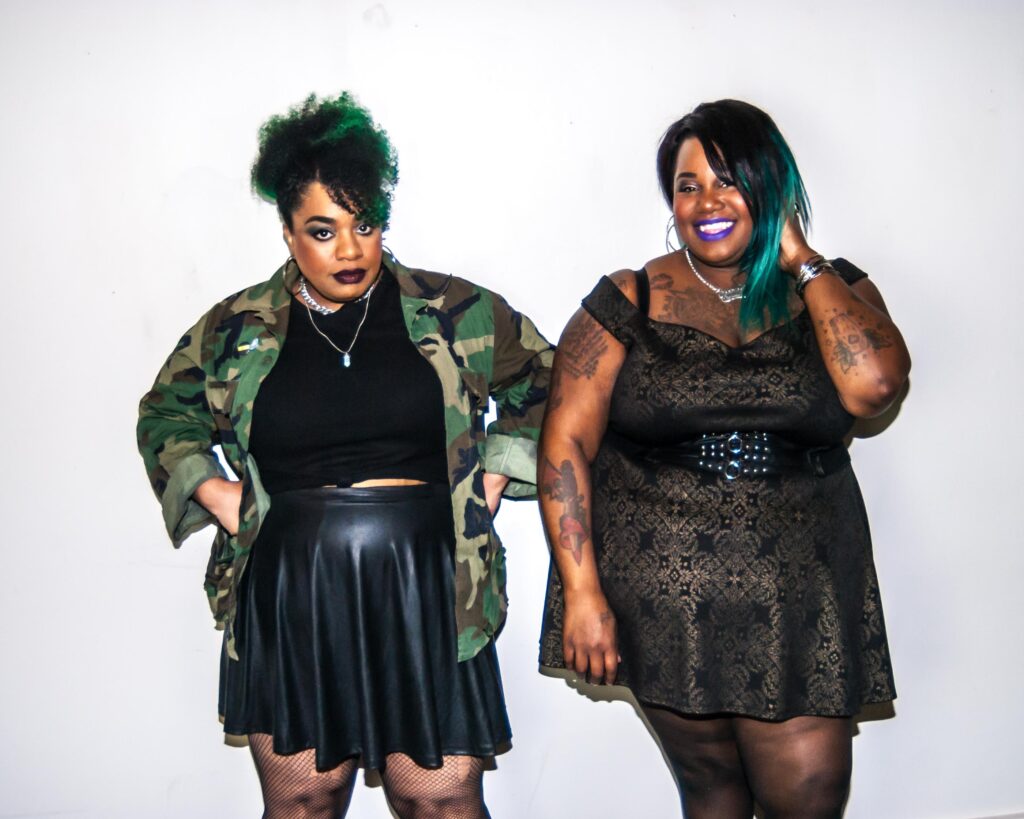 By contrast, what does the idea of "small love" mean to each of you?
Najamoniq: The kind of love that is self-serving and one-sided solely. It is a love that is conditional, one that lacks vision or bravery and one that lacks truth and respect. And ain't nobody got time for that!
Del: Petty and superficial. Not giving wholeheartedly. In a word: selfish.
Was there a moment or a series of moments when you realized Mirrorgloss had to write, record and release the song, "Small Love?"
Najamoniq: The song had actually been in the works for quite some time. Our friend and the producer of "Small Love," Erik Blood, came up with this beautiful sound and I sat and listened with Del. This past year had a lot of growth and heartbreak and neither of us crumbled under it. Instead we rose and continued to realize not only but what we wanted and what we dreamed about when it comes to love and that, most of all, we deserved it! The words "small love" came to mind and the song really just flowed after that. The phrase, "When you come my way there's no turning back," was such a powerful statement for me. For so long, I had existed in this idea of only expecting small love because that's what was offered. But by changing what I would allow to be in my space, I changed the way I thought about my path to and through love.
Del: Lyrically, for me personally, it was a way of expressing myself after a breakup. That breakup was no fun at all and I knew I needed to let it go and this was the perfect vehicle to help me through the healing process. Najah is so kindred that no matter what she's going through, lyrically, she somehow always has the ability to mirror me and vice versa.
You've talked about the evolutions in your music as Mirrorgloss has grown over the years, including some changes that are still to come. What are your hopes for the future of the band's sound?
Najamoniq: Both Del and I came up in alternative music scenes. Del came up as Punk and Goth and I came up all things Metal. Our love for a variety of music is also what birthed our friendship and I think as two African-American plus-size women, it's easy for people to put its in a box musically. But Mirrorgloss wants to pay homage and really find a way to give a voice to our diverse music roots.
Del: I hope that we becoming more complex, more fearless, that we defy and constantly play with genre. I hope that we always find ways to incorporate the diversity of our influences in our sound.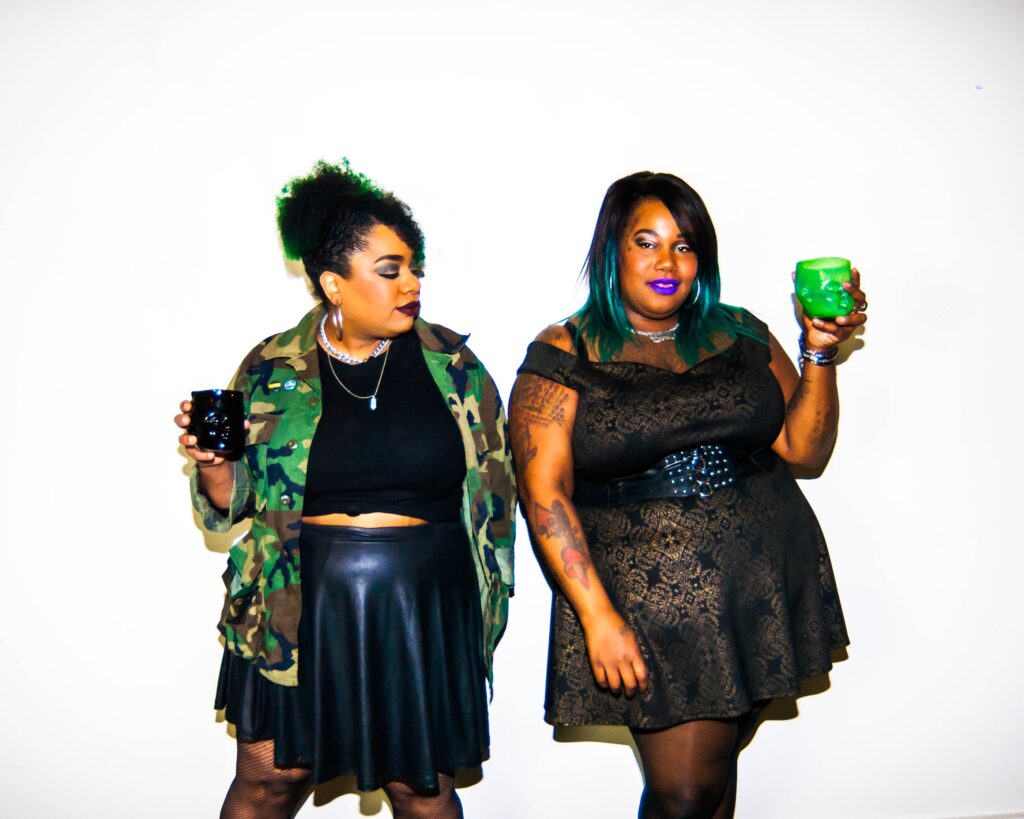 It's hard to talk about why a band is good, specifically. Sometimes talking about it can kill it. But can you talk about those early, or even more recent, occasions where you knew that your creative chemistry really worked?
Najamoniq: Oh man! Del and I are cosmic on every level. The universe destined not only our friendship but our creative path together. I can only say that writing and creating with this woman is as natural as breathing. We are truly lucky and know there is magic in our duality and we just don't question it. We just trust and utilize it. Our creative chemistry has worked from the moment we met.
Del: Najah and I have a creative bond that feels eerily effortless at times and it completely blows my mind like something I have never experienced.
What's next for Mirrorgloss?
Najamoniq: Mirrorgloss is making new music with some very exciting producers and we will be releasing new songs every two months. We have been hard at work in the studio stacking amazing tracks and we are so excited to share them with everyone. We are also looking for the step to the next level and building a team to help us get there. We have so much more we want to do and will be hard at work not only in the music studio but also working on our stage show and there will be some live music performance videos coming in the next few months.
Del: One word: More.