Yeah, the Rock and Roll Hall of Fame's proven to be about as relevant an arbiter of, y'know, actual merit as the Oscars. And no, that's not a compliment. But I still got the feels when Cheap Trick were selected as 2016 inductees on April 8.
When Cheap Trick was born in the mid-1970s, the Billboard charts were mostly dominated by arena-rock bloat and middle-of-the-road blandness. Excess, in short, had overrun the rock and roll party. Four guys from the small Illinois town of Rockford who stuck out like sore toes somehow managed to crash the works. They played direct, tight rock songs that added hard-rock teeth and goofy unpretentiousness to the power pop template the Beatles laid out.
There certainly wasn't a more visually incongruous band occupying major label space at the time. Lead singer Robin Zander and bassist Tom Petersson cut rock-star handsome figures, but they played happily alongside white-shirt and tie-clad drummer Bun E. Carlos (described by The Rolling Stone Record Guide as resembling "an overweight war criminal on the lam") and Rick Nielsen, the band's lanky class-clown guitarist and principal songwriter. Nielsen fired off riffs from beneath a seemingly surgically-attached baseball cap and nerdy Eisenhower sweaters, often with a shrug and a cartoony smile.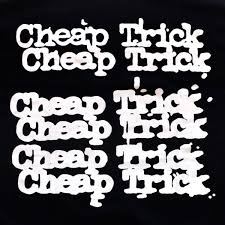 Rouged old farts like KISS put themselves on pedestals and looked down condescendingly at fans. Cheap Trick jabbed at that pretense, and invited everyone else to join in (not for nothing does the classic "Surrender" end with the refrain, "We're all all right!"). That sense of playfully sticking pins into the balloon of empty pomposity also infused the DIY spirit of the punk rock explosion that ran parallel to, and the new wave that took hold a few years after, Cheap Trick's inception.
"We only steal from the best," Rick Nielsen once quipped. It was an open and humble acknowledgment of his debt to The Beatles and the rest of the British Invasion. But by mixing those influences with snarky wit and oft-metallic crunch, Cheap Trick influenced a metric crap-ton of bands who followed. Their style left inexorable fingerprints all over '90s alternative rock: Kurt Cobain once famously said, "I'm the first to admit we're the nineties version of Cheap Trick." Smashing Pumpkins' Billy Corgan openly worshiped the band, and Weezer's combination of nerdiness, catchy melodies, and loud guitars owes much of its DNA to Cheap Trick. If you or anyone else calls your band power pop, it's a total acknowledgment of that legacy.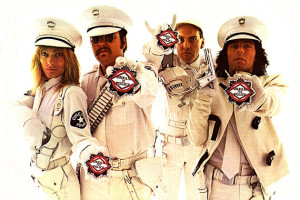 Cheap Trick continues to record new material between frequent live gigs. Bang, Zoom, Crazy…Hello, their most recent long-player, dropped—appropriately enough—on April Fools' Day, and despite being the first Cheap Trick record without the awesome Bun E. Carlos (gone, hopefully not forever, due to inter-band disputes), it's way better than it has a right to be. But it's even better once you've appreciated the best the band's had to offer throughout the last four-plus (!) decades. In lieu of inflating this gushy rock and roll love letter even more absurdly, please find your Cheap Trick User's Guide below.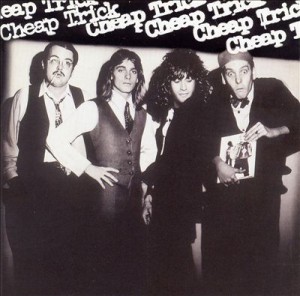 Cheap Trick (1977): Overlooked fact: Cheap Trick, pardon the vernacular, has often been punk as fuck. The evidence of this resides most prominently on their self-titled 1977 debut. The record barely made a ripple on the charts at the time, but in hindsight it's a miracle it found a home at  a major label (Epic Records) at all. Great pop songs ("Oh Candy," the ethereal "Mandocello") share space with tracks about a schoolyard pervert ("Daddy Should Have Stayed in High School"), an especially cruel gigolo ("He's a Whore"), and a serial killer ("The Ballad of TV Violence"). The latter may be the most corrosive and terrifying track Cheap Trick ever recorded, a feral, sleazy stomp of a song that ends with Zander's already creepy singing spiraling into a volley of unhinged screams that'd make Henry Rollins wet his pants in terror. Here is born that bastard son of punk and metal that is grunge.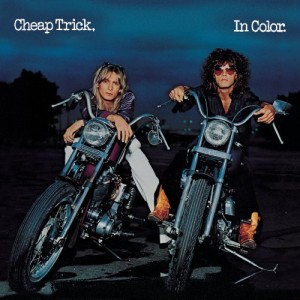 In Color (1977), Heaven Tonight (1978): Cheap Trick took a more radio-ready approach to their next two records without forfeiting their impish humor or hard-rock ferocity. In Color is a glossy Camaro of a record, blessed with a bushel of great anthemic rock songs like "Big Eyes" and "Clock Strikes Ten". The only misstep, ironically, is the band's first released version of "I Want You to Want Me," which is swaddled with an arrangement so wimpy, Justin Bieber could beat it up and steal its lunch money.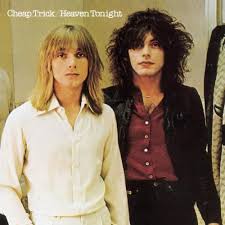 Heaven Tonight syncs the gloss of In Color with the subversion of the first record, brilliantly. The immortal "Surrender" opens the album with a bang, and "High Roller" and "Stiff Competition" kick up dust in their own right. Two tracks in particular presage an awful lot of '90s alternative rock: The snarling "Auf Wiedersehen" could pass for a lost Nirvana track, and the alternately spooky and headily sensual title track is a masterpiece of bad-trip psychedelia. No wonder Joey Ramone ranked it as one of his all-time favorite records.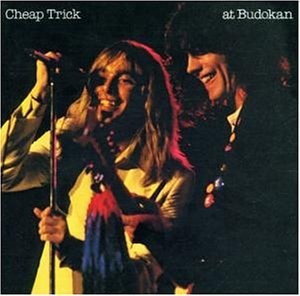 At Budokan (1979): One of the greatest live records of all time, and Cheap Trick's first bona fide hit, was originally an import released to capitalize on the band's surprise popularity in Japan. The band's reworking of their Japanese chart hit, "I Want You to Want Me," turbocharged the candy-assed original with chugging power-pop muscle and landed Cheap Trick at the top of the US pop charts for the first time. At Budokan is everything that's great about Cheap Trick, condensed into one ten-song package.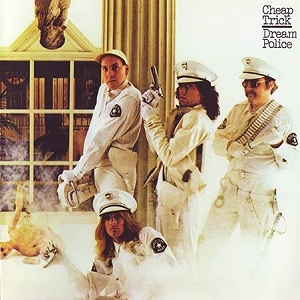 Dream Police (1979): After the stripped-down power pop perfection of At Budokan, the band followed up with their most sonically ornate long-player. It's not a breakthrough, just a terrific consolidation of their strengths up to that point. The irresistible, neurotic title track and "Voices" (arguably Cheap Trick's most haunting and breathtaking ballad) both hit the top 40, but the album sports plenty of other highlights.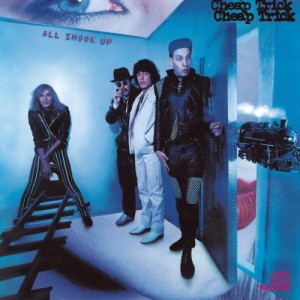 All Shook Up (1980): The general critical consensus is that All Shook Up is crap, the beginning of an extended slump that remained unbroken until 1988's power ballad, "The Flame," hit number one. Screw that noise. The first half includes some of the band's best pop songs: "Stop This Game" is the best hard-rock James Bond theme that never was, "Just Got Back" uses 24 tracks of drumming to back an exhilarating glam-rock riff, and Zander's peerless singing channels Paul McCartney and John Lennon on "World's Greatest Lover." The record's tail end is all over the place, and their overall weirdest batch of songs this side of their debut. It includes one of my favorite Cheap Trick songs, "Go for The Throat (Use Your Own Imagination)" which boasts malevolent Nielsen axework, a hellish Morse Code of piano accompaniment, and Carlos' finest Keith Moon-inspired drumming. George Martin (yes, that late great George Martin) produces with everything-including-the-kitchen-sink creativity.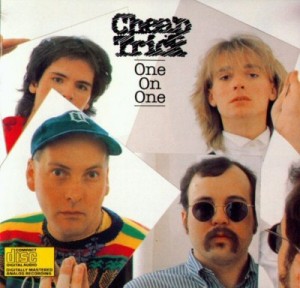 One on One (1982): Cheap Trick's most flagrantly new-wave record includes the truly off-its-rocker "I Want Be Man" (a pretty spot-on evocation of The Who being violently assimilated by Borgs), another great Beatles-influenced ballad ("If You Want My Love"), and "She's Tight," a fab rejiggering of Eddie Cochran's "Summertime Blues."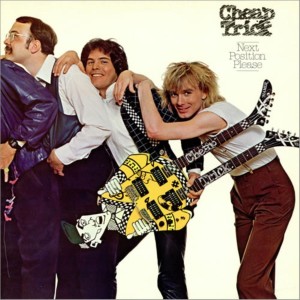 Next Position Please (1983): Released at a low point chartwise, this remains one of the band's overlooked gems. Todd Rundgren (no slouch in the power-pop department himself) produced it, and it's as warm as One on One is clattery and jumpy. "I Can't Take It" marks one of Zander's best songwriting efforts, and the free-wheeling looseness of the record hits a peak with the goofing around and multiple false endings of "Invaders of the Heart."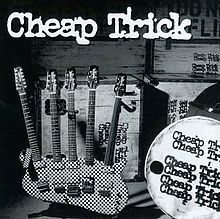 Cheap Trick (1997): After taking it on the chin for most of the '80s, Cheap Trick earned cherished elder-statesman status from Generation X. One of the most welcome side effects of that idolatry was the completion of one of their best albums. Indie-punk stalwart Steve Albini, who worked on Nirvana's In Utero and covered "He's a Whore" with his band Big Black, recorded this, and there's an immediacy to it that suits the band wonderfully. "Baby No More" flat-out shreds, and "You Let a Lotta People Down" is a brilliantly withering kiss-off worthy of John Lennon. Most affecting are "Shelter" and "It All Comes Back to You," two ballads so vulnerable and rife with hard-won maturity, they ache.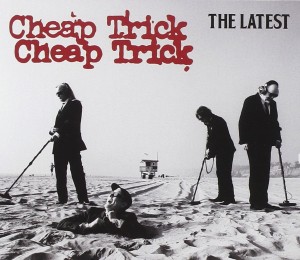 The Latest (2009): If you doubt that this self-confessed group of old guys can still be punk as fuck, look no further than "Sick Man of Europe," track #4 on The Latest. It's a little over two minutes long, and it blasts like AC/DC's Brian Johnson fronting The Hives. Cheap Trick continues to age gracefully: "Closer (The Ballad of Burt and Linda)" is one luminous bit of healing psychedelia, and the epic "Everybody Knows" finds their Beatles influences in full flower.