We're thrilled announce the lineup for our SEVENTH Artist Home New Year's Eve Celebration! For the past six years, we've invited our most talented friends to perform their favorite cover songs on New Year's Eve.
This year we're returning to the Neptune Theater for the second year in a row.
Our incredible house band will back singers from your favorite local bands as they bang out the hits in an evening of pure raucous joy. Come out, sing a long, and ring in the new year with us!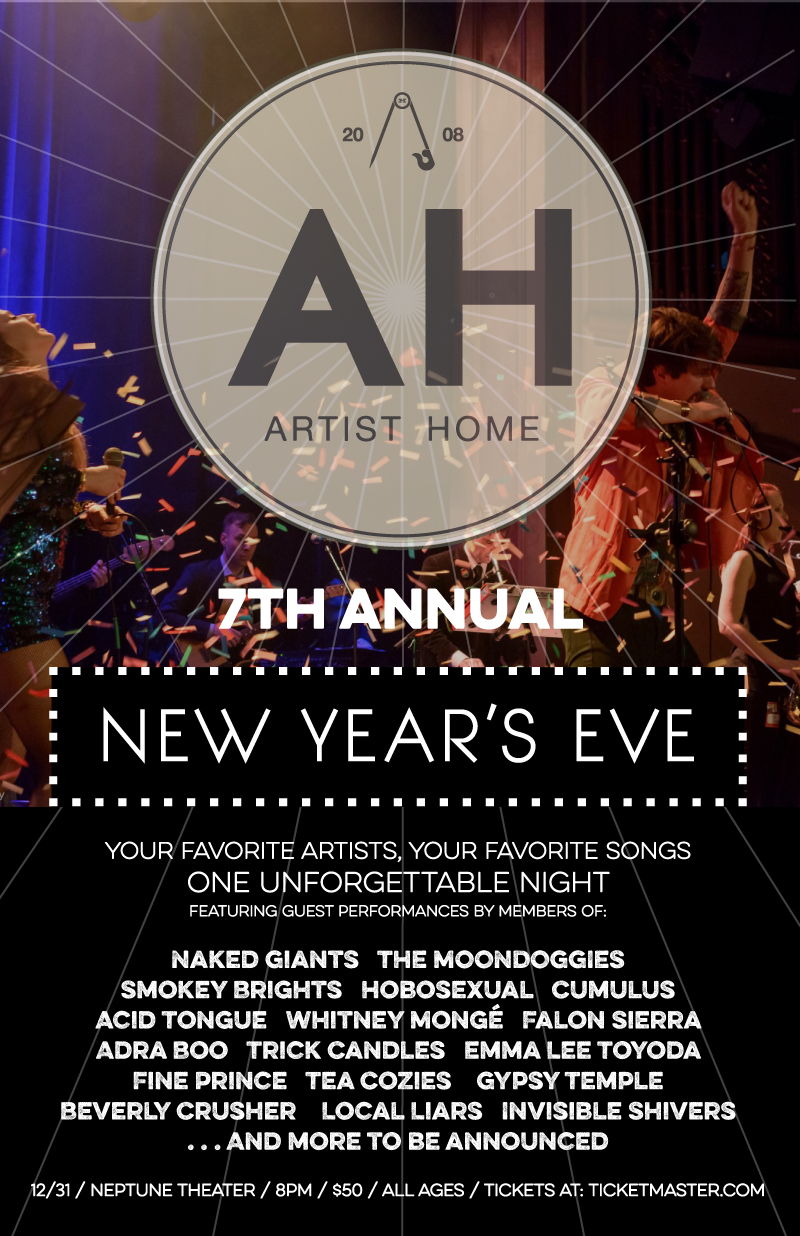 Performers include members of:
Naked Giants

The Moondoggies
Smokey Brights
Hobosexual
Cumulus
Acid Tongue
Whitney Mongé
Falon Sierra
Adra Boo
Trick Candles
Emma Lee Toyoda
Fine Prince
Tea Cozies
Gypsy Temple
Local Liars
Invisible Shivers