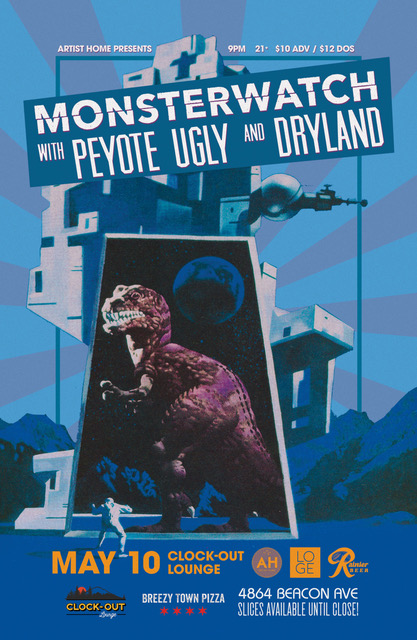 The places we find as catalysts for our inspiration are endless. For some, it's likely unreliable reconstruction of our past, and the transition from protagonist to unreliable narrator. Maybe for you it's a darkened tabernacle that's inadequately illuminated by pinball machine high scores and the everyday troubles of spilled spirits and slips of the tongue. Or if you're in The Weakerthans, it's the City of Winnipeg.

One would have to assume that Rome's Capuchin Crypt would be able to facilitate a creative awakening of sorts. In the year 1631, monks moving from an old monastery brought 300 cartloads of deceased friars. As the newly arrived monks died, the longest-buried monk was exhumed to make room for the newly deceased, who were buried without coffins. Six rooms, containing the skeletal remains of more than 3,500 bodies, arranged in an ornamental fashion, a tepid reminder of how fleeting our own mortality is. For all intents and purposes, what's to prevent you from becoming your in-laws' couch when your time is up?  
Dryland's "No Celestial Hope" takes its name from the warning engraved by Nathaniel Hawthorne at its entryway. "This is no place to nourish celestial hopes." Given the subject matter, exploratory listeners of Dryland might anticipate a more spastic and potentially grind-y brief love affair.
For five-plus minutes, they will search in vain for unmitigated chaos. The song begins with a riff that's reminiscent of hotbox rock legends Fu Manchu, before becoming what it was meant to be–the background music to a sauntering, ginned-up Arthur Morgan looking for a card game and a donnybrook as an appropriate nightcap.
"You are the harvest in the unplowed ground. Decaying monument to an unheard sound!" asserts lead singer Bradley Lockhart, proselytizing to friars that have been dead for hundreds of years. They can't hear him, but this message will resonate with you.
"The soul sinks so low." Yes, I know. I'm Salaryman. All my dreams are at the end of my fingertips. Yet my fingertips are always spindling away, working on someone else's dream, putting me further from my own.

"Wretched!" No need to rub it in.
"Forlorn!" Sigh. And it's only Thursday.
The anthemic incantations during the bridge/outro that inspire memories of early Black Breath will reverberate.
Find Dryland tonight at the Alma Mater in Tacoma with Big Business. You can go to their sold-out show at the Sunset on Saturday April 20th and try to buy tickets off of someone at the door. If that sounds too uncertain, Dryland is also playing with Monsterwatch and Peyote Ugly at the Clockout Lounge on May 10th.