Today we announced the 2018 Timber! Outdoor Music Festival lineup. We think this is one of our best years ever, and we couldn't be more excited when we announced live on KEXP. Also, huge thanks to Carter Subaru for making this whole event possible.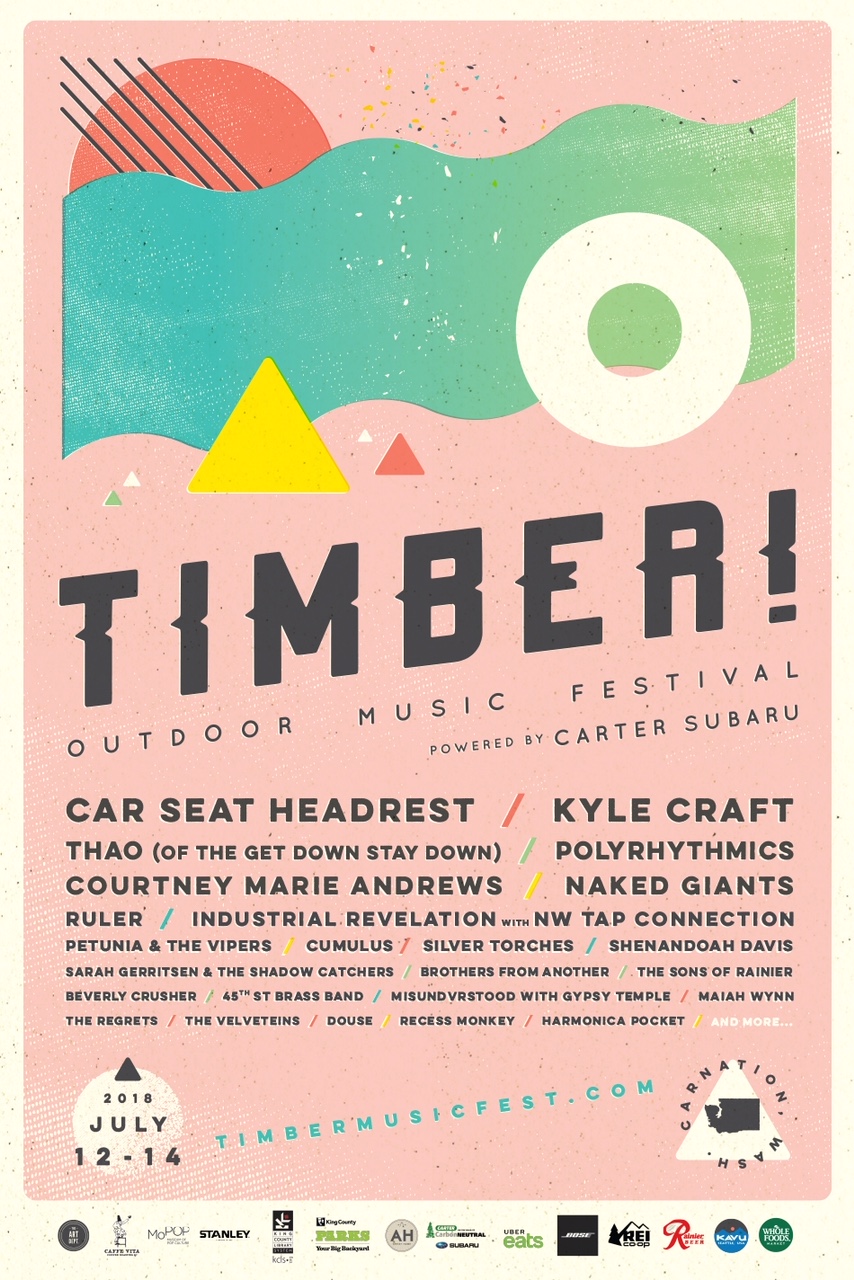 The lineup includes:
Car Seat Headrest
Kyle Craft
Thao (of the Get Down Stay Down)
Polyrhythmics
Courtney Marie Andrews
Naked Giants
Ruler
Industrial Revelation with the NW Tap Connection
Petunia & the Vipers
Cumulus
Silver Torches
Shenandoah Davis
Sarah Gerritsen & the Shadow Catchers
Brothers From Another
The Sons of Rainier
Beverley Crusher
45th St Brass Band
Misundvrstood with Gypsy Temple
Maiah Wynn
The Regrets
The Velveteins
Douse
Recess Monkey
Harmonica Pocket
Listen below via our official Spotify playlist!