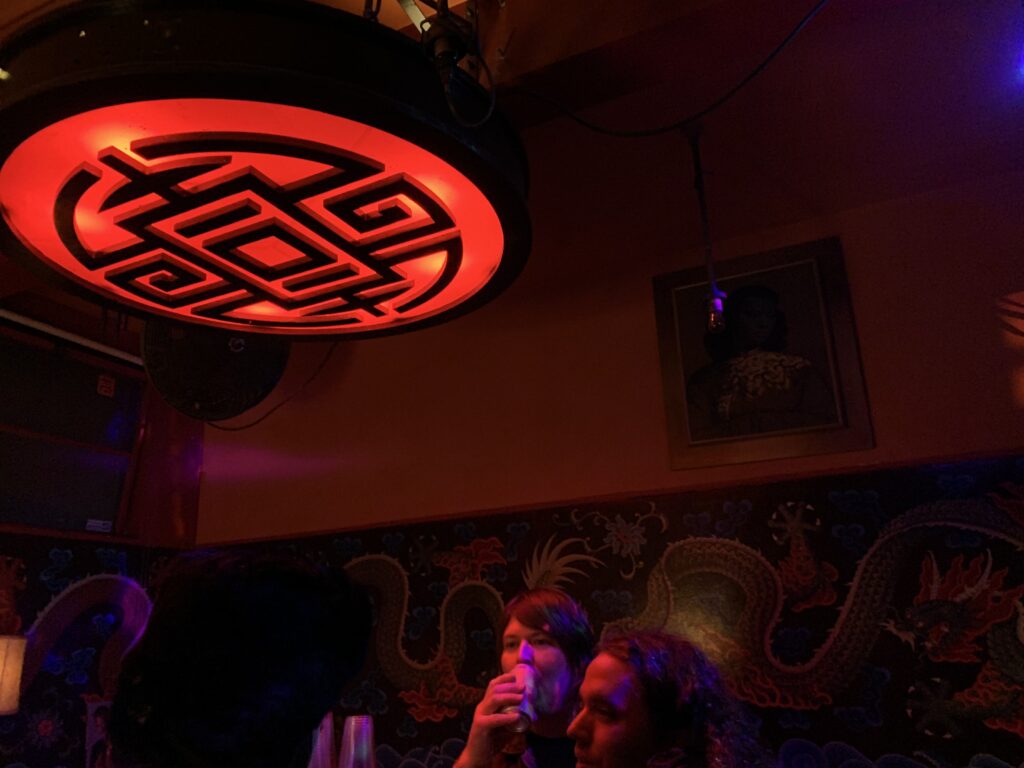 Seattle is rich with musicians. The city can claim some of the world's best guitarists, singers, performers, writers, rappers, movers and shakers. But have you ever wondered: where do musicians like to perform? While obvious answers range from the Showbox to the Paramount to the Moore, what about the smaller venues? At which neighborhood spots do the city's best, brightest and up-and-coming like to hone their craft? Which spots feel like home?
We asked 20 musicians, ranging from Eva Walker to Jimmy James to Julia Massey for their thoughts on the subject. The result is a nice snapshot of the city's best small- and medium-sized venues.
Jimmy James, The True Loves and Delvon Lamar Organ Trio: It's a toss up between Seamonster and Royal Room. Seamonster Lounge is for a diverse walk-up crowd looking for a good time and Royal Room is great because it offers a very intimate setting.
Tekla Waterfield: Tractor Tavern because it's always a GOOD time. People are generally really excited about the music they see there. It's a room that used to feel HUGE to me way back when I first got started in the music scene in Seattle and now feels much smaller, which I like. I also love the staff and crew there.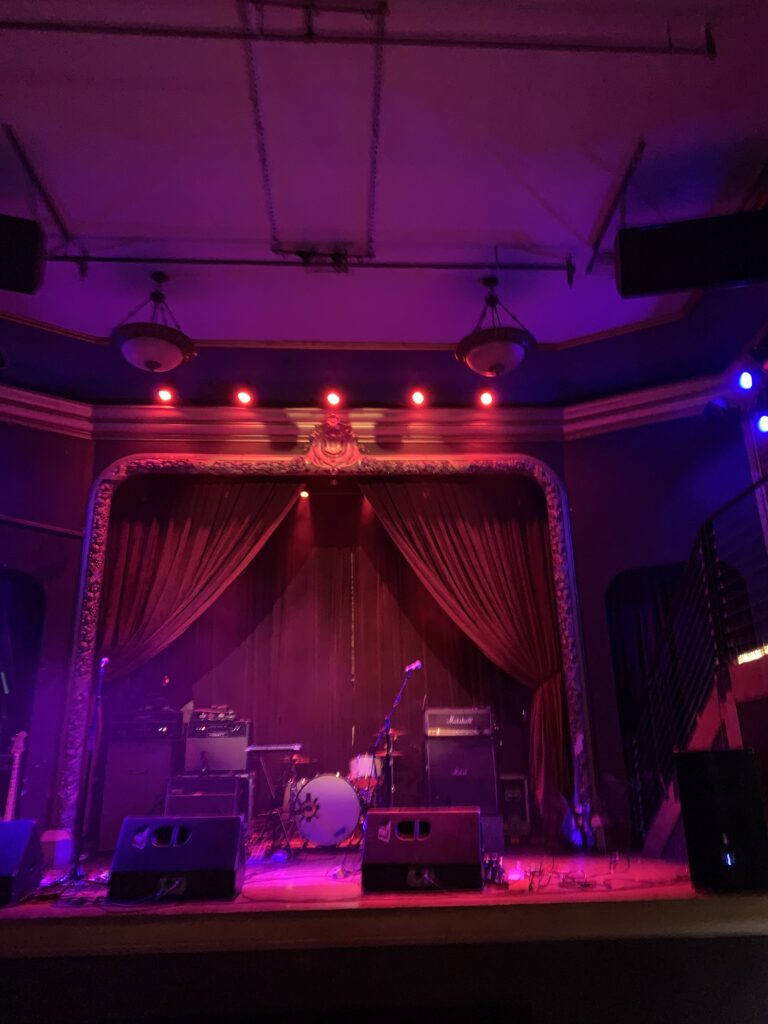 Ray Jay Hall, The Salmonberries: Columbia City Theater because of its history – both my own and the history of every band that has ever played in there. It gives the space a character that many other venues don't have. The green room is pretty dope too. Never underestimate a good green room!
Payge Turner: I really love Barboza! I've only played there once but from what I've experienced, everyone did their job professionally and everything looked and sounded great, which made it very easy for the musicians.
Julia Massey, Warren Dunes: The Sunset, because Adam Prairie is an excellent booker who respects artists, and the size makes you feel like you're special when you're there as an audience member. The performers pick up on that vibe!
Mason Lowe, Bread & Butter: Clock Out Lounge because it's a neighborhood joint (in my neighborhood) that's a great community space with karaoke, trivia, pizza, comedy and more during the week. Then on the weekends it's home to a killer live music scene. All within stumbling distance of Bread & Butter HQ!
Erin Rae Murray, Erin Rae and the Heartbeets: Conor Byrne because I feel like I'm in someone's living room between the brick walls and the staff that feels like family. Since their stage/sound system was upgraded they can accommodate a bigger sound but still hold space for a quieter night of more intimate performances. Plus they fresh squeeze their own grapefruit juice!
Danny Denial, Dark Smith: My favorite small venue is the Cha Cha, underneath Bimbo's Cantina in Capitol Hill. It has a very underground red room-meets-grunge disco vibe and it's always a warm, beautiful energy in a tiny space. Feels like a house show inside a secret venue. Great people, good vibes and something crazy always seems to happen each time we play (last time I crowd-surfed through the disco balls!)
Amanada Winterhalter: Tractor Tavern because its relationship with artists is the most like a partnership. They support on the promotion and marketing end and really care about amplifying and developing local artists. They pay attention to what's happening musically in the city/region/nation, and they are intentional about giving local artists opportunities that can help elevate their work. The Tractor feels like the most mission [-based] venue I've worked with, and they try really hard to influence and create a culture that values artists and performer-based. Plus, awesome stage, sound, staff.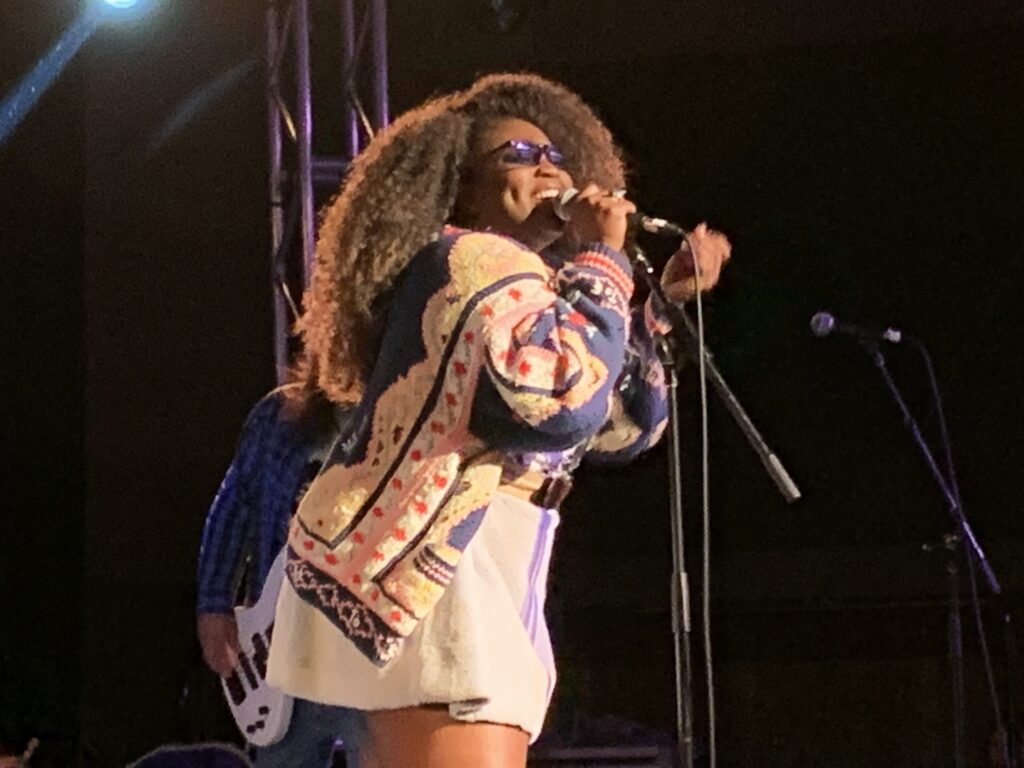 Shaina Shepherd, BEARAXE: My favorite small venue in town is Tim's Tavern. Everything about the place revolves around music – the owners, the new talent nights, the vibe. It's a true dive with great energy and nothing but love for every artist that comes through the door. My favorite medium-sized venue in town is the Clock-Out Lounge. They treat their artists like assets, uphold a high standard for shows and have the trust of their audiences and community.
Nicolle Swims, Black Ends: The Sunset is probably my favorite venue in town. The sound is incredible and the drinks are to CRY for. I think it's my favorite venue in general in the city. I just get a very good feeling when I walk in.
Eva Walker, The Black Tones: I've only played this place twice, the first time was very close to the beginning of The Black Tones' start and second time was as a solo act, but more than even performing there, I really enjoy hanging out and being at the Columbia City Theater. It's a great space with a dark, old vaudevillian theater in the heart of Columbia City. And it's one of the few south end venues available for bands.
Marino Albero: Royal Room. Because I can afford to play the venue and it has a Steinway piano. It can be tricky sometimes to fill the room. But I can afford to take the risk because the rental fee is quite affordable for a jazz musician leading a quartet or quintet.
Reese Tanimura: It's a toss up between Columbia City Theater and The Tractor. I haven't played at Clock-Out yet, but I love being part of the audience there, so I imagine it would be great to play. Smaller, I would take the Skylark in West Seattle.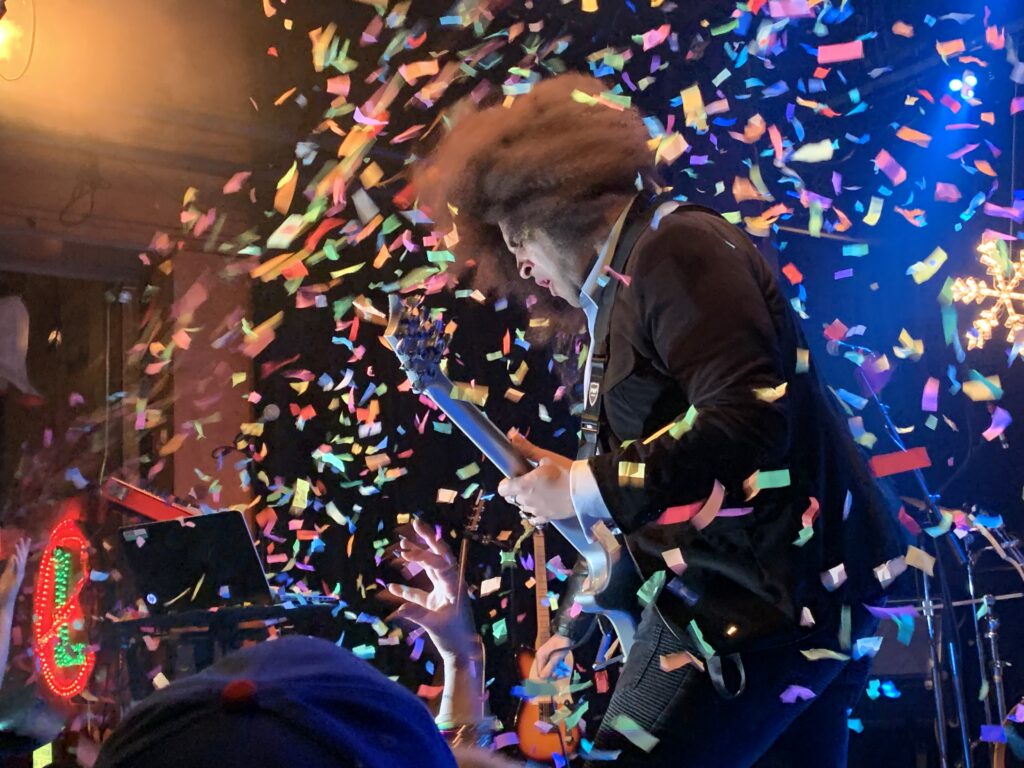 Caela Bailey: I love Re-bar for some good Seattle queer-ass entertainment. I feel at home and like I can be whatever and bring whatever into that space. I love the Ruins when I want to feel fancy as hell. I love Clock-Out more and more. Good sound. Fun vibe. Great Pizza!
Whitney Lyman: My favorite smaller venue in Seattle to play is Barboza because it has great sound and the crew is such a tight group. They always make me feel like part of the family and it always ends up being a great hang too. It's a nice intimate setting, where friends always come through.
Stephanie Anne Johnson: I really like Fremont Abbey. I've played there several times. With your payout at the end of the night usually comes a handwritten note thanking the players for playing. I will admit to keeping one of those notes for later viewing. I love the community feel. I love the acoustics in the space. I filmed some videos in there with Bradford Loomis a couple years ago that still look amazing.
Najah Todd, Mirrorgloss: The Clock-Out Lounge. Jodi does an amazing job of making artists feel welcome, paid and taken care of (probably because she is one as well. Also, you get a free slice of the Breezy Town pizza and you cannot best that pepperoni paint job slice!
Evan Flory-Barnes: I have to say Clock-Out. It is the perfect mix of spacious and intimate. A solid crowd feels good there. And the folks there are good folks.
Cid Ro: Vermillion immediately comes to mind because of the vibe during shows – no stage, artist in the mix with the crowd, cipher-esque even during actual performances. At its best, it strikes a nice balance where the size and sound are "small venue" but the crowd attendance and engagement is "medium venue." Yummy pizza is also right around the corner.