It's almost time for Timber! Outdoor Music Festival, and we want to thank you so much for buying tickets to this year's event.
Whether or not you've been to one of our events in the past, please read through this entire email and keep it handy. It has tons of important information that'll make traversing Timber! a blast.
Getting There
For your GPS pleasure, the address is 31020 NE 40th St. Carnation, WA 98014. But in case that fails, here are some actual directions from Seattle:
Take WA 520 East for 6 miles
Then take the WA 202/Redmond Way exit and stay right following signs for WA-202 E/Sammamish and continue onto WA-202 E for 7.7 miles
In 7.7 miles take a slight left onto NE Tolt Hill Rd and follow for 3.2 miles
Turn Left onto WA-203/Tolt Ave
Follow signs into the park, which will be on your left!
Please note, if you're taking the bridge, it is down to one lane, so you might have some delays.
Additionally, I-5 North in Seattle has some scheduled closures this weekend, so please plan accordingly.
Parking
There is a $20 King County Park parking fee, which benefits King County Parks. You can purchase your parking in advance by clicking here. Or have $20 cash ready upon arrival.
Checking In
Check in begins at 12pm on Thursday of the Festival so if you want first dibs on a campsite, this is the earliest you can arrive.
Check in begins at 9am on both Friday and Saturday.
Ticketing closes at 9pm on Thursday, 10pm on Friday, and 9pm on Saturday.
If you paid for parking, have your printed ticket or saved ticket on your phone ready to show the parking attendant when you arrive.
If you haven't paid for parking in advance, please be sure to have $20 cash to cover the King County Park parking fee.
Once parked, make your way to the check-in table located further down the driveway past the parking lot.
Bring your ID and receive your festival wristbands and tent tags at the check-in booth. If you need help with your gear, we will have wheelbarrows and volunteers at the ready to help!
No Outside Alcohol / Cannabis Allowed
Washington State Liquor and Cannabis Board and King County Parks regulations prohibit outside alcohol at Timber!
Any campers in violation of this policy will be asked to take their alcohol back to their cars.
While cannabis is legal in WA state it is illegal to consume cannabis in public. Cannabis is not allowed at Timber!
Tents
Two feet of space is required between tents in the General and Quiet camping areas. Set up camp expecting to have your neighbors within that proximity of your camp.
Be respectful to your neighbors and please keep noise to a minimum after hours. If you'd like to socialize after hours, please walk to any number of great spaces that are away from campsites.
Drinking Water
Carter Subaru Water Refill Stations: There are several water sources around the park and camping areas, including two water refill stations made possible by Carter Subaru.
Water Refill Stations are available in the Main Stage Food Court and on the East side of the Tolt Suspension Bridge near general camping. Please use your refillable water bottles when possible.
Food & Coffee
We're proud to host variety of great food vendors at Timber! Outdoor Music Festival as well as the Carnation Farmers' Market. Click here (and scroll down) to preview this year's vendors, presented by Uber Eats.
Additionally, our friends at Caffe Vita will be hosting a happy hour on Friday and Saturday from 5-6pm where they'll be providing guests with free cold brew! Don't forget to visit them at their booth near the main stage.
Beer & Wine
We are proud to offer great beverages from our friends at Rainier Beer, Seattle Cider, Fremont Brewing Company, Two Beers, Double Mountain (including "All Day Pale," the official Timbeer), and House Wine! Visit our beer and wine gardens at the Main Stage and Campfire Stage for a refreshment.
Drink tickets are $6.00 each or four for $20.00. All drinks cost one ticket. Purchase your drink tickets inside the beer gardens. Remember you must have your ID at all times in order to be admitted into our beer gardens. Also, drink tickets are not refundable, so please plan accordingly.
Trash
Like any good camper, try to follow the "leave no trace" backpacker motto and pack out what you pack in. Please dispose of your trash, recycling, and compost at the end of the festival. We'll have marked bins for all three at the festival.
Help us by going a step further—if you see something on the ground that didn't grow there, pick it up, and put it in the nearest bin. We're all in this together!
Go Shopping in Carnation
Local retailers have everything you need from groceries to hardware within walking distance of the festival!
When you visit local businesses, be sure to tell them you're there for Timber! Help us show some love to the great community of Carnation. These local and family-owned businesses have been great partners and are excited to have us!
Shopping at Timber!
Stop by the Timber! General Store to pick up some custom Timber! merch made by our friends at KAVU as well as Stanley and Rumpl.

Plus, ice and firewood will be available for purchase from the General Store
GENERAL STORE HOURS
THU 12PM – 8PM | FRI 12PM – 8PM | SAT 12PM – 8PM | SUN 9AM – 11AM
Respect the Neighbors
We love the city and people of Carnation. Please remember that we're all guests in their town and to be courteous to the locals while there.
We hope for Timber! to be a tradition for years to come and it's important we all work together to make our festival a positive event for the people in Carnation.
Artists
We are incredibly excited for this year's lineup! From Car Seat Headrest with Naked Giants, a Courtney Marie Andrews at the Campfire Stage, and a one-time collaboration between Industrial Revelation and the NW Tap Connection, this year is going to be unforgettable. Click here to view all who are performing at Timber! 2018.
Adventures
Recreational tree climbing, a 5k run, paddle adventures with REI, and so much more.  Timber! has a bevy of wonderful adventures. Click here to learn more about this year's adventures at Timber!.
A Special Gift From Chinook Book and Whole Foods Market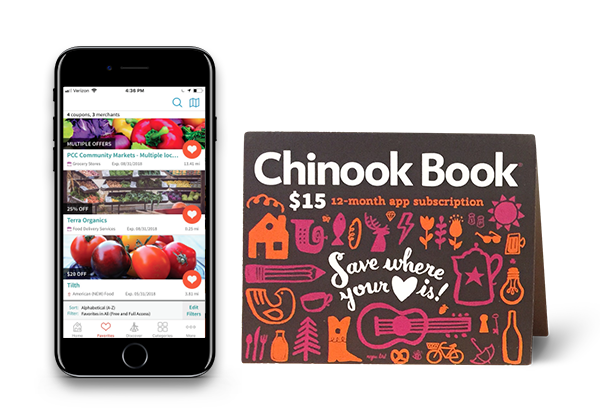 As a thank you for attending, our sponsors Chinook Book and Whole Foods Market have teamed up to arrange a gift for you!
Tap here from your mobile phone to activate a 60-day full access subscription to the Chinook Book app and receive an exclusive Whole Foods offer for $5 off your purchase of $25 or more. Chinook Book partners with some of the best local, sustainable businesses in Seattle & Puget Sound to offer rewards and discounts you can use on everything from organic groceries, farm-to-table dining, experiences, adventures, and more.
As a bonus, activate by 7/14/18 to be entered to win a Great Escape Package from Sleeping Mountain Resort.
Don't have email on your phone? No problem. Simply go to chinookbookmobile.comthe next time you are on your phone and download the app. Then enter the following activation code: 11135-5929-7503-1557.
Free Delivery from Uber Eats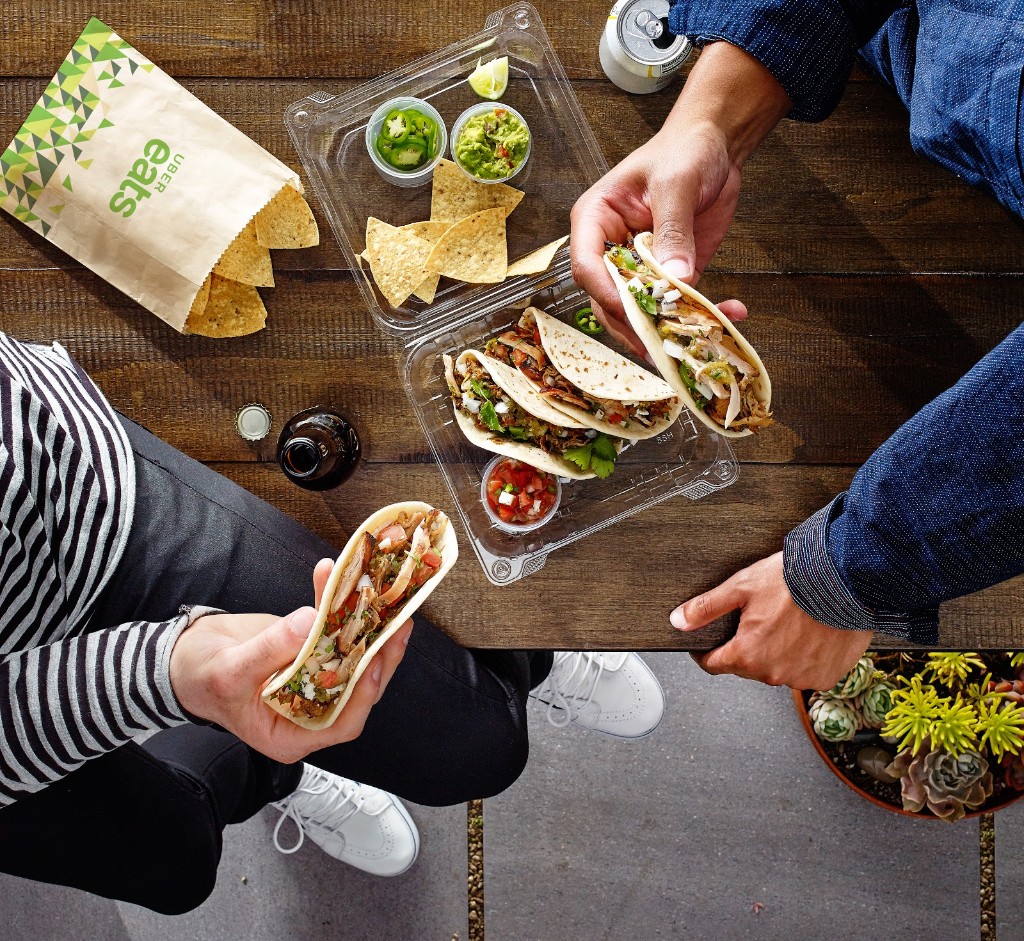 Enjoy free delivery on your first Uber Eats order with the code TIMBEREATS! Valid for new Uber Eats users only. This discount is valid until 11pm PDT on 9/1/18 in the US only. It covers fees such as booking and busy area fees, but not food, drink, other order items, or tips.
We'll see you soon! Let us know if you have any other questions!