Single-day tickets are availble NOW at TimberMusicFest.com.
Thursday tickets are $40 and Friday and Saturday are both $50 per day.
Of course, weekend passes are still available for $99 through May 31. After that, prices increase to $109 through July.
Get Single-Day Tickets and Weekend Passes
The Official Schedule
Thursday
Maiah Wynne – 6:00 – 6:45pm
Sarah Gerritsen & the Shadowcatchers – 7:10 – 8:00pm
Silver Torches – 8:20 – 9:20pm
Sons of Rainier – 9:40 – 10:40pm
45th St Brass – 11:00 – 12am
Friday
Harmonica Pocket – 10:30-11:30am
The Regrets – 2:15-3:00pm
Misundvrstood with Gypsy Temple – 3:20 – 4:05pm
Velveteins – 4:25 – 5:10pm
Cumulus – 5:30 – 6:15pm
Petunia & the Vipers – 6:35 – 7:20pm
Polyrhythmics – 7:40 – 8:40pm
Kyle Craft – 9:00 – 10:00pm
Thao (of the Getdown Staydown) – 10:30 – 11:30pm
Saturday
Recess Monkey – 10:30-11:30am
Douse – 1:20 – 2:05pm
Beverly Crusher – 2:25 – 3:10pm
Brothers from Another – 3:30 – 4:15pm
Ruler – 4:35 – 5:10pm
NW Tap Connection – 5:25 – 6:00pm
Industrial Revelation w/ NW Tap Connection – 6:10 – 7:10pm
Naked Giants – 7:30 – 8:30pm
Car Seat Headrest – 8:45 – 9:45pm
Shenandoah Davis – 10:30 – 11:15pm
Courtney Marie Andrews – 11:30pm – TBD
Adventure Registration
If you've been to Timber! before, you know that some of our activities require pre-registration and fill up pretty quickly. We're happy to let you know that we now have registration open for the following adventures!

Join REI for a scenic run along the Tolt MacDonald trails! Whether you are looking to run your first 5K or hit a personal best this fun, light-hearted race will be a great way to cap your Timber! weekend.

This film Screening takes place at midnight after Friday's programming in the Carnation Christmas Tree Farm, located a short walk from festival grounds.
>>Registration is limited, sign up here

Come hang out and have fun making art in the outdoors. Janine will guide you through a lesson that is sure to capture your senses and grow towards fulfilling your artistic goals.
>>Registration is limited, sign up here
Presented by our friends at Loge Camps. Classes begin at 9:30am Friday and 10:00am Saturday. A special children's yoga class will take place at 9:30am on Saturday morning.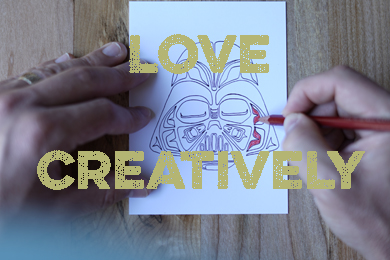 Learn how to love yourself and your world through creative expression and experience how First Aid Arts provides emotional therapy to people in crisis throughout the world. Color postcards featuring amazing artwork from indie artists, and send a message of love to a friend. Hosted by Seattle nonprofit First Aid Arts (www.firstaidarts.org). Visit the First Aid Arts Booth during the festival and Register Here for their activity at the Campfire Stage on Saturday at 12pm.
Valley Vignettes is unable to host their free bike ride this year, but they are offering something special for Timber! attendees. They're offering 15% off their normal bike rental fee with the code TIMERFEST, and you plan your own ride here.
But Wait, There's More!
Car Seat Headrest / Naked Giants Supergroup
Ever wonder what seeing a supergroup of Car Seat Headrest and Naked Giants would look like?
See them do it on Saturday at Timber! In the meantime, you can listen to their cover of Talking Heads' "This Must Be The Place (Naive Melody)" here.
Spotify Playlist
You don't have to wait until July to hear the music of Timber! Click here to listen and subscribe to our Spotify playlist.
Invite Your Friends
Timber! is more fun with friends. Invite yours to come via our official Facebook event. And if you haven't already RSVP'd, it's the fastest way to get updates about the festival.