Are you ready for Timbrrr!? Our favorite excuse to go up to Leavenworth for the weekend is just around the corner, and we are so excited.
But back to being ready for Timbrrr! Winter Music Festival. There are a few things you need to know before you make the trek to Leavenworth, so please read this blog post and keep it handy.
Still need tickets? There are some available at Timbermusicfest.com.
---
Reserve Your Hotel
If you haven't already booked your hotel, we highly recommend you do so ASAP. To save you some money, we've worked out deals with some of the hotels in the area. You can also check sites like Airbnb for even more options.
---
Music Schedule
Friday
5:20 – Honcho Poncho
6:25 – DoNormaal
7:30 – Sloucher
8:35 – Down North
9:40 – DL03
11:00 – Lucy Dacus
Saturday
Icicle Brewery
12:00 – Lenore
1:00 – Tomo Nakayama
Munchen Haus
2:00 – Ings
3:00 – Honcho Poncho
Festhalle
12:00 – 4:00 – Leisure Games
6:15 – Genders
7:15 – Crater
8:20 – Wimps
9:40 – The Dip
11:00 – The Thermals
---
Getting to Leavenworth
The Leavenworth Festhalle is located at 1001  Front St., Leavenworth WA.
By Car
It's winter time, so be sure you check road conditions before setting out on your trip to Leavenworth. Click here to check Snoqualmie Pass  Click here to check Blewett Pass  Click here to check US 2. Our 10 day forecast is looking like smooth travels, but always be prepared and follow WSDOT's recommendations.
By Train
Not feeling driving? Amtrak's Empire Builder can get you straight to Leavenworth from Seattle, Edmonds, and Everett. Check it out. From the train station, you can take theLeavenworth Shuttle & Taxi anywhere you need, and you won't have to worry about driving.
By Skedaddle
We've teamed up with Skedaddle to bring you crowdsourced charter bus rides straight from your city. You can search and join existing routes to Timbrrr! and make new friends along the way. As long as 9 others join at least 48hrs before departure, the route "goes live" and Skedaddle will pick you up! There's no cost to reserve a seat and no one's charged for their seat unless the route goes live.
#ZipToTimbrrr!
Zipcar is offering $20 free driving credit to anyone who zips to the festival & and tweets @ZipcarSeattle with a photo of your #Ziptrip.
You can find more information about getting to Leavenworth here.
---
Leisure Games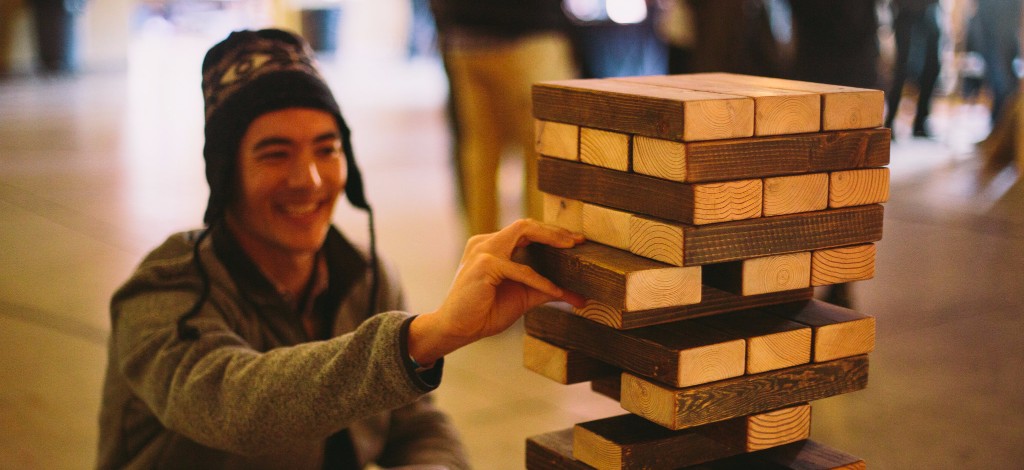 Leisure Games is an annual Leavenworth event that celebrates the strength of community through eating, drinking, dancing, and underhand tossing! We're proud to announce that Leisure Games will be back at Timber! Winter Music Festival this year!
On Saturday from 12 – 4pm, Timbrrr! guests can compete on deluxe versions of backyard favorites like Corn-hole, Washers, Ladderball and more to win various prize packages from Timber! Outdoor Music Festival and KAVU, a vinyl care package from Sonic Boom Records, and Caffe Vita gift cards.
The Hot Toddy Garden will be open during the Leisure games on Saturday as well as at 4pm on Friday.
---
Checking In
To check in and get your festival wristbands for Timbrrr! go to the Leavenworth Festhalle, located at 1001 Front St, Leavenworth WA. Check in starts at 4pm on Friday January 27th and 11:30am on Saturday January 38th. All you'll need is your ID.
Remember that Timbrrr! Winter Music Festival is 21+ except for our daytime programming at Icicle Brewing and Munchen Haus.
---
Wine Tasting at Willow Crest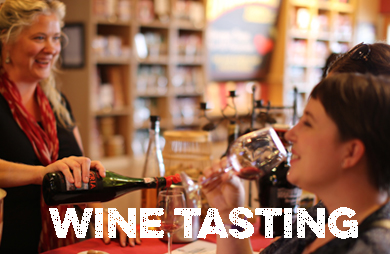 Don't let frostbite keep you from enjoying Timbrrr! 2017. Warm up at the Willow Crest Pasek Tasting Room on Front Street next to Icicle Brewing Co. Show your wristband and get a complimentary tasting at the wine bar (value $10) and samples of our famous Cranberry Mulled Wine. There's also bottle and case discounts for festival goers.
---
Skiing and Snowboarding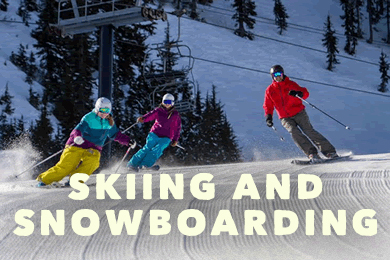 Timbrrr! is partnering with Stevens Pass Mountain Resort, offering discounted single day lift tickets for attendees during Timbrrr! Weekend. These discounted tickets can be used on the Friday, Saturday or Sunday of Timbrrr and are available on our ticketing page.
---
Sonic Boom Pop-Up Store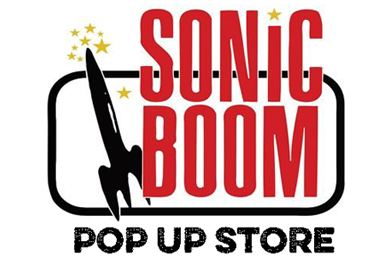 Visit our friends Sonic Boom Records, who will be hosting a pop-up store inside the Leavenworth Festhalle where you can purchase some great northwest music as well as merchandise from Timbrrr! Winter Music Festival artists.
---
Carter Subaru Photobooth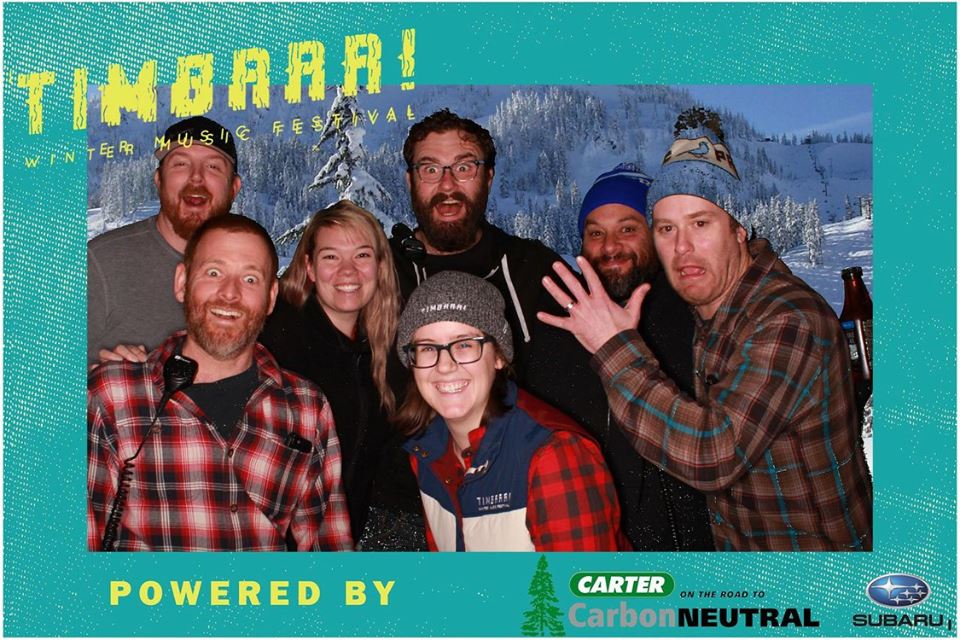 It's baaaaack! On Saturday from 4-11PM, our amazing friends at Carter Subaru are bringing their photobooth for your total and unadulterated enjoyment.
---
Hot Toddy Garden Menu
The TimBarrr is back! Here's a look at our drink menu…
HOT TODDIES
Spiced Apple – Cruzan Aged Dark Rum, house-made spiced apple cider reduction, lemon
Campfire – Laphroaig 10yr, Maker's Mark, honey, lemon
Classic Todd – Maker's Mark, honey, lemon
MULES
Dutchie – Effen Raspberry Vodka, ginger beer, bitters, lime
Kentucky – Jim Beam Rye, ginger beer, bitters, lime
Classic Donkey – Effen, ginger beer, bitters, lime
NEAT or ROCKS
Laphroaig 10yr
Toki Japanese Whisky
Tyrconnell Irish Whiskey
Maker's Mark Bourbon
SHOTSKI
Hot Fiery Butter – house-spiced butter, Jim Beam Kentucky Fire Bourbon, additional butter, photo booth.
CAFFE VITA ADULT COFFEES
Irish Coffee – with Tyrconnell Irish Whiskey
Coffee & Cigarettes – with Laphroaig 10yr Scotch
Coffee & Cream – with cream liqueur
MOCKTAIL
Like a Virgin – Pear, citrus, cranberry, ginger beer
BEER, WINE AND CIDER available from
Icicle Brewing Company
Rainier Brewing Company
Willow Crest Winery
Seattle Cider Co.
---
Food Preview
We have some excellent food lined up for Timbrrr! Winter Music Festival. Check it out below…
Timbrrr! Menu
Dumplings: Regular $10 – Mix $11 – Half $5 – GF add $2  | Beef or Potato
The Classic
Butter, curry powder, house made
red chili sauce, rice vinegar, sourcream, and cilantro
Razorback
Bacon Onion Relish, Sour cream,
green onions
Traditional
Butter, sour cream, rice wine vinegar, fresh dill
Mac N' Cheese
Classic cheese sauce, shredded cheddar
Salads: $4
Sweet and Spicy Carrot
Carrots and cilantro tossed in a
house made spicy red chili sauce
with crushed coriander
Creamy Cucumber
Cucumbers, sour cream, dill and vinegar
Sides: Whole dill pickles $1.5 | Desserts: Ice cream sandwich – $1.5 | Beverages: Water $2
Timbarrr! Cafe Menu
Winter Warm Up Hearty Beef Chili (Gluten Free)
Winter Warm Up Three Bean Vegetarian Chili (Vegan & GF)
with homemade mini corn muffins, served in cup or bowl
Quarter Pound All Beef Hot Dogs
Field Roast Veggie Dogs (V)
Additions; chili, cheese, traditional hot dog condiments
Chicken Corn Dog Bites
Handpies:
Classic S'mores
Dark chocolate, marshmallows,
graham cracker
Homestyle Apple Pie (V)
minced apples, cinnamon,
nutmeg
Coconut Chicken Curry
Shredded chicken, potatoes, carrots, onions, peppers, creamy coconut
Creamy Lentil Curry (V)
Lentils, potatoes, carrots, onions, peppers, creamy coconut curry sauce
---
Merch Preview
Last year our friends at KAVU made some pretty stellar merch for us, and they upped the ante this year. Here's a tiny preview of this year's official Timbrrr! Winter Music Festival merch.















---
Shopping in Leavenworth
The Bavarian wonderland of Leavenworth is full of great sights as well as fun places to shop and eat. It's also entirely walkable! Visit one of their many independent stores and be sure to tell them you're there for Timbrrr!