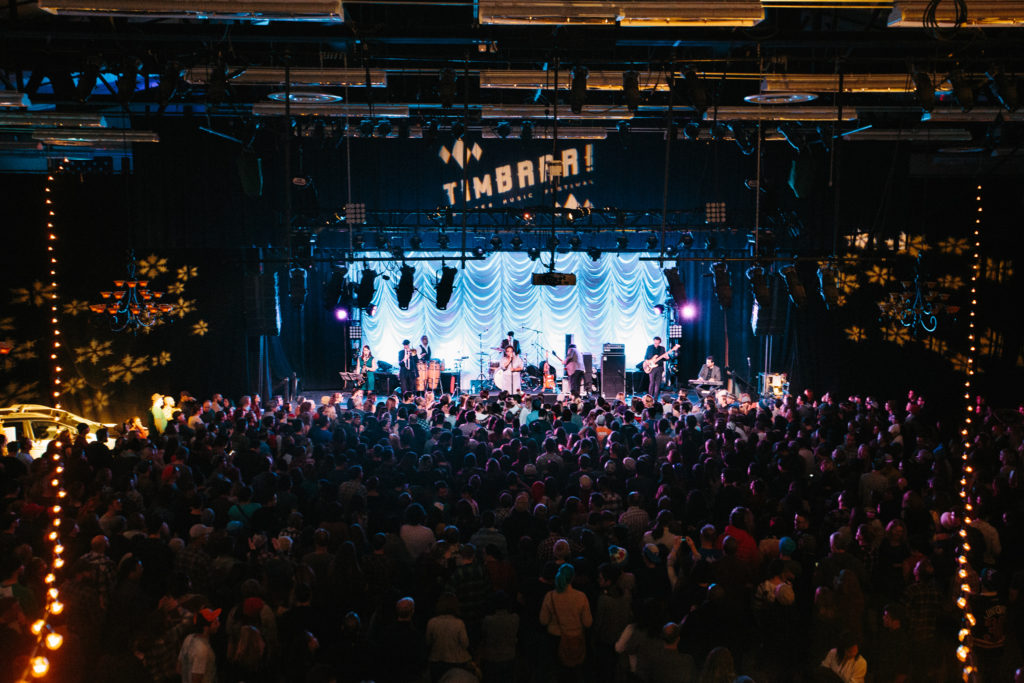 It may be July, but we're already planning for winter. Artist Home is now taking submissions for those who would like to perform at next year's Timbrrr! Winter Music Festival.  As with all our events, we have a free submission process that is open to all and we promise to listen and consider every one.
Timbrrr! Winter Music Festival is celebrating it's 5 year anniversary and takes place January 26 & 27 in Leavenworth WA. The majority of the programming takes place in the evenings at the Leavenworth Festhalle, a 1,400 capacity hall that features both a beer and hot toddy garden. On Saturday of Timbrrr!, live music can be heard at local businesses Icicle Brewing and München Haus while guests compete for prizes playing Leisure Games at the Festhalle.
It's a weekend of fun, music and togetherness in the snow!