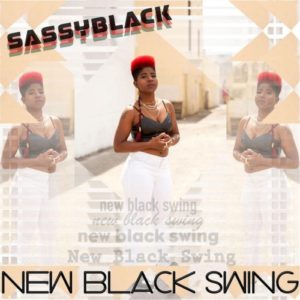 The full-on 10-song-or-longer recorded album is for, all intents and purposes, an anachronism in a world where our rapidly-eroding attention spans demand instant gratification from music. But while the format is on the ropes, it's not down for the count yet.
I'd be the last to deny the elemental power of a great three-minute pop song. But the LP remains a broader palette for creative expression than a three-minute single, and the below records all offer deeper glimpses into the souls and sensibilities of their creators than would be possible in the single format. I think we're all richer for it.
Below please find my favorite Northwest albums of 2017. Per usual, it's informed by pure subjectivity, the obligatory agonizing, and the admission that no, I did not hear every significant release to come from this region in the last 11.95 months. Incidentally, it's not an accident that you're not seeing number one just yet (that'll come tomorrow). Simply put, that record's so exciting, and such an aural journey, I couldn't resist giving it a few hundred words on its own.
10) Sassyblack, New Black Swing: Catherine Harris-White (AKA Sassyblack) could pretty much sing a set of Ikea shelving assembly instructions and raise the temperature in a room 15 degrees. With New Black Swing, she applies that dusky dark-chocolate purr to a potent cocktail of retro beats, shimmering keyboards, and irresistibly sensual grooves.
9) Pickwick, LoveJoys: LoveJoys is Pickwick's official Challenging Followup Record, forged over four years from the ashes of internal strife (two founding members departed during its inception) and creative restlessness. The result largely eschews the band's Motown touchstones in favor of '70's-era funk and disco, particularly Curtis Mayfield and the Bee Gees: "Touch Spines" sounds like a haunted SuperFly outtake, and Galen Disston's limber falsetto hits Barry Gibb heights on "Light it Up (Let it Burn)." But dark undercurrents swell beneath its tuneful and funky surface, all synthesized famously in Erik Blood's ace production. Psychedelic shoegazer soul? If the platform shoes fit…
8) Fruit Juice, Eat You Up: My theory on the origin of Fruit Juice is as follows: Lured by long-distance transmissions of T.Rex, Of Montreal, Giorgio Moroder, Sparks, and Residents records, a crew of alien sprites pilots their spaceship too close to Earth's orbit. They crash-land in Olympia, Washington, put down roots there, discover the joys of legal weed, and start a pop band (It's Olympia. Isn't everybody there in a band?). I refuse to accept any other explanation for the daft magic seeping from this daffy and wonderful debut full-length.
7) Tomten, Cremation Songs: Baroque pop mini-symphonies don't come more breathtaking than this. How breathtaking? More details here.
6) Prom Queen, Doom Wop: Leeni Queeno's beehive-coiffed, retro-noir universe has never been less than captivating, but her realization of that vision hits its zenith on Doom Wop, thanks to some stunning songwriting and the chemistry generated from a real (and really great) band firing on all eight cylinders.
5) Wall of Ears, Hello Beautiful Nothing: Cockeyed shaman C.W. Lott offers a wide-eyed tour through the universe, with his cerebral cortex as guide and a cluster of wonderfully texture-splashed pop songs as the transport vehicle. A more detailed breakdown of this journey can be accessed here.
4) Mount Eerie, A Crow Looked at Me: I was literally in tears within the first minute of "Real Death," the opening song on Mount Eerie's new record. It's nothing less than singer/songwriter Phil Elverum's deeply personal love letter/elegy to his wife Genevieve (a victim of advanced pancreatic cancer), and a nakedly direct examination of the inevitability of personal loss. Trying to articulate in words what makes this record so powerful feels facile (as Elverum himself sings, "When real death enters the house, all poetry is dumb"). But every human being who's ever felt the sting of a loved one's passing will find catharsis—and ragged, unexpected beauty—here.
https://www.youtube.com/watch?v=zGESP0iePmQ
3) The Gods Themselves, Be My Animal: The first truly great Northwest release I heard in 2017 was this Seattle band's incredibly ambitious third record (read about it in more detail here). Be My Animal jumps nimbly between new wave, stormy goth, girl-group theatrics, and danceable house party looseness, and it represents the band's strongest batch of tunes yet. Anthony Bourdain fell so in love with the band's insidiously catchy tech-bro diss, "Tech Boys," he featured the band on his Parts Unknown series in November.
2) Maldives, Mad Lives: Of all the great regional long-players to cross my ears in 2017, Mad Lives felt the most like a classic rock album, in the best possible way. How do I love this epic, haunting beauty of a record? Let me count the ways.
Mad Lives | The Boat That Never Touches Water | Official Album Teaser #2 [HD] from The Maldives on Vimeo.
As for Number One, stay tuned…