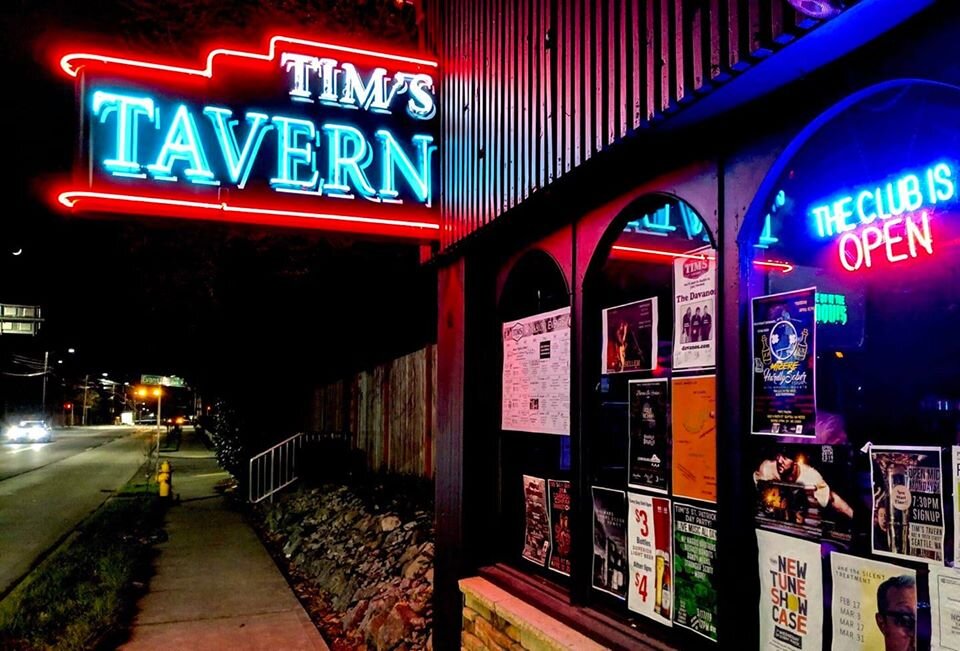 Tim's Tavern is not going down without a fight. And, should there be any good left in the world, that will mean they won't be going down at all. On October 17th, Tim's will hold a live stream festival and fundraiser for the location, which has helped myriad artists and bands grow, learn about live music and just have fun in a city known for its endless streams of tunes. We caught up with Tim's co-owner and general manager, Mason Reed, to ask him about the fundraiser, why Tim's is so special and more.
When did you first open Tim's Tavern and what were the top two reasons you wanted to do so?
We took over the operation in December of 2016. We purchased the struggling bar from the actual Tim, and leaned into the live music aspect of the business. From day one until the pandemic hit we featured live performances 7 nights a week 365 days a year. There was always something going on at Tim's. Our main reason for buying the bar was to create the best little venue in the world. Both [co-owner] Matto and myself are musicians and live music fans. It's always been about the music for us.
What has been your most cherished reason for continuing to operate Tim's over the years?
The community that surrounded us and supported what we wanted to do. Seattle is home to one of the most vibrant music and arts scenes in the country. People move here from all over to be a part of our musical community. Tim's is the place where many bands play their first show or hone their skills in preparation for bigger stages. We love being an artistic incubator of sorts. This town is overflowing with talent. We are proud to offer a stage to showcase both local and touring acts alike.
When COVID-19 hit, what was your biggest fear?
That we'd never get to rock out in an over-packed sweaty room again. The more this pandemic developed the worse it started to look for the entire industry. The live music experience is such a sacred and communal thing. Anyone who has been in a room when everything was humming and everyone was tuned into the same groove collectively knows what I'm talking about. So many artists and fans alike have experienced this gaping empty space in our hearts and souls since our stages went dark.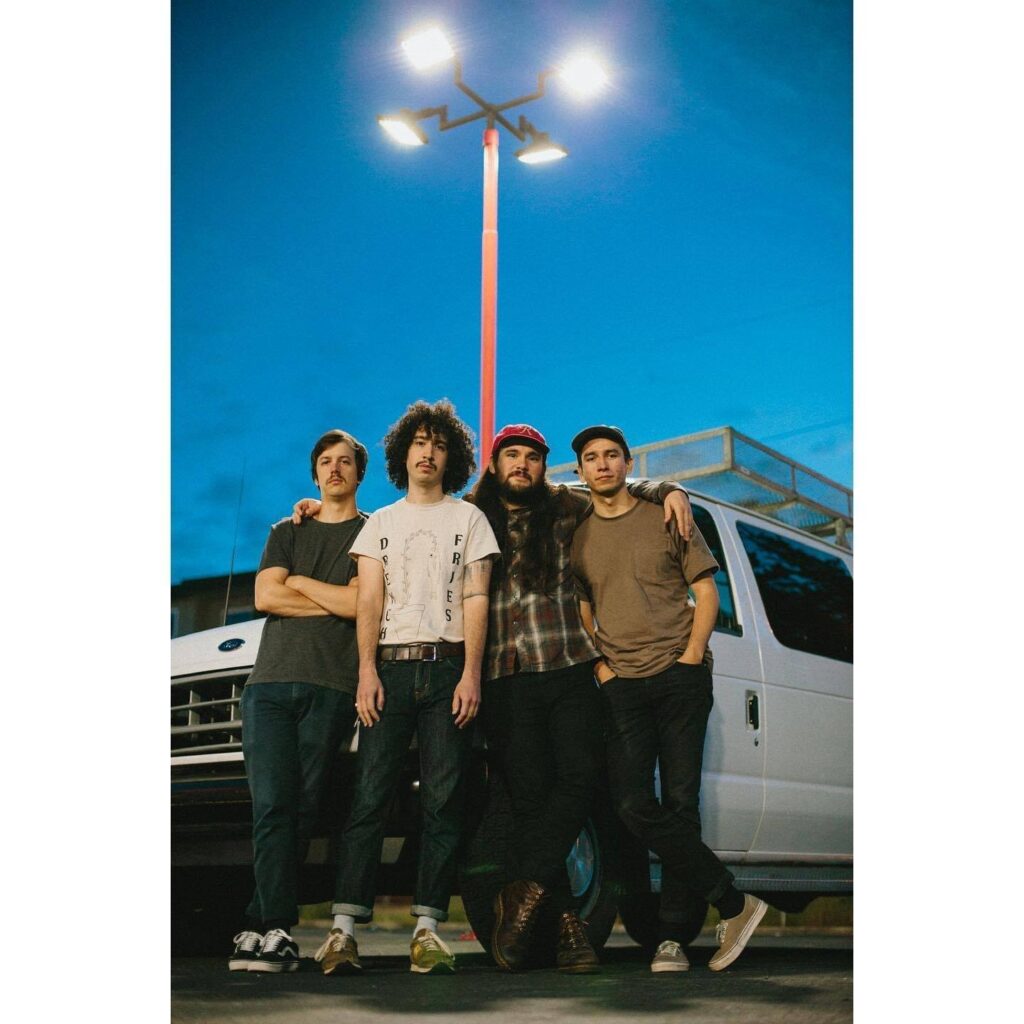 How have the past six months treated you and Tim's and what is your biggest fear today?
It hasn't been easy. We were fortunate enough to receive an SBA loan and we were awarded a grant from King County. But the landlord raised our rent in April (unbelievable but true) and honestly that and insurance eats up a huge chunk of money every month. Our fear now is that we won't be able to survive until the elusive Phase 4.
What was the inspiration behind the upcoming fundraiser and what are you most looking forward to?
Right off the bat we decided that we weren't going out without a fight. We started live streaming the first week of shutdown and we were doing live streams where everyone was in their own homes. It worked for a while and we got a ton of encouragement from the community. We knew we wanted to start streaming bands from our stage (better sound and video quality than home streams). We wanted to do things safely. We were in contact with the Governor's office and we made sure we weren't breaking any rules. We decided it might be a better use of time to try one big event instead of weekly streams. We put some feelers out and received such an overwhelming response that we knew we were on the right track.
We are most looking forward to the actual event on Oct 17th. We've got 50-plus artists participating and a few really cool surprises. It's honestly going to be an epic showing of who's who in the Seattle local music scene. It's going to be the culmination of several months of hard work and hopefully the funds raised will help us stay afloat for a few more months.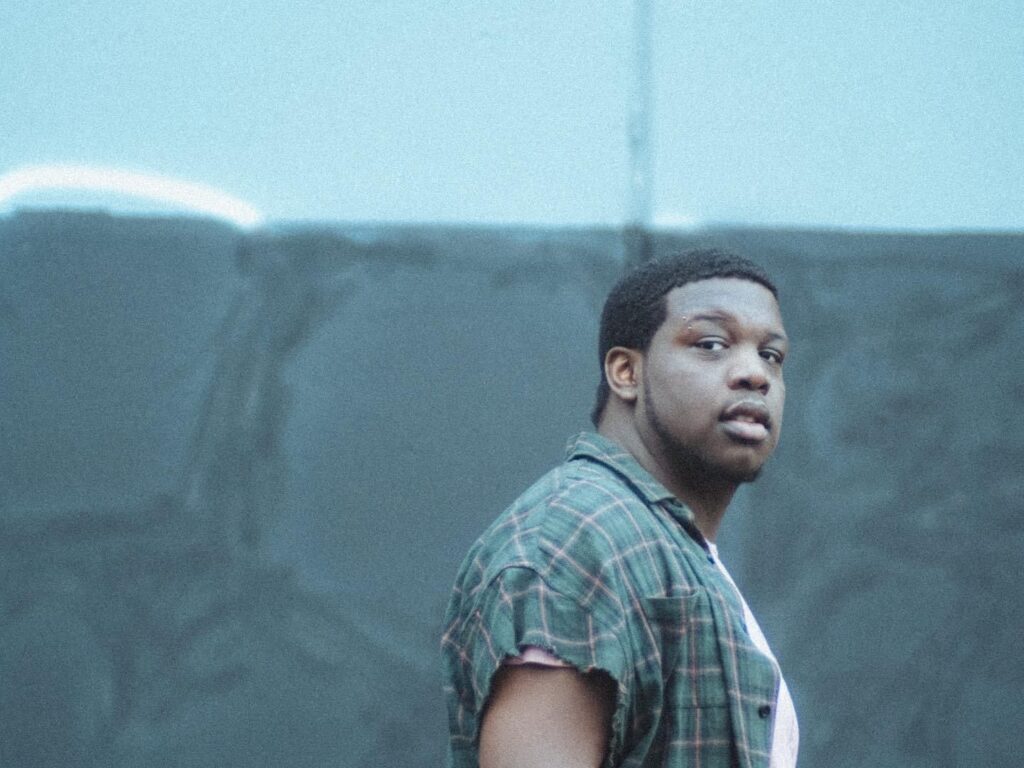 What will Tim's need in order to survive?
It really depends on how long this pandemic lasts and when it's finally safe to bring our audience back into the bar. We need all the help we can get at this point. We know it's a long shot but we have faith that we can hold out until this is over. But it won't be possible without some serious fundraising.
What is your all-time favorite Tim's Tavern memory?
We used to play the Tim's stage as musicians before we owned it. We'd sit at the bar after our gig and talked about how cool it could be, and all the things we'd do to make it better. Then, all of a sudden we got our chance. We heard it was for sale and we jumped on it.
Tim's has come a long way in a few short years. There are so many great memories it's ridiculous. No matter the outcome we are grateful for this experience and all the friendships we've forged along the way. Being a part of the Tim's scene and Seattle music community has been a major highlight of my life and honestly I feel very lucky to have had the opportunity in the first place.
The Save Tim's Fest happens this Saturday, October 17, from 2:00 PM to 8:00 PM. You can sign up for (free) admission, information on the event, and on donating, at the Tim's Tavern website, here.