****THIS ARTICLE WAS LARGELY A WORK OF FICTION. SEE IMPORTANT UPDATE AT THIS ARTICLE'S END****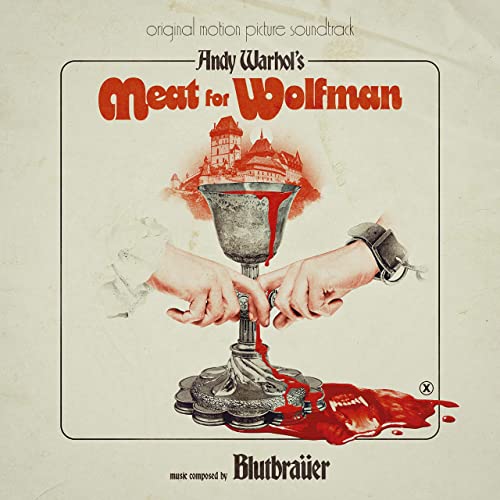 Producer/musician/composer Erik Blood should be a familiar name to PNW music fans, having produced records for Shabazz Palaces, Tacocat, and a host of other Seattle artists as well as producing and performing his own material. Seattle composer/singer/instrumentalist Corey J. Brewer, meantime, has established himself as a solo artist in his own right. The two also wear their love of horror movies on their respective sleeves, and that passion's led to a musical odyssey that'll intrigue film buffs and music fans alike.
The duo joined musical forces under the name Blutbraüer and recorded an album's worth of instrumental tracks, Andy Warhol's Meat for Wolfman, which dropped on Bandcamp in January. At the time they recorded it, they were convinced they were indulging a mostly fictional conceit. The moody album combined a pinch of actual cinema lore (provided by Brewer's extended family, ironically) with a liberal helping of their own imaginations to fill in the blanks.
"There was supposedly an incomplete movie called Andy Warhol's Meat for Wolfman," Blood says by phone from Los Angeles. "But it only existed on paper, and in our heads, as far as we knew." The duo even slapped a Fictitious Film tag, and very explicit language disavowing the involvement of Andy Warhol and the country of Germany, onto their Bandcamp page, owing to the hyper-litigious estate of the noted pop artist. The verbiage, Blood acknowledges, "gave us an out from any potential legal repercussions."
The abandoned movie that sparked their musical inspiration, however, came much closer to realization than they ever suspected. And now, Blutbraüer's instrumental score will be the official soundtrack for the newly-discovered Andy Warhol's Meat for Wolfman—or at least part of it.
Three 35mm reels of Andy Warhol's Meat for Wolfman (amounting to about 30 minutes of run time) surfaced last year. And while that's not enough for a standalone video or theatrical release, it's enough for the restored footage to be featured as an extra on a forthcoming two-disc blu-ray box set, The Warhol/Margheriti Monster Movies, due out early 2022 from Severin Films.
Blood and Brewer's atmospheric instrumental tracks will serve as the musical accompaniment for this discovery, and the two of them couldn't be happier. "It's really surreal, and as fans of the Warhol horror movies, it's a real honor for us to be scoring this," Blood says, "even if it's sort of by accident!"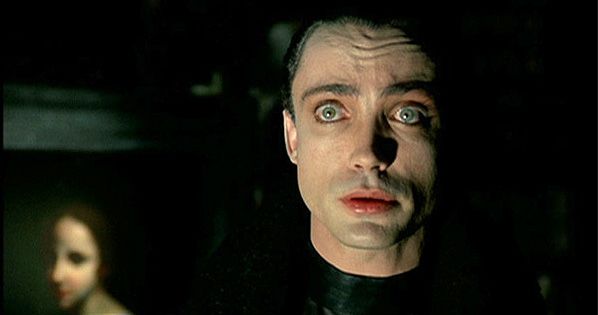 For the uninitiated, the notion of world-famous pop artist Andy Warhol being attached to a trilogy of gothic horror movies sounds like the figment of some practical joker's imagination. But Warhol really did put his name on two shockers made in the '70s, Andy Warhol's Frankenstein (AKA Flesh for Frankenstein, released in 1973) and Andy Warhol's Dracula (AKA Blood for Dracula, which hit theaters in 1974). Both films were ostensibly traditional gothic horror movies, only juiced up with heavy doses of graphic sex, buckets of gore, and some transgressive socio-political commentary. "Those two movies, and all the subversive elements that were packed into them, really made an impression on me when I saw them on VHS as a kid," Blood admits.
Andy Warhol's Meat for Wolfman was to be the third film in the informal Warhol Monster Trilogy, slated to complete filming in Italy over the last few months of 1975. Bryanston Pictures, distributors of the first two Warhol-stamped horrors, were aiming for a spring 1976 release. But heated creative conflicts and production obstacles doomed the project almost from the get-go.
Warhol quickly grew tired of being attached to genre pictures, yanking his involvement, threatening legal action if his name were attached, and re-dedicating himself to visual art. American Paul Morrissey, the credited director of the first two features, left Meat for Wolfman for similarly creative-focused reasons, eventually moving on to more outwardly artistic indie features.
From there the project fell back into the hands of co-producer Carlo Ponti, who tried to revive the movie with Antonio Margheriti, a seasoned Italian genre director who'd assistant-directed Flesh for Frankenstein and Blood for Dracula, at the helm. Despite one Italian film magazine listing a shooting schedule and a fairly extensive cast and crew list, Meat for Wolfman was widely assumed to have simply crashed and burned before a frame was shot, thanks to the exodus of Morrissey and Warhol, and to Ponti exhausting his options for co-financiers.
The movie completely vanished, dismissed as an unfounded rumor except for a condescending mention from alleged lead Udo Kier in the 2012 German documentary, Ich-UDO…der Schauspieler Udo Kier (Me–UDO…The Actor Udo Kier), and a few unsubstantiated mentions in various European cinema magazines and websites.
But all of this cinematic inside-baseball history laid the groundwork that led to Blutbraüer's recording, and to that recording's surprising new life as a real film score.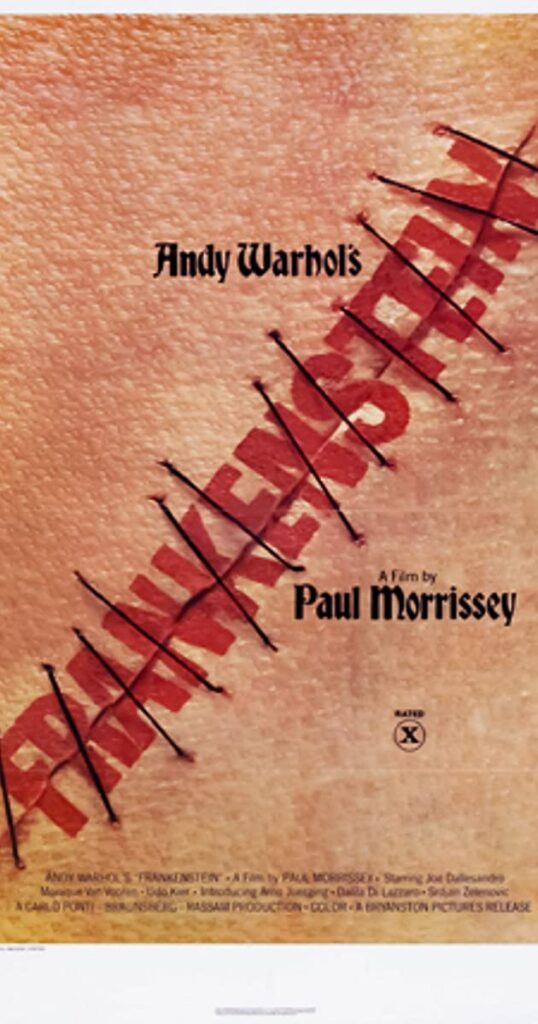 While bonding with Blood over their mutual love of horror films, Brewer (whose German great-grandparents Americanized his family surname a few generations previous) casually mentioned that his great-aunt, Brigitte Brauer, had worked as a Production Accountant on several German and Italian films throughout the '70s. She was also the common-law partner of Vasco Mafera—Production Assistant on both of the completed Warhol horror movies as well as Meat for Wolfman.
Brewer also mentioned several pages of notes—some in Italian, some in German—included in a small box of trinkets and papers willed to Brewer after his great-aunt's passing in November of 2019. Those papers included a cast list, a production schedule, a brief story treatment, and even what looked like a track list for an unrecorded score. "I thought Corey was totally f**king with my head!" Blood notes with a hearty laugh. "But he had these notes that he'd gotten from his aunt. They seemed way too detailed to be fake, and even if it was bullshit, it still seemed like a fun alternate reality for us to play with as musicians."
With no source to really corroborate the contents of the documents and only their creative instincts as guides, Brewer and Blood decided to fabricate a loose mythology around the treatment and those track lists, and the imaginary soundtrack to Andy Warhol's Meat for Wolfman was recorded in pieces remotely during the last six months of the 2020, under the shadow of COVID lockdown. The album received much enthusiasm from fans of Brewer and Blood, garnering a good share of downloads, and selling out a limited-edition run of Meat for Wolfman's sole physical media manifestation—limited-edition pro-dubbed metallic gold audio cassettes equipped with clever, retro-feeling graphics by Eric Adrian Lee.
Just two weeks after the release, however, twists worthy of a narrative feature film adventure surfaced.
Edoardo Margheriti, son of director Antonio Margheriti and an established AD and producer himself, found Blutbraüer's Bandcamp page through a Google search. As it turned out, the basement of the elder Margheriti (who passed away in 2002) housed three 35mm film canisters labeled Fleisch fur Wolfsmann. They represented the completed portion of the long-thought-fictitious Meat for Wolfman, and boasted a full Italian dialogue dub and sound effects. The footage was scored, however, with a temp track of Tchaikovsky and Debussy selections. Edoardo Margheriti saw the value of restoring this cinematic find and getting it out to the world somehow. The younger Margheriti wanted an actual soundtrack, evocative of the film's vintage, to accompany the incomplete print, and the internet provided him with a perfect fit—and provided a once-in-a-lifetime opportunity to the collective known as Blutbraüer.
Boutique video label Severin Films, as it happens, had surmounted a slew of legal hurdles to gain the rights to Flesh for Frankenstein and Blood for Dracula for blu-ray release, and Edoardo reached out to Severin founder David Gregory with the discovery, and Blutbraüer's soundtrack. The rest is a chapter in cult movie history that'll come full-circle when The Warhol/Margheriti Monster Movies box set hits the market on its projected February 2022 street date.
Blood admits that neither he nor Brewer have actually seen the Meat for Wolfman footage, but the synopsis gleaned from Brigitte Brauer's notes and Blutbraüer's connection at Severin's Project Team sounds tantalizing. Unlike the first two Warhol-branded chillers, Meat for Wolfman took place in a then-contemporary setting, with playboy Larenz Talbricht (played by Udo Kier, lead in the first two films of the trilogy) becoming infected with the curse of lycanthropy after a romantic tryst with a satanically-inclined socialite named Evelyn (Italian actress Stefania Cassini, who played a supporting part in Blood for Dracula and earned cult immortality in 1977 as the doomed Sarah in Dario Argento's Suspiria). In a wrinkle perfectly suited to the frank and splashy Flesh for Frankenstein and Blood for Dracula, Talbricht doesn't transform due to the full moon: His werewolfery only surfaces when he achieves sexual climax.
It's easy to see why Edoardo Margheriti took to Blutbraüer's album. It's a terrific, evocative piece of work far removed from the more traditional Claudio Gizzi orchestral soundtracks that peopled Blood for Dracula and Flesh for Frankenstein. Blood and Brewer, both masters of atmosphere in their individual projects, bring a skewed 70s rock sensibility in keeping with the trilogy's attempt at a contemporary horror/exploitation film. The fuzz tone guitars, addictive melodies, and periodic interjections of synthesized dulcimers and harpsichord reveal Blutbraüer's loving stylistic debt to great Italian film composers like Goblin, Ennio Morricone, and Bruno Nicolai. Andy Warhol's Meat for Wolfman deserves to open up Blutbraüer (and by extension, Blood's and Brewer's solo efforts) to a sizable (and potentially lucrative) die-hard horror fan demographic.
Plenty of other aspects to the Meat for Wolfman footage should be catnip for film fans, including the presence of Warhol muse Joe Dallesandro (the lead in the first two Warhol monster flicks) as Talbricht's heroic younger brother, and a werewolf costume designed by effects vet Carlo Rambaldi (who built ET for Stephen Spielberg some six years later).
It's all good for Blood and Brewer. In addition to the blu-ray release, Severin has also expressed interest in securing theatrical rights to Meat for Wolfman, with Blutbraüer possibly performing live accompaniment to the footage in a limited US tour once the COVID Pandemic's fully run its course. Blutbraüer's also in talks with boutique recording label Death Waltz Records for an international vinyl release of Blutbraüer's Andy Warhol's Meat for Wolfman soundtrack. "Corey and I have had a rough 2020, just like everyone else," Blood says with equal parts weariness and anticipation, "But this whole adventure's almost made up for it. "
***DID YOU LIKE THE ABOVE STORY?*** Please note: The above was an April Fools' Day joke. There is no Meat for Wolfman, except in the fertile creative minds of Erik Blood and Corey Brewer. Our apologies if anyone was fooled.