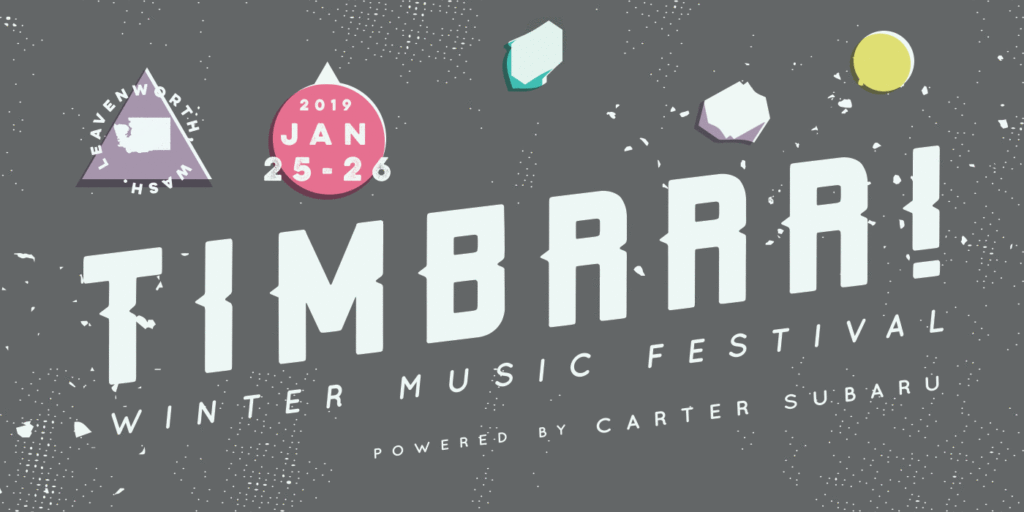 Are you ready for Timbrrr!? Our favorite excuse to go up to Leavenworth for the weekend is just around the corner, and we are so excited.
But back to being ready for Timbrrr! Winter Music Festival, which is presented by our friends at Carter Subaru. There are a few things you need to know before you make the trek to Leavenworth, so please read this blog post and keep it handy.
Getting to Leavenworth
The forecast is looking great for easy driving to Leavenworth and maybe even some bluebird skiing!
The Leavenworth Festhalle is located at 1001 Front St., Leavenworth WA.
By Car
It looks like great driving conditions, but be sure to check road conditions before setting out on your trip to Leavenworth.
Check Snoqualmie Pass
Check Blewett Pass
Check US 2
By Train
Not feeling driving? Amtrak's Empire Builder can get you straight to Leavenworth from Seattle, Edmonds, and Everett. Check it out. From the train station, you can take the Leavenworth Shuttle & Taxi anywhere you need, and you won't have to worry about driving.
---
Checking In
To check in and get your festival wristbands for Timbrrr! go to the Leavenworth Festhalle, located at 1001 Front St, Leavenworth WA. Check in starts at 5pm on Friday January 25th and 5pm on Saturday January 26th. All you'll need is your ID.
Remember that Timbrrr! Winter Music Festival is 21+ except for sledding at Leavenworth Golf Course and our daytime programming at Icicle Village Resort, LOGE Leavenworth, Rhein Haus, Icicle Brewing and Munchen Haus.
---
Music Schedule
FRIDAY FESTHALLE SCHEDULE
Racoma – 6:30
Slang – 7:35
JennChampion – 8:40
Parisalexa – 9:55
The True Loves (w/ Special Tribute to Aretha Franklin) – 11:00
SATURDAY MORNING
FAMILY SLEDDING
Join us Saturday the 26th from 9am-1pm for a Timbrrr family sledding activity at the sledding hill at the Leavenworth Golf Course, compliments Carter Subaru, LOGE and Caffe Vita.
ICICLE VILLAGE RESORT
Mikey Mike the Rad Scientist – 10:30am (presented by Carter Subaru)
LOGE LEAVENWORTH
Young Chhaylee – 10:30am
SATURDAY AFTERNOON
ICICLE BREWING
Glass Heart String Choir – 12:00
Ladies – 1:00
RHEIN HAUS
Young Chhaylee – 12:30
Nick Foster – 1:30
MUNCHEN HAUS
Tekla Waterfield – 3:00
Whitney Mongé – 4:00
SATURDAY EVENING FESTHALLE SCHEDULE
Hyways – 5:30
Tres Leches – 6:30
Spirit Award – 7:35
Monsterwatch – 8:25
Kyle Craft – 9:30
Shannon & the Clams – 11:00
We still have a few spots open for drop-in childcare at Timbrrr! for both Friday and Saturday evenings 6-10pm, for kids ages 3-12.
Childcare is available to all Timbrrr! attendees and will be provided by Rock N Fun Childcare and their fully licensed caregivers and will take place at Icicle Village Resort.
Cost for drop in care is $50 per child per night and must be reserved in advance.
---
Reserve Your Hotel
If you haven't already booked your hotel, we highly recommend you do so ASAP. To save you some money, we've worked out deals with some of the hotels in the area.
---
Sonic Boom Pop-Up Store
Visit our friends Sonic Boom Records, who will be hosting a pop-up store inside the Leavenworth Festhalle where you can purchase some great northwest music as well as merchandise from Timbrrr! Winter Music Festival artists.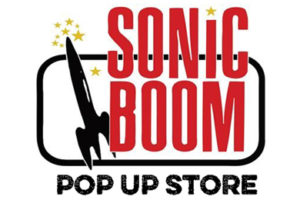 ---
Win Skis from High West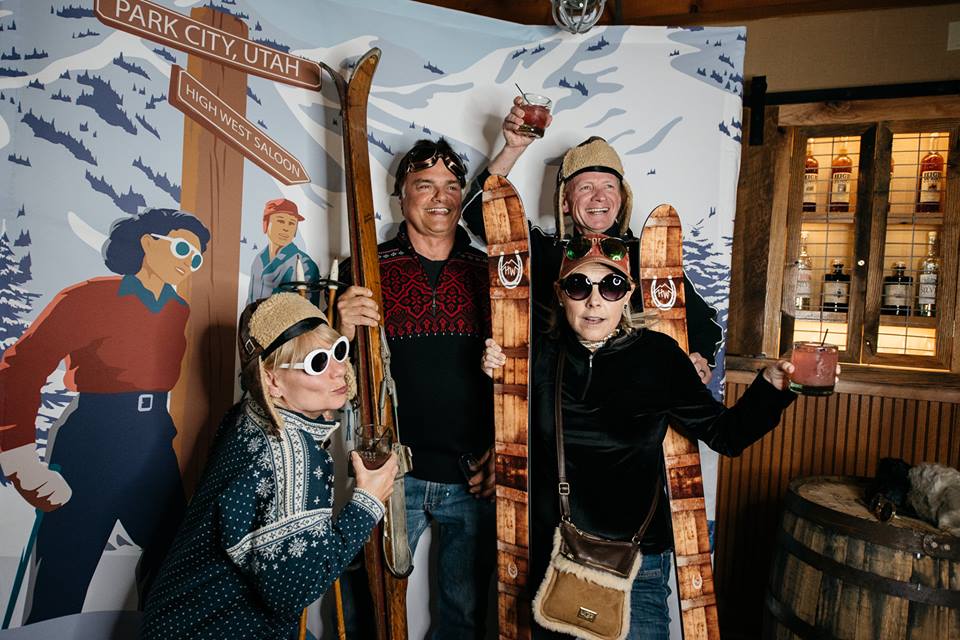 Our friends at High West are bringing some great prizes to Timbrrr! They'll be hosting Olympic-themed giveaways throughout the weekend, including a pair of Olympic skis!
---
Hot Toddy Garden Menu
The TimBarrr is back! Here's a look at our drink menu…
Coffee n' Cream – Coffee and Bailey's Irish Cream

Cocoa Snuggie – Hot Cocoa and ULLR Nordic Libation

Smooth Schnapperator – a shot with Bailey's, ULLR, and a dab of winter-spiced honey

Timbrrr! Toddy! – High West American Prairie Bourbon, winter-spiced honey, lemon (sub High West Campfire, High West Double Rye, or Bourbon Barreled Big Gin while available)

Big Gin Old Fashioned – Big Gin, winter-spiced honey, orange bitters

Nederland Mule – Ketel One Vodka and Ginger Beer

Ketel One Botanical and Soda – Ketel One Botanical Peach & Orange Blossom, soda

Paloma – Mi Campo Blanco Tequila, Sound Seltzer Grapefruit, grapefruit juice

Winter's Rum Punch – Real McCoy 5 Year Aged Rum, Apple Cider, OJ, Spiced Grenadine
BEER, WINE, CIDER, and HARD SELTZER available from:
Icicle Brewing Company
Rainier Brewing Company
Seattle Cider Co.
House Wine
Sound Craft Seltzer

Hot Coffee and Cold Brew
Our friends at Caffe Vita are offering FREE coffee to Timbrrr! attendees at their booth in the Festhalle!
Food Preview
We have some excellent food lined up for Timbrrr! Winter Music Festival. Check it out below…
Dumplings: Regular $10 – Mix $11 – Half $5 – GF add $2 | Beef or Potato
The Classic
Butter, curry powder, house made red chili sauce, rice vinegar, sourcream, and cilantro
Razorback
Bacon Onion Relish, Sour cream, green onions
Traditional
Butter, sour cream, rice wine vinegar, fresh dill
Mac N' Cheese
Classic cheese sauce, shredded cheddar
Salads: $4
Sweet and Spicy Carrot
Carrots and cilantro tossed in a house made spicy red chili sauce with crushed coriander
Creamy Cucumber
Cucumbers, sour cream, dill and vinegar
Sides: Whole dill pickles $1.5 | Desserts: Ice cream sandwich – $1.5 |
Beverages: Water $2
Timbrrr! Cafe Menu
Winter Warm Up Hearty Beef Chili (Gluten Free)
Winter Warm Up Three Bean Vegetarian Chili (Vegan & GF)
Served with cheddar cheese, sour cream & salsa served in cup or bowl
Quarter Pound All Beef Hot Dogs
Field Roast Veggie Dogs (V)
Additions; chili, cheese, traditional hot dog condiments
Nachos
with chili and cheese
Popcorn
---
Shopping in Leavenworth
The Bavarian wonderland of Leavenworth is full of great sights as well as fun places to shop and eat. It's also entirely walkable! Visit one of their many independent stores and be sure to tell them you're there for Timbrrr!